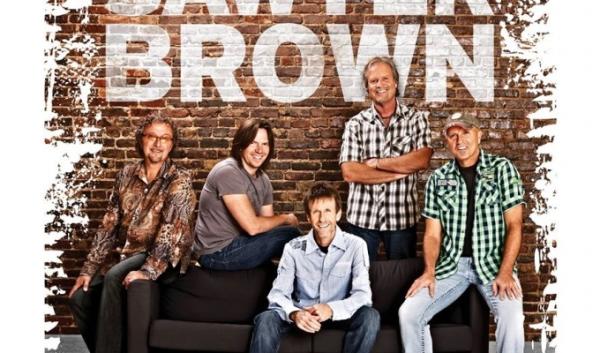 Address:

224 North Center Street Arlington, TX 76011-7535

Category:

Arlington Music Hall

Dates:

November 11, 2016 to November 11, 2016

Times:

19:30:00 to 22:00:00

Venue:

Arlington Music Hall

Location:

Arlington Music Hall
One of those rare acts who actually became stars directly from winning Star Search, country-rockers Sawyer Brown wound up enjoying a long, hit-filled career and remained commercially viable into the new millennium. The group originally grew out of country-pop singer Don King's touring band, with guitarist Bobby Randall and drummer Joe Smyth signing on in 1979, and bassist Jim Scholten, keyboardist Gregg "Hobie" Hubbard, and guitarist/future lead singer Mark Miller all arriving in 1980. King stopped touring in 1981, and the group decided to stay together, naming themselves after the Nashville street where they rehearsed. They spent the next two years on the road, and their agent landed them an audition for the popular syndicated talent show Star Search. Sawyer Brown won the grand prize of 100,000 dollars, and it wasn't long before Liberty/Capitol signed them up in 1984. Their self-titled debut album was released in 1985, and their debut single, "Leona," climbed into the Top 20; its follow-up, "Step That Step," went all the way to number one, and the album fell one spot short of that same position. Their sophomore album, Shakin', was another hit, producing the Top Five single "Betty's Bein' Bad." The band endured a singles-chart slump over 1986-1987, likely a result of their increasingly slick country-pop production, but they rebounded when "This Missin' You Heart of Mine" went to number two at the end of 1987. 
Arlington Music Hall
224 North Center Street
Arlington, TX 76011-7535