Arts & Culture
The Dallas-Fort Worth region will always be known for cowboy hats and cattle drives. Big sports. And big business. But what you may not know is that our area is also home to one of the most vibrant art scenes in the country. And as you might expect, we do arts & culture in a big way—and the Arlington arts & culture scene is no exception. Just about any week you visit, you'll have the chance to take in a live show or a memorable art exhibit.
So before you come to town or if your a local, find out more about Arlington's top destinations for arts & culture. We can't wait to show you more!
---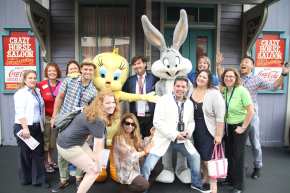 Looking to bring a group 10+ to Arlington? Contact us to take advantage of free planning assistance.
Whether you like Rock, Pop, and Bach, Arlington is pitch perfect. Here is a guide to live music around town.