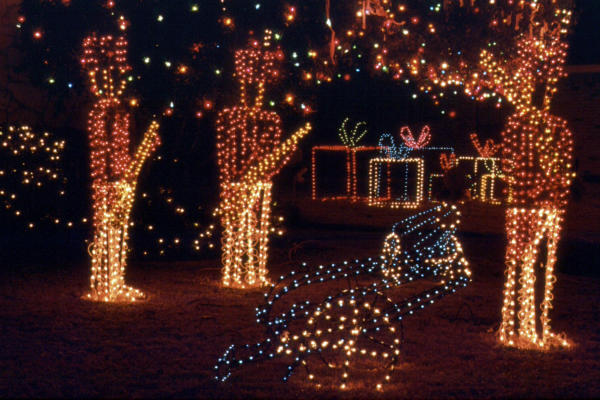 Host:

Interlochen

Address:

Westwood Dr. at Randol Mill Rd. Arlington, TX

Category:

Holidays

Recurring:

Recurring daily

Dates:

December 13, 2019 to December 25, 2019

Times:

19:00:00 to 23:00:00

Location:

Interlochen Neighborhood
One of the largest holiday light displays in north Texas continues in Arlington.
Beginning Friday, Dec. 13, the Arlington Police Department will setup traffic control posts from 7 p.m. to 11 p.m. to help facilitate safe travel through the area. Motorists must enter the Interlochen neighborhood from Randol Mill Road at Westwood Drive.
Every year, more than 200 homeowners in this northwest Arlington neighborhood near Interstate 30 celebrate the season by adorning their homes and property with festive lights and holiday-themed displays. Admission is free. Travel route and safety information is below:
Interlochen Neighborhood Entrance and Exit:
Enter the Interlochen neighborhood from Westwood Drive at Randol Mill Road.
 
From Westbound I-30, take the Fielder Road exit and go south to Randol Mill Road. Turn right on Randol Mill Road and follow it to Westwood Drive.
 
From Eastbound I-30, take the Eastchase Parkway exit, turn east on Meadowbrook Boulevard to Randol Mill Road, then right on Randol Mill Road to Westwood Drive.
 
All other streets to the Interlochen neighborhood are closed. Left turns are prohibited from northbound Bowen at Westwood and northbound Oakwood at Randol Mill. All traffic will be forced to turn southbound on Crowley Road. Tour buses will not be allowed on Porto Bello Court.
Westwood Dr. at Randol Mill Rd.
Arlington, TX