9/11 Commemorative Ceremony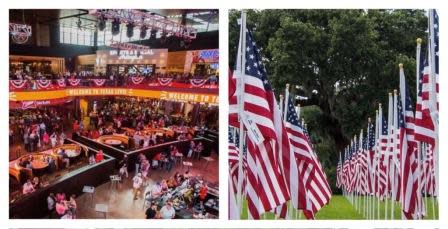 Host:

Arlington Field of Honor

Address:

1650 E Randol Mill Rd. Arlington, TX 76011

Phone:

(817) 271-7318

Category:

Other-Events

Dates:

September 11, 2019 to September 11, 2019

Times:

12:00:00 to 13:00:00

Venue:

Texas Live!

Location:

Texas Live!
Free 9/11 Commemorative Ceremony at Texas Live! Pentagon survivor Brian Birdwell will share his story. Live music and local elected official will be in attendance. Come out for a moving tribute to the bravery of those who responded to this horrific attack.
Texas Live!
1650 E Randol Mill Rd.
Arlington, TX 76011