Christmas Open House and Pictures with Santa!!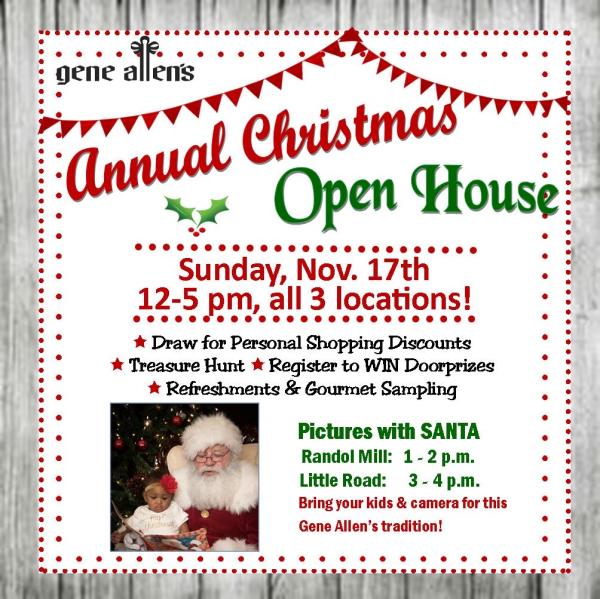 Address:

1638 W. Randol Mill Arlington, TX 76012

Category:

Holidays

Dates:

November 17, 2019 to November 17, 2019

Times:

13:00:00 to 14:00:00

Venue:

Gene Allen's Gifts

Location:

Gene Allen's Gifts
Bring your family and friends and kick off the holidays and start your holiday shopping too at our annual holiday event, Sunday, November 17, 2019 afternoon at all 3 stores! Here's just a few of the activities of the day!
• Draw for your personal shopping discount, 
• Play our Treasure Hunt game!
• Register to WIN fabulous Door Prizes!
• Sample gourmet goodies throughout the day!
It's time to get on the NICE LIST and visit with Santa this Sunday during our Christmas Open House! Come see Santa and ring in the season at our Arlington locations! Don't forget to bring your cameras!
Randol Mill: 1-2pm
Gene Allen's Gifts
1638 W. Randol Mill
Arlington, TX 76012