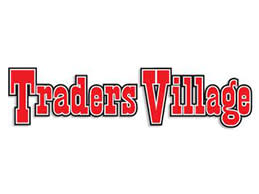 Address:

2602 Mayfield Rd. Grand Prairie, TX 75051

Category:

Other-Events

Dates:

May 6, 2017 to May 6, 2017

Venue:

Traders Village

Location:

Traders Village
Traders Village will be celebrating Mexico's 1862 victory over the French at the Battle of Puebla, now called Cinco de Mayo. There will be live music and fun with our partner La Mexicana 87.7FM and LATV. There will be a full afternoon of entertainment. Join the celebration in the Big Red Patio from 1 pm to 5pm on Saturday, May 6th.
Admission to Traders Village is FREE and it's just $4.00 to park. Traders Village is centrally located in Grand Prairie, Texas just minutes from Six Flags over Texas, off Highway 360 on Mayfield Road.
Celebrating over 40 years of family fun at Traders Village!
Traders Village
2602 Mayfield Rd.
Grand Prairie, TX 75051