ENDLESS FONDUE FOR THANKSGIVING WEEKEND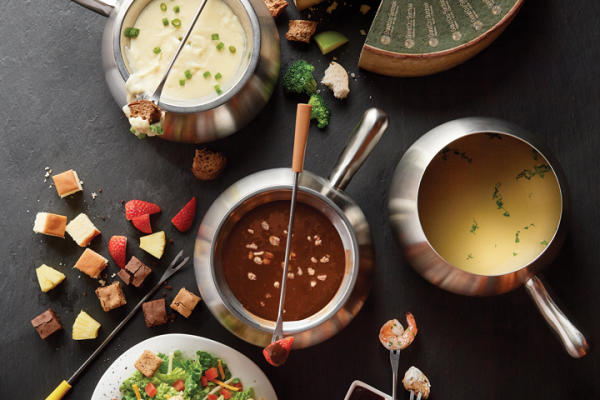 Host:

The Melting Pot of Arlington

Address:

4000 Five Points Dr., Suite 119 Arlington, TX 76018

Phone:

817-472-9988

Category:

Holidays

Recurring:

Recurring daily

Dates:

November 23, 2018 to November 25, 2018

Times:

17:00:00 to 22:00:00

Venue:

The Melting Pot of Arlington

Location:

The Melting Pot of Arlington
Join us for the holiday weekend during these special hours:
Thursday, November 22, CLOSED
Friday, November 23, 5-10 p.m.
Saturday, November 24, 3:30-11 p.m.
Sunday, November 25, 3-9 p.m.
Select your choice of cheese fondues, crisp gourmet salads, items from a chef-selected entrée, and decadent chocolate fondues to create your custom fondue dinner. The chef-selected entrée includes chicken breast, shrimp, teriyaki sirloin, red bliss potatoes, broccoli florets, and white mushroom caps prepared in our court bouillon cooking style and served with a flight of our signature dipping sauces.

How it works:
Finish your cheese fondue, entrée, salad, or chocolate fondue
and order another! It's that simple! Eat as much as you like!

$39 per person
$19 per child (12 & Under)

Limited Seating Available. Reservation Required. Please mention "ENDLESS FONDUE" when placing your reservation by phone at 817-472-9988 or in the special request field of your online reservation.

*Tax and automatic 18% gratuity not included. Cannot be combined with any other promotions, discounts, coupons, or certificates.
The Melting Pot of Arlington
4000 Five Points Dr., Suite 119
Arlington, TX 76018