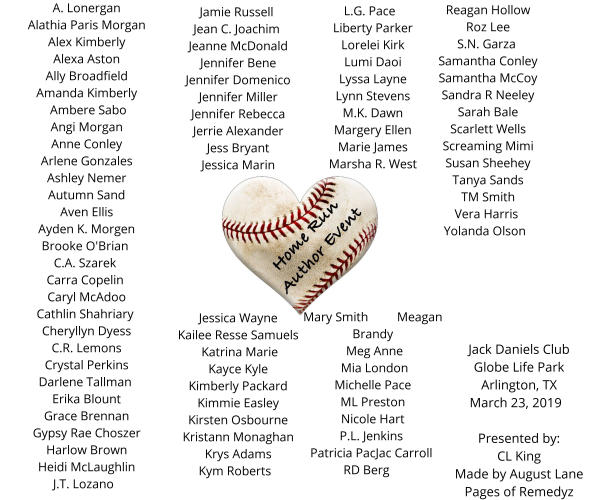 Host:

CL King

Address:

1000 Ballpark Way Ste 400 Arlington, TX 76011

Phone:

(972) 207-8494

Category:

Education

Dates:

March 23, 2019 to March 23, 2019

Times:

10:00:00 to 15:00:00

Location:

Jack Daniels Club, Globe Life Park in Arlington
Come experience a one of a kind book signing at Globe Life Park in Arlington. Join over 80 authors in the Jack Daniels club and mingle with fellow readers. Meet authors who have loved, and get to meet some new ones. There will be multiple raffles going on, as well as a swag shop with specially designed swag just for this event. Come join an All-Star line up of talented writers and enjoy a beautiful day at the ballpark.
Globe Life Park in Arlington Experiences
1000 Ballpark Way Ste 400
Arlington, TX 76011