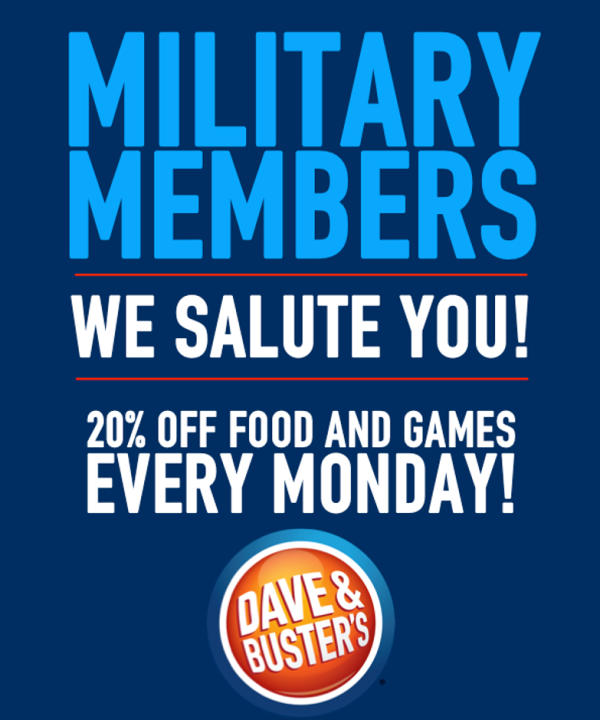 Host:

Dave & Buster's

Address:

425 Curtis Mathes Way Arlington, TX 76018

Phone:

(817) 525-2501

Category:

Local

Recurring:

Recurring weekly on Monday

Dates:

February 6, 2017

Times:

11:00:00 to 00:00:00

Venue:

Dave & Buster's

Location:

Dave & Buster's
Military Members We Salute You!
Military Members enjoy 20% off food and games from open to close EVERY Monday!
Please present Military ID, be in uniform, or have proof of Veterans status at time of purchase.   
Dave & Buster's
425 Curtis Mathes Way
Arlington, TX 76018