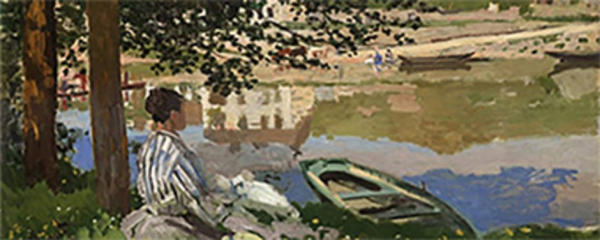 Address:

3333 Camp Bowie Blvd Fort Worth, TX 76107

Category:

Theatre-Arts-Parks

Recurring:

Recurring weekly on Sunday, Tuesday, Wednesday, Thursday, Friday, Saturday

Dates:

October 16, 2016 to January 29, 2017

Venue:

Kimbell Art Museum

Location:

Kimbell Art Museum
On view in the Renzo Piano Pavilion 
This groundbreaking exhibition is the first ever devoted to the young genius of Claude Monet. Monet: The Early Years will feature approximately 60 paintings from the first phase of the artist's career, from his Normandy debut in 1858 until 1872, when he settled in Argenteuil, on the River Seine near Paris. Through the 1860s, the young painter—still in his twenties—absorbed and transformed a variety of influences, as the lessons of the Barbizon school and his mentor Boudin gave way to the challenges posed by his friends Manet, Pissarro, Renoir and Sisley.
The exhibition is organized by the Kimbell Art Museum in collaboration with the Fine Arts Museums of San Francisco. It is supported by an indemnity from the Federal Council on the Arts and the Humanities and a grant from the Leo Potishman Foundation, JP Morgan Chase, Trustee.
For museum hours and other details please click here.
Kimbell Art Museum
3333 Camp Bowie Blvd
Fort Worth, TX 76107