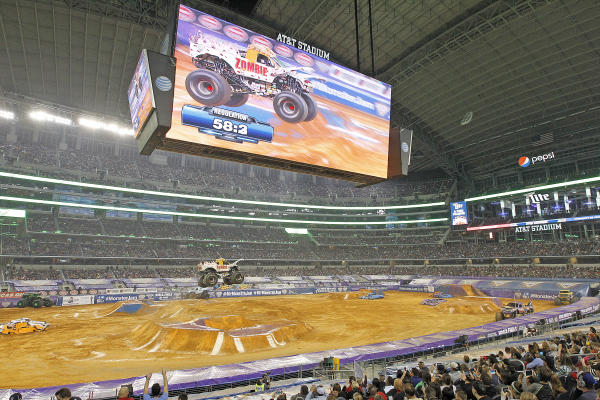 Host:

AT&T Stadium

Address:

One AT&T Way Arlington, TX 76011

Category:

Sports

Dates:

October 26, 2019 to October 26, 2019

Times:

19:00:00

Venue:

AT&T Stadium

Location:

AT&T Stadium
Monster Jam returns to AT&T Stadium for a second time this year on October 26th! This adrenaline-charged family entertainment features some of the most famous trucks in the world with world-class drivers who push these perfectly engineered vehicles to their limits in Freestyle, 2-Wheel Skills and Racing competitions. Monster Jam promises to put families on the edge of their seats in this unexpected, unscripted and unforgettable event.
Tickets are on sale now at SeatGeek.com, the Official Ticket Provider of AT&T Stadium.
AT&T Stadium
One AT&T Way
Arlington, TX 76011