STRATAGEM: WEEKLY EVENT FOR STRATEGY FOCUSED ESPORTS TITLES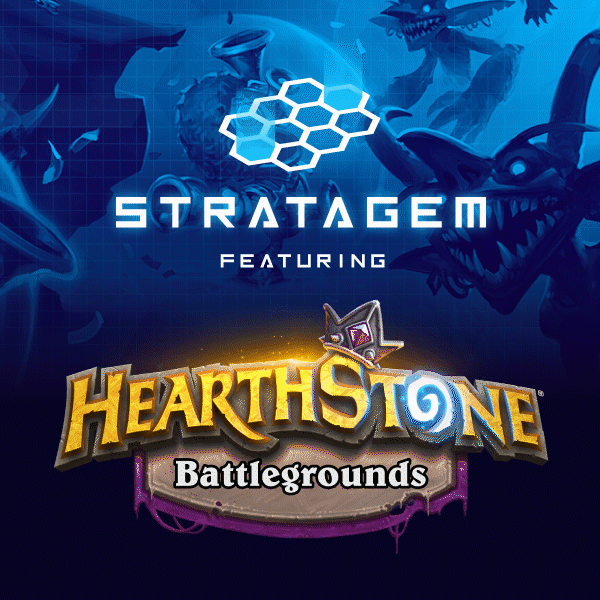 Address:

1200 Ballpark Way Arlington, TX 76011

Category:

Sports

Recurring:

Recurring weekly on Monday

Dates:

December 2, 2019 to January 27, 2020

Times:

17:00:00

Venue:

ESports Stadium Arlington

Location:

ESports Stadium Arlington
Welcome to Stratagem, Esports Stadium Arlington's weekly event for strategy-focused esports titles! Every Monday, Stratagem will hold a community get-together and LAN tournament for strategy games, such as Teamfight Tactics, Hearthstone, Hearthstone: Battlegrounds, and Starcraft II! We are hosting events for all four of these games every single week, so you'll have many opportunities to come out, meet fellow esports fans, and compete to win cash prizes, RP, and merch!
Special Events
December 9th: Hearthstone Decent of Dragons Pre-release
Join us on December 9th for a special Pre-Release Fireside Gathering at Stratagem! Participate in exclusive Fireside Brawls, open your packs early, and win prizes!
Weekly Events (Every Monday)
Teamfight Tactics
Hearthstone
Hearthstone: Battlegrounds
Starcraft II
ESports Stadium Arlington
1200 Ballpark Way
Arlington, TX 76011