Symphony Arlington with featured pianist Andreas Kerkezos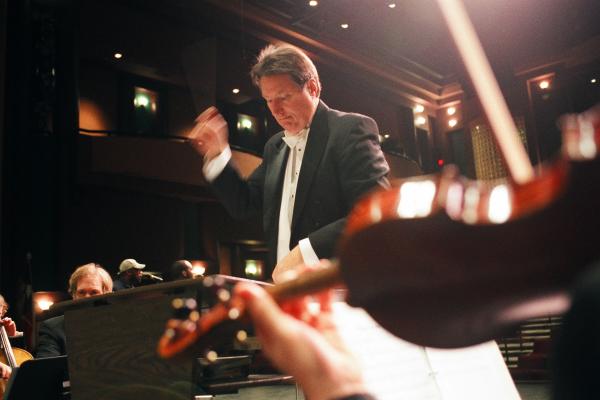 Address:

224 North Center Street Arlington, TX 76011-7535

Phone:

(817) 385-0484

Category:

Dates:

January 19, 2017 to January 19, 2017

Times:

19:30:00 to 21:30:00

Venue:

Arlington Music Hall

Location:

Arlington Music Hall
MENDELSSOHN Piano Concerto No. 1 in G Minor
BRUCKNER Symphony No. 4 in Eb Major
RIMSKY-KORSAKOV Flight of the Bumblebee

The young soloist Andreas Kerkezos was born in Athens in 1999 in a music family.

He started playing the violin when he was four years old and soon after he took up the piano. His first appearances as a soloist (age 8) was with the ensemble of his father (Theodore Kerkezos) playing the Mozart's concerti at important music halls.

As a "young talent" he won a scholarship and he entered for studies in both instruments at the Athens State Conservatoire. He studied piano with Professor Titos Gouvelis at the Athens Conservatoire and violin with the Russian pedagogue Panos Filikozis and after with the concertmaster of the Athens State Orchestra Apollon Grammatikopoulos. In 2013 he continued and graduated his piano studies with the Greek-American soloist Dimitri Toufexis (famous from his unique concerts with Leonard Bernstein and New York Philharmonic, Lorin Maazel and Boston Symphony, Andre Previn and Vienna Philharmonic etc.)

So far he has won Awards and Prizes including the: 1st Prize in Music Theory and first Prize in Piano for Chamber Music from the Athens Conservatoire, 2nd Prize at the UNESCO Music Competition and 2nd Prize in the "Maria Cherogiorgou-Sigara International Music Competition".

He has performed with orchestras such as: Brasov Philharmonic, Constanza Symphony, Greek National Radio Symphony, Athens State Symphony Orchestra, Athens Conservatoire Symphony, Greek Youth Symphony, and with the general Director of the Greek National Radio composer Christos Papageorgiou along with the soprano Vanesa Kalkani in the most important Greek Festivals.

In additional, Andreas is very fond of sports such as: Bicycle; Canoe-Kayak, swimming and in general all around the sea. In his spare time he likes to reading books; making walks exploring high mountains; playing with his beloved cat "Figaro" etc.
Click here for more information.
Arlington Music Hall
224 North Center Street
Arlington, TX 76011-7535