The Perfect Pairing: Cheese, Meat, Chutney + More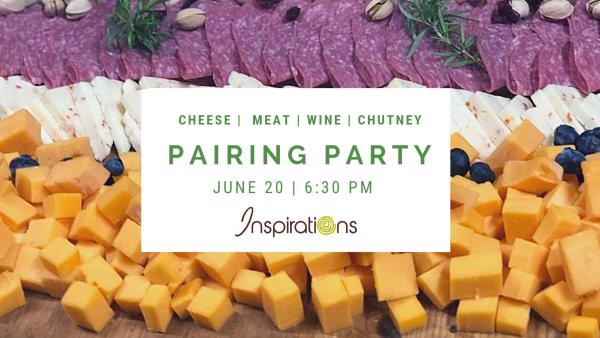 Address:

506 E Division, Suite 130 Arlington, TX 76011

Category:

Food

Dates:

June 20, 2019 to June 20, 2019

Times:

18:30:00 to 20:30:00

Location:

Inspirations Catering and Gourmet Shop

Enjoy learning and taking part in tasting 5 different pairings of Specialty Cheeses, Artisan Crackers, Meats, Chutneys and more to create the best Charcuterie Board for your friends and family!
Food served prior to pairing with wine / beer samples for those ages 21 and older.

Call to reserve your spot, limited spaces available.
506 E Division, Suite 130
Arlington, TX 76011