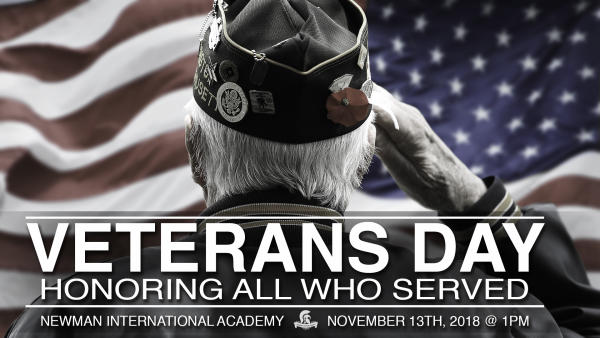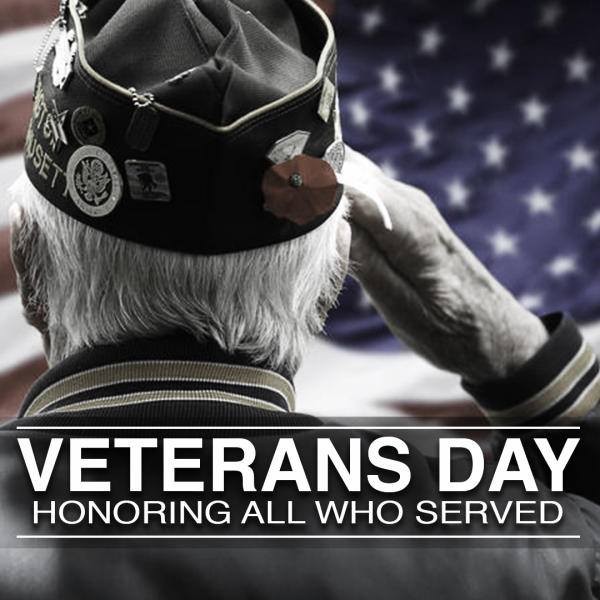 Host:

Newman International Academy

Address:

2011 S Fielder Rd. Arlington, TX 76013

Phone:

(682) 207-5175

Category:

Local

Dates:

November 13, 2018 to November 13, 2018

Times:

13:00:00 to 15:00:00

Location:

2011 S Fielder Rd, Arlington, TX 76013
Newman International Academy is proud to host our annual Veterans Day Salute this November 13. Come join our staff and students as we honor military veterans from our community for their selfless service and noble sacrifice.

This event will feature performances by our own Newman students and words from our leadership and special speaker. Please join us in song, becoming one voice as we enjoy our favorite patriotic anthems, such as "O I Love America" and "Standing Up for Freedom." Stand with Newman's Civil Air Patrol Company as they present the soul-stirring colors, then pledge your personal allegiance to the flag and the beloved nation it represents. Stay to enjoy a reception and encouraging conversation after the Salute.

This event is FREE. All are welcome; invite your friends and family members. The Salute will take place in the Metro Center at the Arlington Fielder Baptist Church: 2011 South Fielder Road, Arlington, Texas 76013. Plan to arrive on November 13 at 1:00 p.m., and stay for the reception after the program. Please park in the East Parking Lot and enter the East Building Entrance. If you have any questions, call us at (682) 207-5175.
2011 S Fielder Rd.
Arlington, TX 76013