VIP Ultimate Cotton Bowl Tailgate Party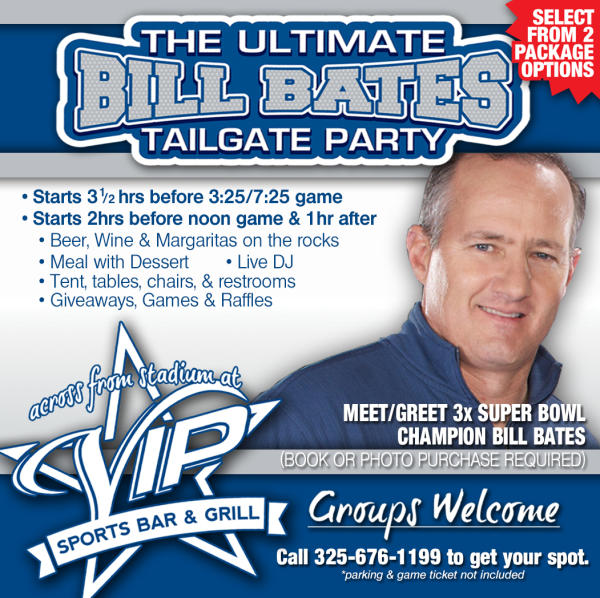 Address:

816 N. Collins Street Arlington, TX 76011

Phone:

(325) 676-1199

Category:

Watch Party / Tailgate

Dates:

December 28, 2019 to December 28, 2019

Location:

VIP Sports Bar & Grill
- Private, all-inclusive tailgate party at VIP Sports Bar & Grill property which is directly across street from Cowboy Stadium @ 816 N Collins, Arlington, Texas.  Groups Welcome.
 -Party for 3.5 hours prior to the kick off game time TBD. 
- Catered BBQ meal including Miller Lite, Margaritas & wine with soda & Water. Cash bar available also
- All under a tent with tables, chairs & Live DJ
- Security &  Restrooms on-site.
Ultimate Bill Bates Tailgate Party
816 N. Collins Street
Arlington, TX 76011