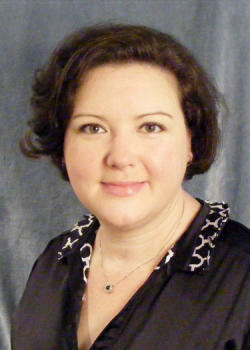 April Luter
Director of Partnership Development & Programs
Phone: 817.704.7570
E-mail: april@arlington.org

 Connect with April Luter
---
Get to Know April Luter

Q: How many years in the industry overall?
A: I started in 1998 at the age of 12. Just kidding! I really did start in 1998, and it seems like yesterday.

Q: What is your favorite Arlington attraction? Why?
A: Hmmmm…too many to pick. I actually like our smaller attractions. Top 'O' Hill Terrace is probably top on my list. I am a history buff and really appreciate its interesting and infamous past.

Q: What would you tell a TOUR planner looking to come to Arlington?
A: Arlington has awesome big attractions that are known around the world, but there is so much more to discover. From our great museums, arts and music to our unique and culturally diverse shopping and dining, this town has a lot going on.

Q: What do you love most about your job?
A: Our team here in Arlington. We support each other and our clients no matter what. I know if I can't handle something personally, my clients will get everything they need and then some.