Many people use Cinco De Mayo as an excuse for some Tex-Mex and happy hour featuring margaritas. We'll take any reason for more chips and salsa! But do you know where the holiday comes from? It's commonly confused with Mexican Independence Day (which is September 16 and historically over 50 years earlier), but this day celebrates the Mexican army's victory at the Battle of Puebla on 1862. In the U.S., Cinco De Mayo has evolved into a celebration of Mexican-American culture and heritage. If you're looking for some Mexican and Tex-Mex restaurants to help you celebrate, look no further.
Be sure to check with restaurants for hours of operation as things change.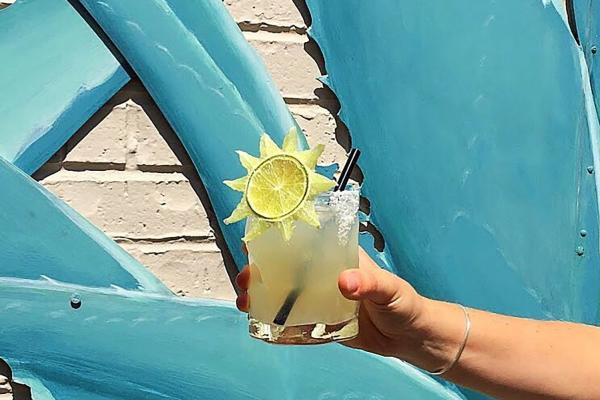 Mariano Martinez's invention, the World's First Frozen Margarita Machine, was inducted into the Smithsonian's National Museum of American History. Image from Mariano's Hacienda Facebook.
1) Mariano's Hacienda
(817) 640-5118
2614 Majesty Dr / Arlington, TX / 76011
This iconic spot is home to the inventor of the Frozen Margarita Machine and some seriously good Tex-Mex. Their mesquite wood fire-roasted salsa will keep you hooked chip after chip. One of our favorites on the menu is their chicken flautas.
2) El Gabacho
(817) 276-8160
2408 W Abram St, Arlington, TX 76013
Switch up your salsa routine! A favorite for many locals, El Gabacho serves their salsa warm. Throw in some more appetizers like their stuffed jalapenos or skillet flameado because Tex-Mex can be a form of self-care, right?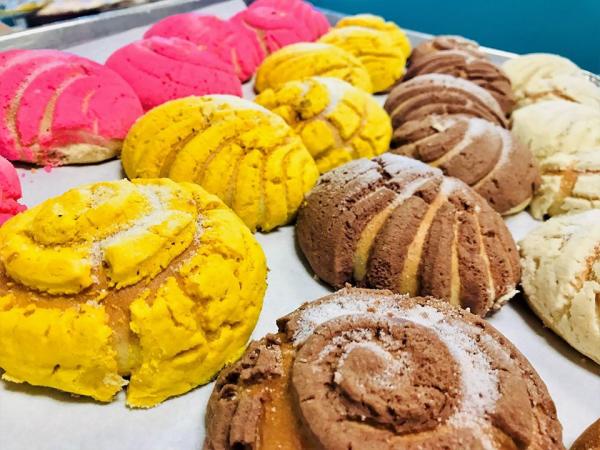 Image from Marquez Bakery, Tortilla Factory & Restaurant Facebook.
3) Marquez Bakery & Tortilla Factory
(817) 265-8858
1730 E Division St / Arlington, TX / 76011
Make this Cinco De Mayo the sweetest one yet with some conchas or marranitos. This local favorite is known for their fresh pastries made from recipes passed down over three generations. They also have plenty of savory items on the menu – the tamales won't disappoint.
4) Campo Verde 
(817) 275-7003
2918 W Pioneer Pkwy / Dalworthington Gardens, TX / 76013
The bright and over-the-top decorations at this Tex-Mex restaurant will put you in festive mood. For you adventurous eaters, try their elk and bison fajitas. Be sure to stop back later during Christmas – Campo Verde is known for their holiday decorations.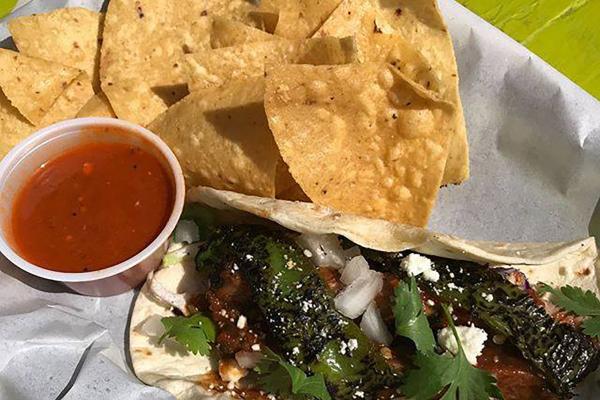 Image from Cartel Taco Bar Facebook

5) Cartel Taco Bar
(817) 200-6364
506 E Division St #150, Arlington, TX 76011
It's always Taco Tuesday here! This restaurant in Urban Union can solve your taco fix. From street style and classics like barbacoa to fried mahi and veggi, they've got it all. Bonus, if you order queso it comes with chicharrones.
Cinco De Mayo might be only one day… but who says you can stop by all 5 places. Let us know your favorite Mexican and Tex-Mex spots in the area!