On October 31st of this year, while everyone else was Halloweening it up, in the Mullen house we were putting up the Christmas tree! If you just gasped in shock and dismay, my work here is done. 😉 Just kidding. In all honesty, I can tell you it was Kristen with Decorators Warehouse that was the reason! I came across their Instagram page and was immediately intrigued with the 4 steps of decorating a tree tutorial. Let's just say that sprays and floral "clusters" are life changing, and no one can change my mind!
Like me, if you believe that the seasons should be Spring, Summer, Fall, Holidays – then you MUST get thyself to Decorators Warehouse immediately! Be immersed in an absolute wonderland of glitter, glam, woodsy, frosty, candy cane and ribbon swirled world that will have you leaving feeling like you did as a kid on Christmas Eve!
This is a one-of-a-kind shopping experience with the largest collection of holiday décor you'll ever see. If you still need some convincing, here are 8 reasons you should be at Decorator's Warehouse RIGHT NOW!
ONE:  Decorator's Warehouse is the largest Christmas store in the great state of Texas.
No, seriously – not only is it the largest in Texas, but it's one of the largest in the world! Grab your comfy shoes and make sure you've got plenty of time to roam all 60,000 square feet of holiday magic at Decorator's Warehouse.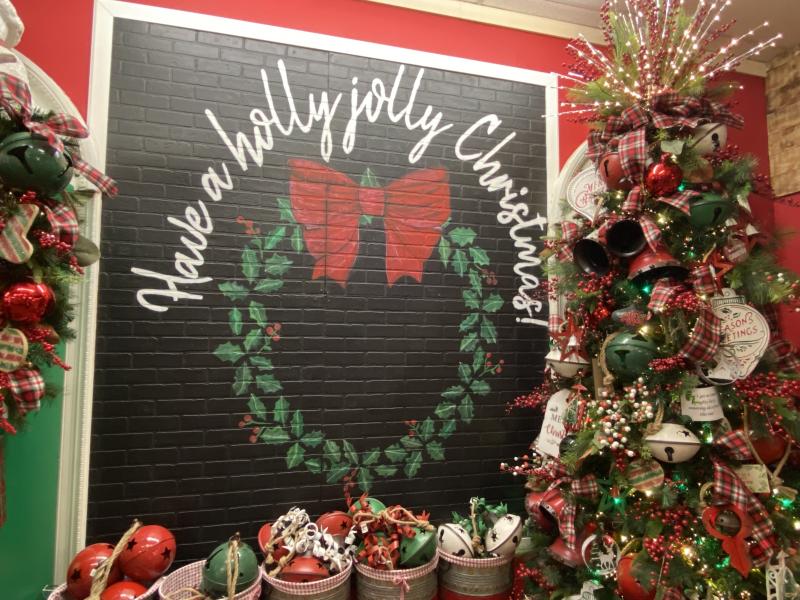 TWO: It's your one-stop shop for all your Christmas decorating needs.
If you're looking for it (and even if you're not), Decorator's Warehouse has it! Their expansive inventory includes thousands of products - Christmas trees, tree accessories, garland, ornaments, wreaths, candy canes, gingerbread houses, ribbon, stockings, candles, Nativity sets, table runners, centerpieces, figurines, and tons more.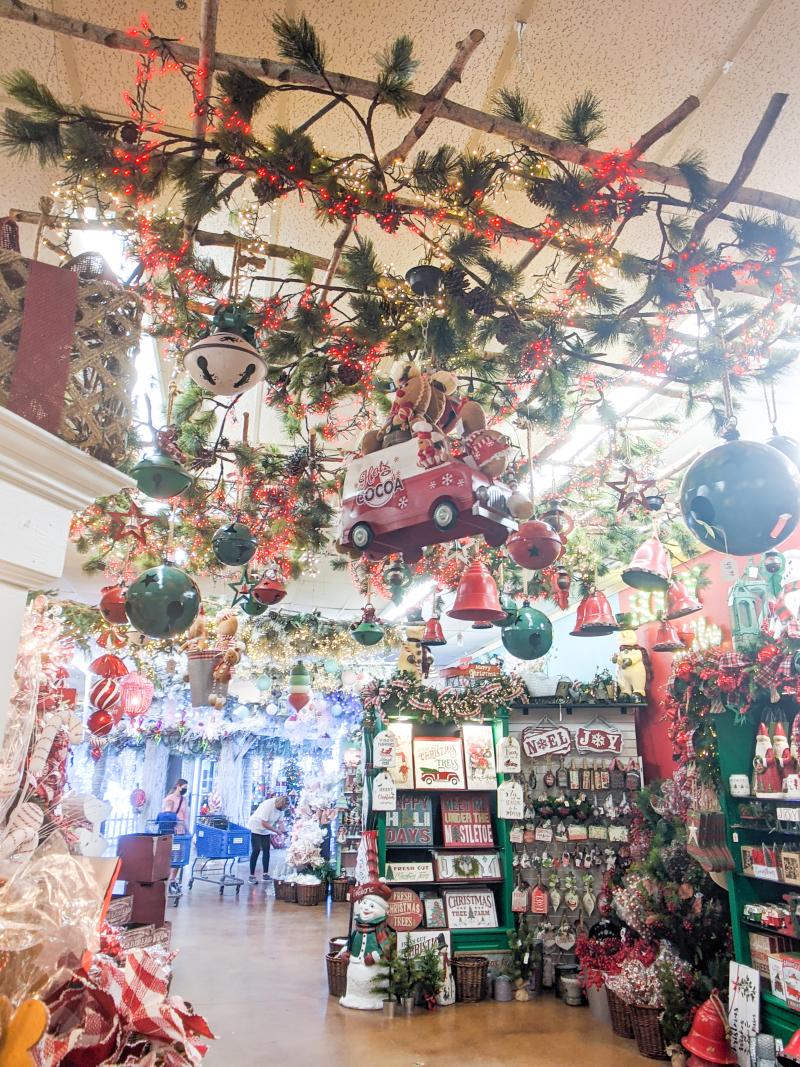 THREE: Whatever your holiday decorating style, Decorator's Warehouse has it!
There are over 20 different themed areas. You read that right… over TWENTY DIFFERENT holiday themed areas! Rustic, classic, religious, glam, woodsy, champagne, whimsical or one of the numerous other themes displayed throughout the store, you'll find everything you need to fulfill your decorating desires.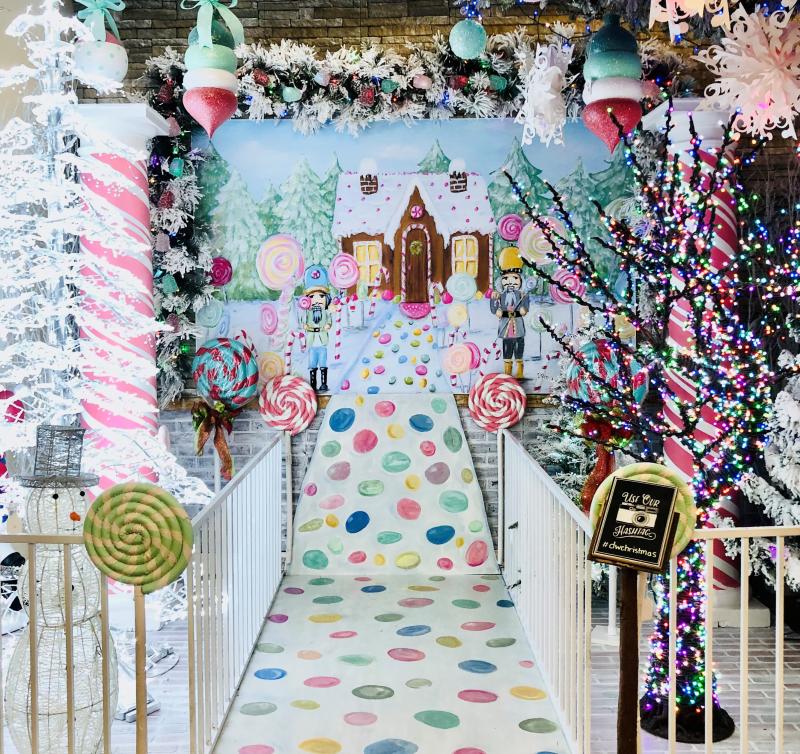 FOUR: ALL THE PHOTO OPPS!
Take advantage of the elaborate set ups and themed photo opportunities scattered throughout the store! Don't forget to post those photos and use the hashtag #dwchristmas and #ArlingtonTX to share your experience.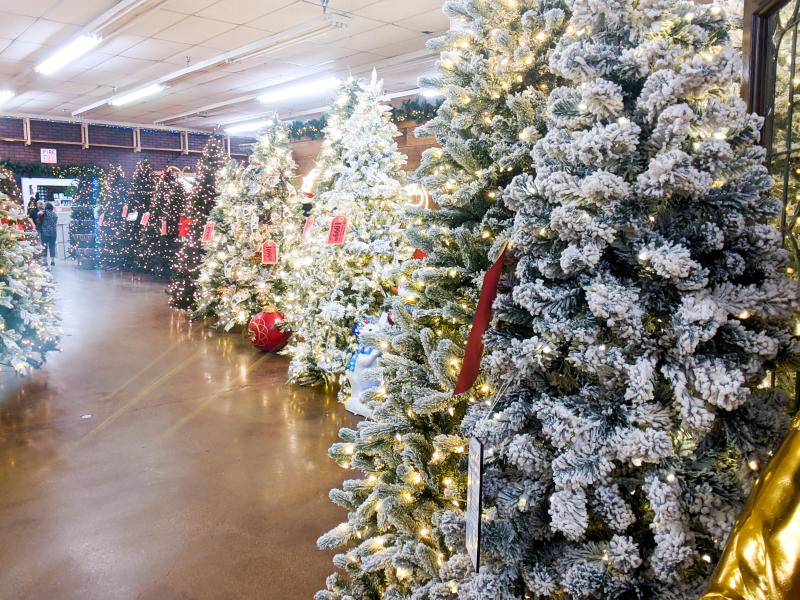 FIVE: Visit the small, enchanted forest with over 130 different types of Christmas Trees to choose from.
From snow-tipped to pre-lit, there's a forest within Decorator's Warehouse that not only smells of fresh pine but helps you envision yourself in a Christmas Claymation story fit for Rudolph and friends. (Claymation, anyone?) In fact, the warehouse is one of the few holiday décor shops in the country to receive a Neuman Gold Tree Distributor designation, which is a big deal, because the Neuman brand trees are gorgeous, and a staple in some of the most outrageously ornate venues in the country.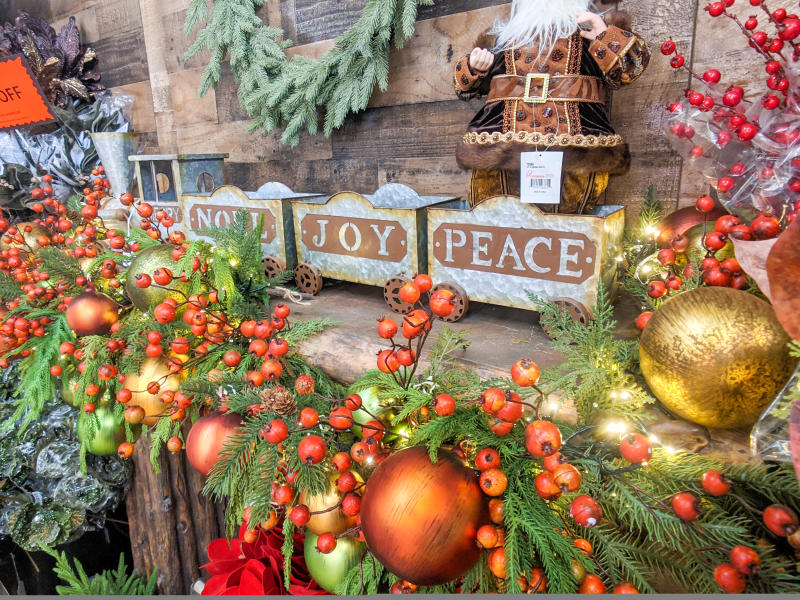 SIX: Decorator's Warehouse started in a living room.
In 1989 they started selling Christmas items out of their living room! Owners, David and Kathy Hanson, have had a huge passion for creating a Christmas store that is unparallel to any other. With over 30 years of experience, they kind of know what they're doing.  Their mission is for customers to have the best Christmas, full of beautiful décor!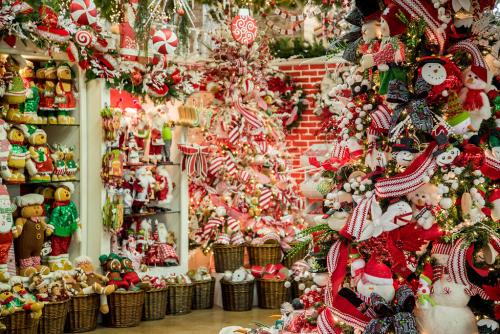 SEVEN: As many as one million shoppers come through Decorator's Warehouse each year.
As many as one million customers head to Decorator's Warehouse every year, hailing from around the corner and around the world: Warehouse staff report that over the years they've served shoppers from Canada, Mexico, Europe, South Africa, and China.
EIGHT: Don't hire a designer when there's Kristen on YouTube!
Subscribe to their YouTube channel! Get those great tips and tutorials for making your tree AH-MAZING!  Seriously, the tips are worth the watch. Kristen, the owner's daughter, is great at giving tutorials for their 4-step decorating secret. Oh! The best part? If you are someone who loves to have everything laid out for you so you don't have to decide on what to decorate with, check out their tree decorating bundles. It comes with EVERYTHING you need to decorate a 6,7, 9 or 12 foot tree. One click. ONE CLICK and delivered to your door!!