1851 Club
931 W Division / Arlington, TX / 76011
If you haven't yet been to the 1851 Club, one of the most storied members of our famous Division Street dive bar scene, then you've been missing some great karaoke and cocktails!
We recently caught up with general manager Heather Lynd, a 13-year 1851 Club (the oldest gay bar in the country!)  veteran, to find out more about what makes the 1851 Club so special and how it's witnessed Arlington evolve over the years:
How did the club get its name?
Heather Lynd: "1851 was our previous address number at our former location. Some people were a little sad to see us leave the old building, but the property ownership changed hands and it was no longer going to be available—plus the building needed a lot of improvements. We didn't want to risk Arlington losing its only gay bar, so we decided to look for a new home."
What nights would you highly recommend for both locals and visitors? 
HL: "There is always something fun to do at 1851 Club. We have pool tables, electronic dart machines,  Thursday Night Karaoke, and drag shows on Friday and Saturday nights. We also have a really cool internet juke box that lets you play music from your seat from the AMI Jukebox app. For food, you can try our snack machine, or you can also order pizza or anything else and have it delivered to the bar—we don't mind at all!"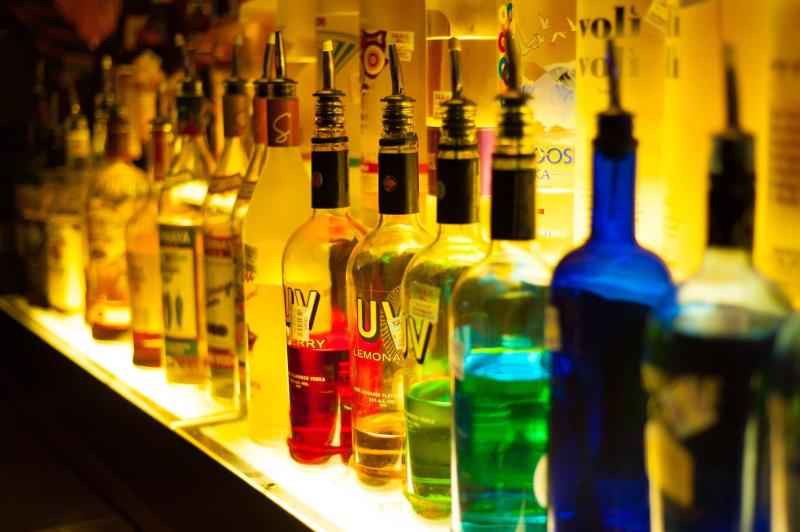 We heard about some special signature drinks and drink specials that are one of a kind here!
HL: "We have a great happy hour featuring daily drink specials, which you can keep up with on our Facebook page.
"We also have a specialty drink menu that showcases classic cocktails served with a twist, specialty shots, martinis, and signature cocktails our bartenders have helped create, plus all kinds of bottled beers and a draft beer selection. Overall, it's definitely not what you'd expect from a neighborhood bar.
"One of our most popular drinks is the Gummy Worm, a fruity drink with a sour twist that is served shaken with fresh lime. It's very refreshing—and yes, it seriously tastes just like a gummy worm! Another favorite is the Lemonberry Martini, which is a true Lemon Drop made from scratch (most bars don't make them that way anymore) combined with juices and dragon fruit strawberry rum and served with a raw sugarcane rim."
Our city has changed so much over the years! How have you seen Arlington evolve?
HL: "Arlington has always been a tourism destination, but we are noticing a younger crowd ever since AT&T Stadium came in (2009). We're also noticing that our out-of-town visitors aren't just people here on business, but people who came to Arlington to enjoy the attractions.
"Arlington is such a cool place to visit—there is so much to do and we're right in the middle of the DFW area, but yet the city still has that hometown feel. All of the development going on in downtown Arlington is really exciting, too." 
Tell us a bit about the history of the 1851 Club.
HL: "The club has existed under different names since the 1970s. Our current owner used to be a DJ at the old location, which was a bit further west on Division Street. He's not gay, but he really cares about the gay community—and in fact he doesn't see any differences between the gay and straight communities.
"Back in the day, 1851 used to be more of a guy's hangout. Today our crowd is more diverse. A lot of bars don't do well when they become what I call 'everybody bars'—because patrons tend to miss that niche and go find it somewhere else. But that hasn't been the case with 1851 Club at all. We welcome everybody, and it's really cool to be a part of something like that!"
What is the best part about your job?
HL: "Well, there's never a dull moment, that's for sure! There are times during our shows that I just sit back and watch everyone enjoying themselves in a place where they feel safe and at home, and I get butterflies in my stomach thinking about how cool it is to be a part of that. I also love our bartenders, who are like family.
"At the end of the day, we're just a neighborhood bar that happens to be gay but welcomes everyone. Acceptance, love and pride is what we're all about."
Find out more about Arlington's 1851 Club
Find more fun things to do in Arlington