One of the North Texas region's most unusual museums is also one of my favorite Arlington destinations, the River Legacy Living Science Center.
Located in one of the most spectacular green spaces these parts offer, the Living Science Center is a place where kids (and grownups, too!) can experience close encounters any number of members of the animal, insect and plant kingdoms—reptiles, earthworms, possums, trees, fuzzy critters, native wildflowers, you name it!
Among the Living Science Center's most popular programs is the Nature School, a 30-week learning adventure for preschoolers. Another is the park's guided Nature Walk series, typically held on the last Saturday of the month (and it's free).
These days, River Legacy fans are all abuzz about the museum's first-ever traveling exhibit, "The Nature of Things," featuring "Bee-lieve It or Not! The Secret Lives of Honey Bees", which opens in November 2019. You won't want to miss it, especially if you've got a young nature lover at home (or a young technology addict who needs to get out and experience nature). Here's a rundown of the exhibit highlights:
First things first: When and where is the exhibit?
"The Nature of Things" is happening at the recently-updated exhibit hall (a very cool space known as the Discovery Room) of the River Legacy Living Science Center at 703 NW Green Oaks Blvd. Show dates are Nov. 18, 2019 through Feb. 21, 2020. The exhibit (and the rest of the Living Science Center) is open 9 am to 5 pm, Mondays through Saturdays. Discovery Room admission is $5 for adults, $3 for children, and $4 for seniors. (If you have a couple of extra dollars to spare, consider making a donation while you're there—you also might want to ask about becoming a member, which gets you free year-round Discovery Room admission as well as a 10% discount at the center's gift shop.)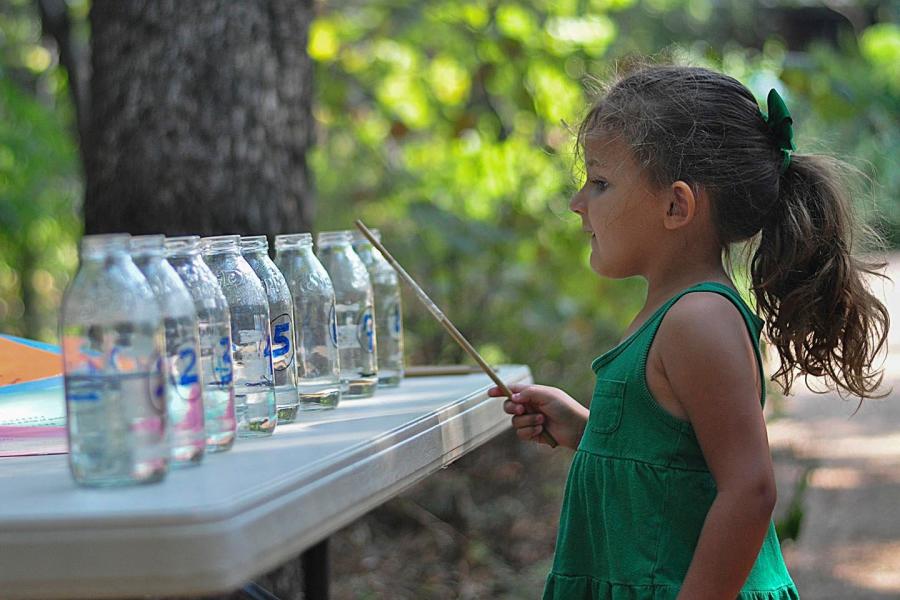 What's in store for visitors?
The new exhibit promises the opportunity to "get the beeswax", via an interactive video game experience, on what makes honey bees do their thing and why they're so special.
Non-bee related exhibit features include "The Tooth Sleuth" (where you'll study the teeth and skulls of various critters); "H2-Whoa!" (all about water conservation)"; and "A Salamander's Tale" (all about our friend, the salamander). I've also seen a couple of references to an exhibit called "What's Bugging Belva"…don't know what that is about, but the title has me intrigued!
What else can you do at the Living Science Center?
Tons! For starters, you should explore the rest of the Discovery Room, which boasts two large aquariums as well as a 30-foot interactive screen where guests can virtually immerse themselves in woodland habitats and seasons, learn cool stuff about wildlife, and play games (like frog jumping and competing with lizards in a push-up challenge). Learn more about the Discovery Room here.  
Besides the bee show, there are terrariums, live critters, and nature exhibits to check out in the Living Science Center, as well as a picturesque pond and nature trails.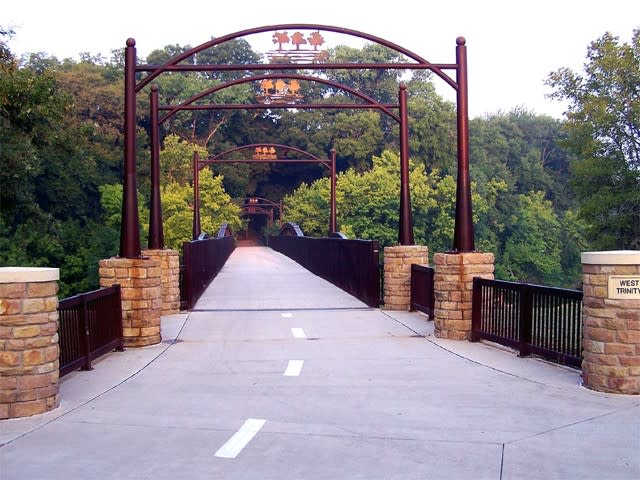 Here's what else you can do at River Legacy:
This beautiful 1,300-acre "urban oasis" along the banks of the Trinity River is one of my most-suggested Arlington destinations—and one of my favorite places to spend time outdoors, anywhere. I highly recommend visiting "The Nature of Things" when you have a few hours to stay and enjoy the park's wooded areas, extensive network of trails, play spaces, and scenic overlooks—there's even a canoe launching area. (Here's a tip: Swing by Inspirations Catering & Gourmet Shop on your way to the park and pick up some grab-and-go lunch that you can later enjoy at one of the park's picnic areas).
If you've got a pair of binoculars, bring' em along, because you never know when you'll catch sight of an armadillo, owl, bobcat or other winged or four-legged resident of the park.
Also, be sure and visit Acorns, the museum's gift shop, which is a great place to purchase out-of-the ordinary books, toys, games and stuffed animals, as well as birding and gardening items, home décor, and jewelry. Two of my favorite Acorns items are the delightful Folkmanis puppets and the Wee Forest Folk miniature collection. 
Find out more about the exhibit