Arlington sizzles this summer with fun activities for all ages! And the winter months? Forgeddaboutit! They won't put a freeze on the good times either. Depending on when you visit, you might have the chance to attend the prestigious Esports Awards, catch the final game at Globe Life Park, sing along with Billy Joel in concert, ooze into Fright Fest at Six Flags Over Texas, get your picture taken with the Christkindl Angel, or celebrate at the first birthday party of Texas Live! entertainment complex! Mark your calendars now:
KEITH HARING: AGAINST ALL ODDS EXHIBIT June 21 through September 13, 2019
It is said that Keith Haring bridges the gap between the traditional art world and alternative street culture. All I know is that he rose to prominence with his New York City graffiti drawings. You gotta admire that! Even more impressive, is that he explored controversial themes like social discrimination, drug abuse, and the HIV/AIDS crisis.
ICC SOCCER: CHIVAS DE GUADALAJARA VS. ATLETICO DE MADRID July 23, 2019
The International Champions Cup offers your chance to see Chivas de Guadalajara face off against Atletico de Madrid.
MATCHROOM CHAMPIONSHIP BOXING July 27, 2019
All or Nothing: Hooker vs Ramirez. See the WBO and WBC World Super Lightweight Unification match knock out College Park Center.
ILIVE WELLNESS EXPO July 27, 2019
This high energy event is for women and girls, boasting speakers, authors, seminars, vendors, music and, empowerment. Their goal is to promote wellness and financial and/entrepreneurial awareness.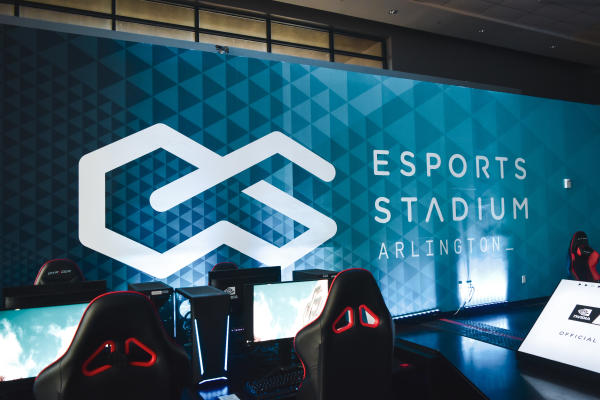 GALACTIC SWAG EXPO July 28, 2019
Prepare to let your geek flag fly! Galactic Swag Expo at Esports Stadium Arlington is a family-friendly celebration of sci-fi & fantasy movies, electronic gaming, pop culture, cosplay and more.
TEXAS ALL-STAR CRAFT BEER, WINE AND COCKTAIL FESTIVAL AT GLOBE LIFE PARK August 10, 2019
This is the final season in the current Globe Life Park, and they are holding the LAST CALL! Be there to toast great memories with one AMAZING farewell party!
TEXAS LIVE! FIRST BIRTHDAY BASH August 9-11
Texas Live! is putting one candle on their birthday cake, and they are throwing one heck of a party to celebrate!
2019 ADVOCARE CLASSIC August 31, 2019
See the fur and feathers fly as the Auburn Tigers and the Oregon Ducks tangle in a rematch of the 2011 BCS Championship Game, the final game of the BCS era. The teams will meet for only the second time in history.
DALLAS COWBOYS REGULAR SEASON BEGINS September 8, 2019
See the Dallas Cowboys kickoff the 2019 season at AT&T Stadium.
ARLINGTON FIELD OF HONOR September 7-14, 2019
As the daughter of a veteran, I am proud that our city is hosting a patriotic display of 1,000 flags to honor past and present military, law enforcement and first responders.
SOUTHWEST CLASSIC September 28, 2019
See Arkansas and Texas A&M square off for college ball at the home of the Dallas Cowboys.
FINAL GAME AT GLOBE LIFE PARK September 29, 2019
See the final Texas Rangers game at Globe Life Park before they move to their new Globe Life Field in 2020.
SIX FLAGS OVER TEXAS FRIGHT FEST September 21-November 3, 2019
Ahhhh, my favorite holiday. I love putting thought and attention into my Halloween costume, but I never have to ponder if I will go to the grandest Halloween spooktacular in DFW.
JASON ALDEAN'S 2019 RIDE ALL NIGHT TOUR October 11, 2019
Come see the last Country concert at Globe Life Park in Arlington, with Openers Kane Brown and Carly Pearce.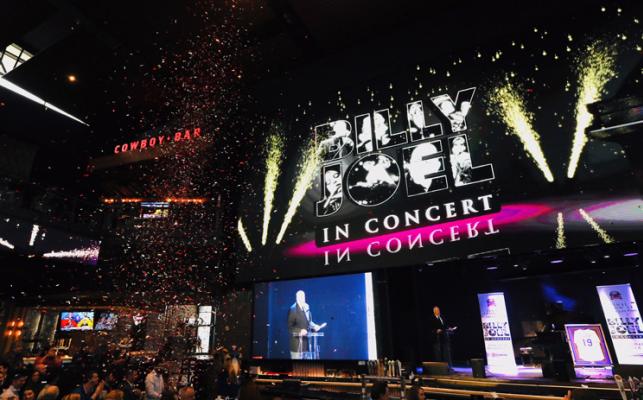 BILLY JOEL IN CONCERT October 12, 2019
Billy Joel is one of my favorite artists, so you can bet your baby grand that I'll be there to watch him tickle the ivories at Globe Life Park ‑ the final concert in the ballpark!
MONSTER JAM October 26, 2019
Roll out to see ferocious trucks at play at the home of the Dallas Cowboys.
SOUTH STREET ARTS FESTIVAL October 11-13, 2019
The longest running and only fine art festival in the Downtown Art District of Arlington features local, regional and national artists, plus live music, wine/beer tastings and more.
KING & COUNTRY'S BURN THE SHIPS WORLD TOUR November 15, 2019
Enjoy this powerful spiritual duo as they light up UTA with their songs of faith and inspiration.
ESPORTS AWARDS November 16, 2019
Don't miss the Oscars of the esports industry! Fans eager to attend the Awards and recognize excellence in esports can purchase tickets.
TEXAS CHRISTKINDL MARKET November 29 through December 22, 2019
Inspired by a cherished German tradition, this family-friendly market features a unique shopping experience for holiday gifts, decorations, and one-of-a-kind finds.
GOODYEAR COTTON BOWL CLASSIC December 28
Watch two of the best football teams in NCAA football go head-to-head at AT&T Stadium.