The ancient practice of yoga offers an array of benefits for the body and mind, but many people shy away from giving it a try. In some cases, this is because people don't connect with what they assume to be yoga's "New Age-y" guiding principles; in other cases, it's because they feel too out of shape to participate, or because they're intimated by what I call "Instagram yoga"—perfect people executing seemingly impossible poses while wearing $200 activewear ensembles.
Recently, after sharing with a friend that I wanted to develop healthier ways to deal with stress, said friend suggested yoga. I initially blew off the notion, but then she said "how do you know whether or not you'll like it if you don't try it?" I didn't have a good answer, so to find out more, I caught up with Marissa Soto, who co-owns the Arlington Yoga Center in Downtown Arlington with her husband David Weiland: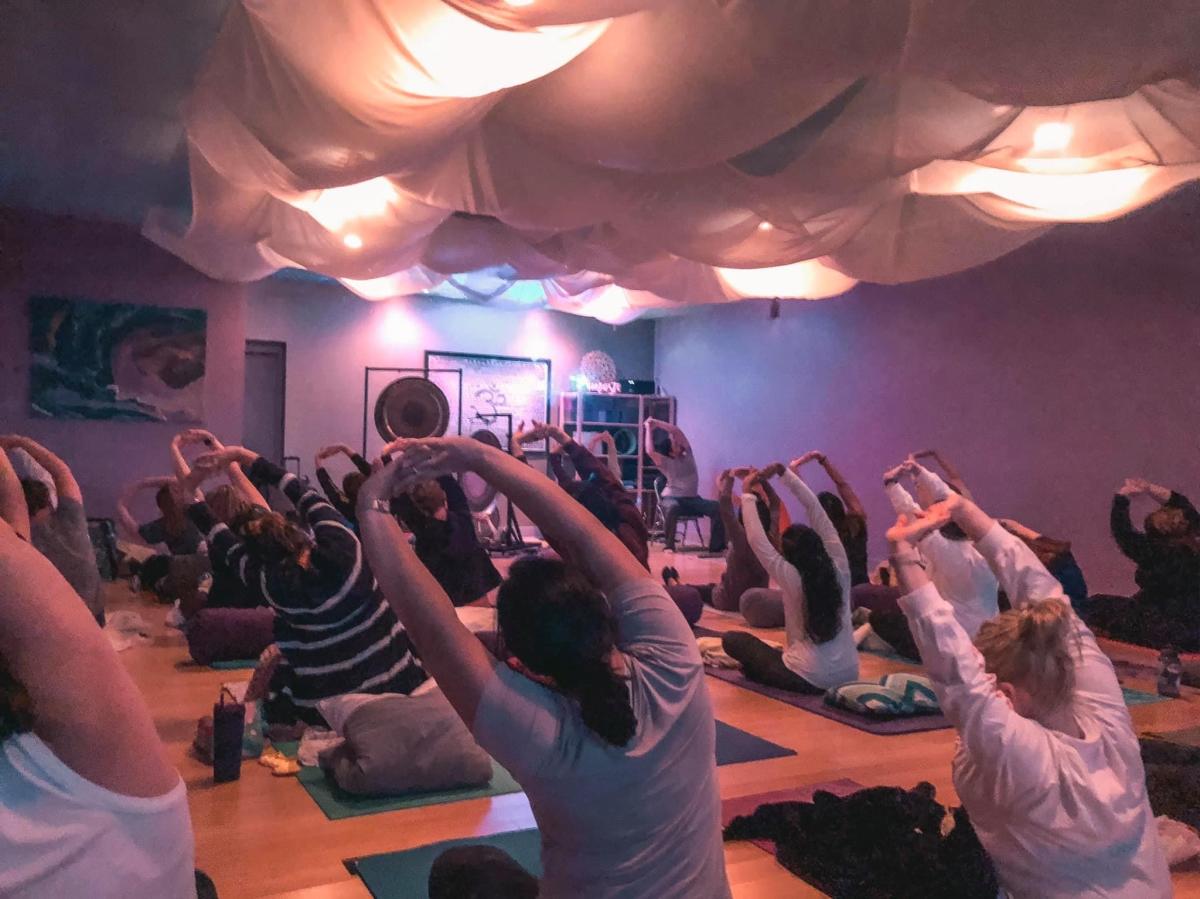 How did you come to own a yoga studio?
Marissa Soto: "We took over the Arlington Yoga Center about six years ago; at that time it had been open for about 14 years. Initially, my husband and I got involved as practitioners, and then we became instructors. We took over AYC after the original owner decided she was ready to move on. Neither one of us ever planned on running a business, but we loved the idea of helping people get better. So, when the opportunity came up, we said 'let's see where this goes' and it's been great!"
Most people view yoga as something that's "good for you", but what are some benefits that might surprise people?
MS: "On the physical side, it can really help with flexibility, mobility and injury prevention, especially for older adults or for runners and athletes who want to complement their training. The more you do it, the more benefits you'll see.
"Yoga can also help with meditation and breathing practices that help you manage stress and increase your emotional wellness. After you've been practicing for a while, you'll begin to notice that you have an increased feeling of calmness, and that you're not reacting to stressors as quickly as you once did. I think that taking an hour to focus on yourself, your breathing, and how you're feeling has a profound effect on your life well beyond your yoga class."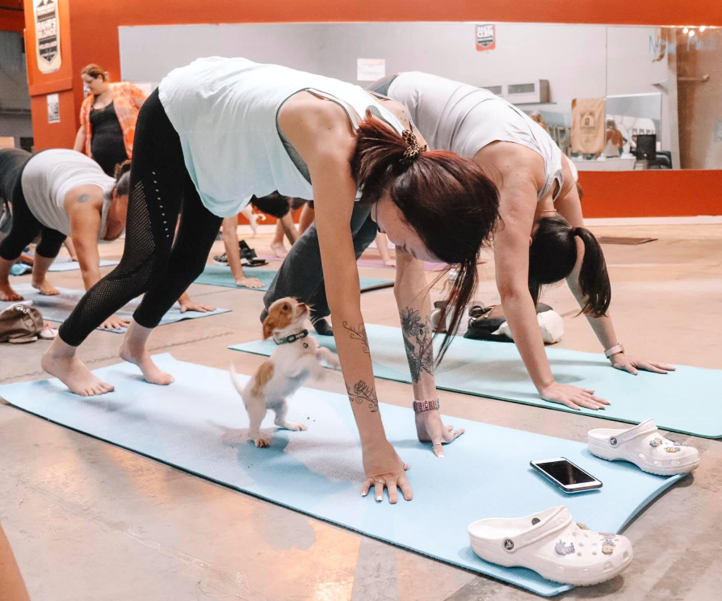 Who takes classes at Arlington Yoga Center—do you have a 'type'?
MS: "We have a wide range of practitioners. Some are college students and younger people, as well as a number of older individuals who are practicing yoga in their retirement. We offer a chair yoga class for older adults that is very beneficial but not difficult to do.
"One thing I really love about AYC is that we're a casual, laid-back studio. This isn't a place where you'll come in and see people doing handstands or crazy stuff; it's a non-judgmental space where everyone is welcome."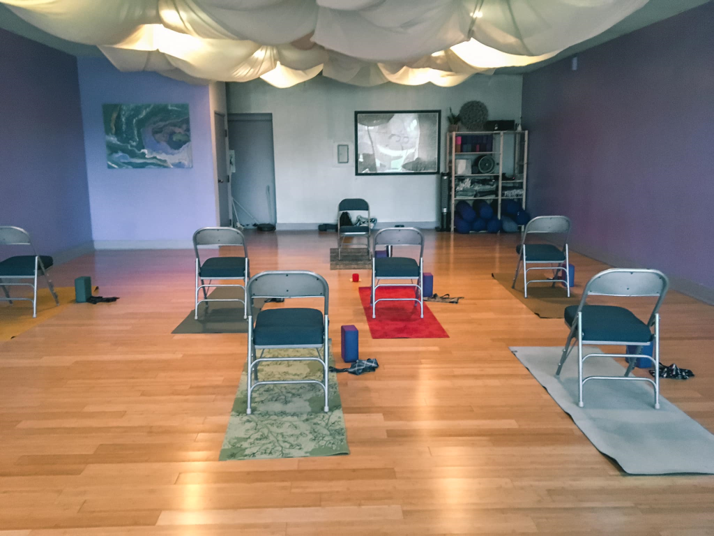 What tips do you have for beginners, or for someone who is coming back to yoga after a break, or for someone who wants to shake up their yoga routine?
MS: "Remember that each person's yoga practice is their own. When you show up, you spend that time working on yourself, and everybody else is doing the same thing.
"We recommend that beginners at our studio start with Gentles Class to get acquainted with the practice—you can stay there if you like, or you can move on and try something different or more advanced.
"For those who want to change things up: Try different teachers. We have a staff of nine, and they each have a different style of yoga they bring to the table. There's also plenty of free content you can access on YouTube to find out more about which style of yoga works best for you."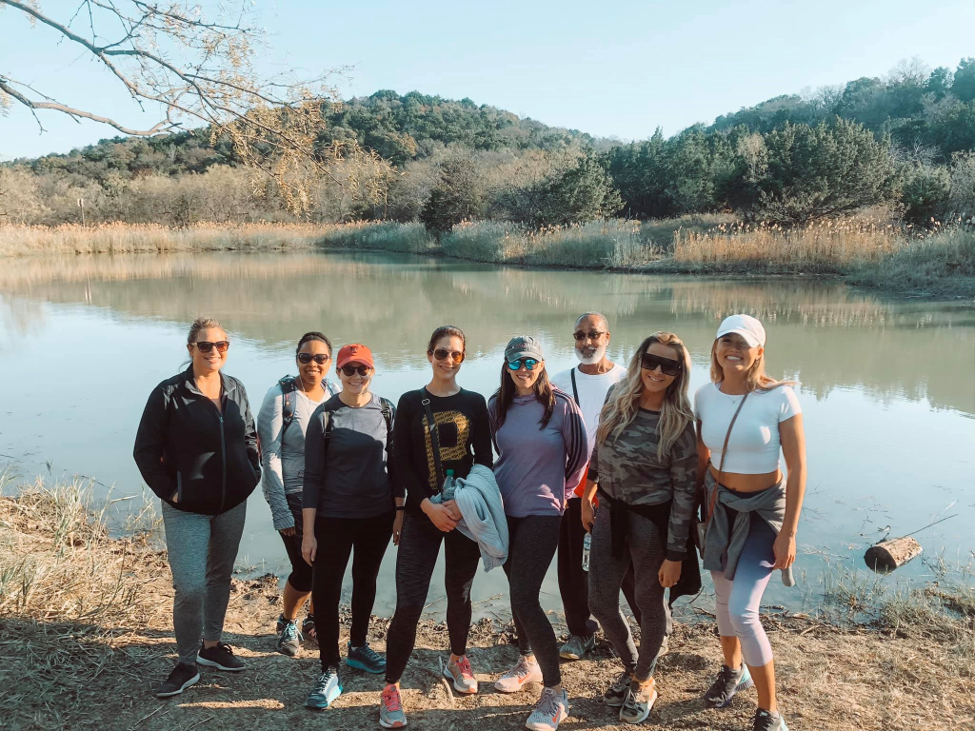 Can visitors to Arlington use your facility?
MS: "Absolutely! You don't have to be a member to do yoga with us, because we have drop-in classes every day. If you're in town for business, come see us after your meeting and get rid of some of that work stress."
What do you like most about your job?
MS: "We host a number of events at other destinations in and near Arlington (such as Legal Draft, the Sanford House, or the Cedar Ridge Nature Preserve) that I love to plan—events like puppy yoga or brunch-and-yoga. They are very fun, and it's also gratifying to have people who think that yoga is super hard watch or join the class and have a blast, and then maybe they come and take another class at our studio.