How's the taco saving going? If you need a refresher course, we are on a mission to save ALL the tacos - catch up on all the deets.
We're back with another #SaveTheTacos round-up. This time it's the Arlington edition! Tacos that you can only find in Arlington, TX (or almost only Arlington).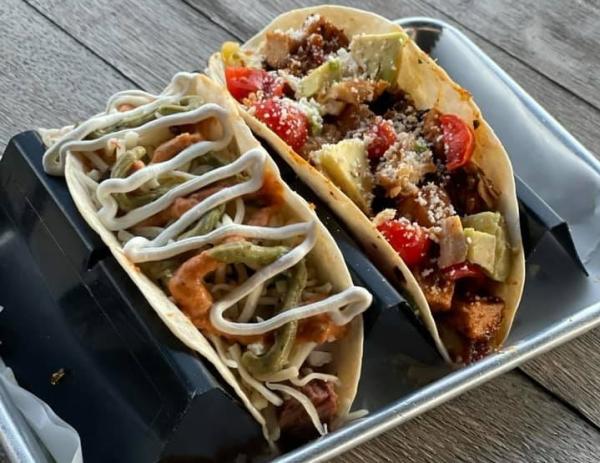 Deep in the heart of [Downtown Arlington] Texas, Cartel Taco Bar brings you tacos with a twist. Sure, you can go with a classic kinda taco, but how 'bout spicing things up a little bit with barbacoa taco with shredded ghost pepper cheese, Mexican rice, sauteed onions, mushrooms and grape Tomato in cartel Butter & smoked tomato aioli?  Or maybe a smoked salmon taco with cilantro horse radish slaw, fresh avocado, salsa verde, smoked tomato aioli & cotija cheese fits your fancy? The list of tacos goes on and on, from super twisty tacos to classic street tacos. Plus, they serve up some taco specials, not on their regular menu (umm hello chicken parm, gumbo style, and teriyaki tacos). I don't know how you're even going to choose just a few to eat in one sitting, to be honest.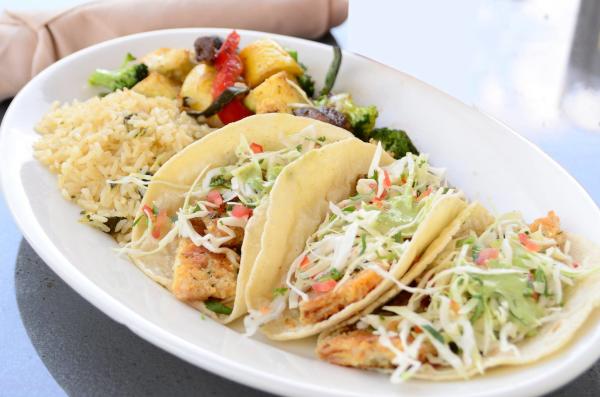 The home of the frozen margarita machine MUST have good tacos, right? You would be correct. Especially when the stone-ground corn tortillas are house made. You can just imagine the smell right now. Take your pick of their specialty tacos like the slow roasted brisket tacos with slices of fresh avocado, panko-crusted grilled white fish tacos topped with crunchy cabbage and cilantro-lime aioli, or Spanish style tacos stuffed with chicken and a house made green tomatillo sour cream sauce. And while you are saving tacos, save a few sangrias while you're at it. Thank us later.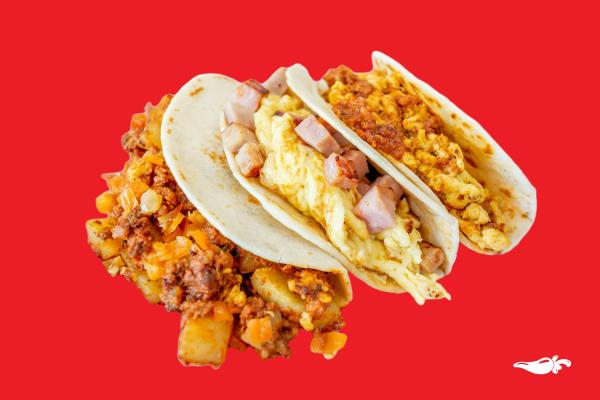 That's right – a taco REV-O-LUTION! Serving up nine different breakfast tacos starting at 6:00 am, they mean business. Oh, and did I mention that breakfast tacos are only $2 and served all day? With the variety of tacos they have (bacon, chorizo, smoked sausage, potato... just to name a few), you can definitely get your breakfast taco fix. Thinking more lunch-time tacos? Make sure to bring your appetite for the BIG Cowboy Taco, a big 'ol tortilla tossed over the grill with cheddar cheese, your choice of meat, and served with queso sauce, lettuce, tomato, onions, sour cream, more cheese, and your pick of salsa, or the name-sake Revolution Taco with beef tips, pork smoked sausage, beef franks, bacon, and chorizo all packed into a single tortilla.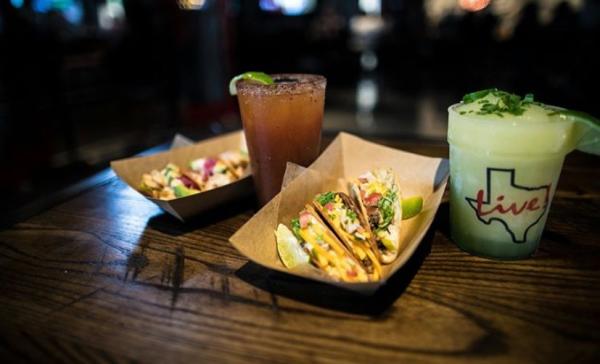 Guy. Fieri. Need I say more? (Tacos with a side of frosted tips, anyone?) A man who knows his way around food has brought delicious tacos to Arlington. Located inside of Texas Live!, Guy's got your taco fix for game day watch parties. Treat your tastebuds to the Drunken Shrimp taco, with blackened tequila-lime marinated gulf shrimp, avocado, pico de gallo, and chipotle aioli. Combine a couple of faves and delight in the Cheeseburger Taco, with ground beef, shredded cabbage, cheddar cheese, tomato, onion, pickle, donkey sauce, and pico de gallo all on a crispy corn tortilla.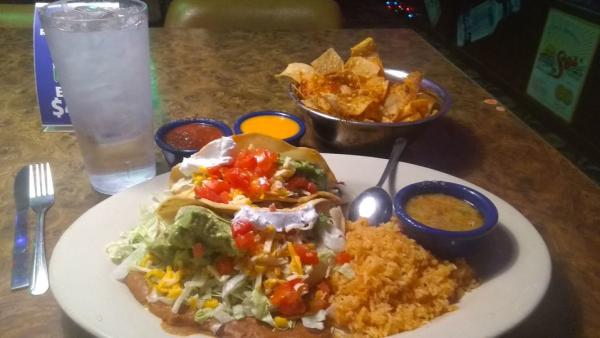 Campo Verde is a MUST for Tex-Mex in Arlington. From October to March, Campo Verde is a Christmas wonderland with lights and tinsel from floor to ceiling. Even during the summer months when the incredible Christmas ambiance isn't glistening in every direction, you can still enjoy good 'ol combo plates of Tacos al Carbon, with your choice of chicken or steak rolled into flour tortillas, and topped with sauteed bell peppers and onions. Go even more classic Tex-Mex with crispy or flour tacos, with all the fixings and, of course, served with a side of rice and beans.
We've hit street tacos, and now Arlington-centric tacos – tell us YOUR favorite tacos by:
snapping a pic
tag us on the 'gram with @visitarlington and hashtags #AWorldOfWonderful and #SaveTheTacos
tell us WHY your favorite deserves to make our taco round-up list