There is a pyramid time machine in Arlington.
No seriously, and you can get onboard until March 1! Conveniently nestled between Globe Life Park and the convention center is an 81 foot tall pyramid known as PY1 Arlington. And after experiencing it for myself, I wanted to share my experience with one of its dreamy new interactive shows, Stella - The Time Machine Journey.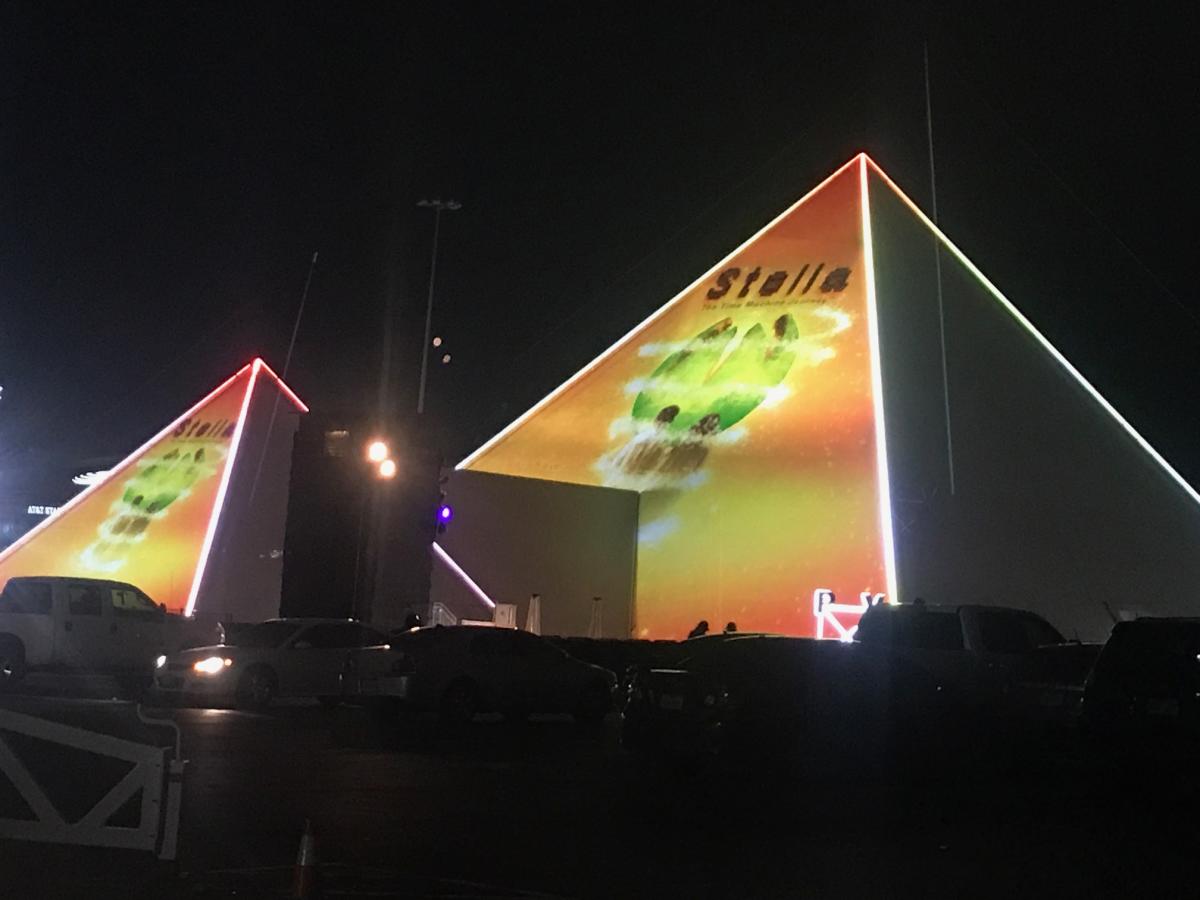 About PY1 ARLINGTON   December 31-March 1, 2020  

After launching in Montreal, Canada this summer, the high tech touring venue made a US debut in Arlington on December 31. Stella - The Time Machine Journey (one of two shows at PY1) is a new 40-minute interactive multimedia show that inspires kids and their families to dance, play and catch bubbles in the biggest time machine ever built!

 

The second of the two shows at PY1 is Through the Echoes (TTE), and you can read my review of that performance as well. But back to Stella. I have fielded a lot of questions about it since attending, and I want to address them:
QUESTION: What is the seating situation?
Upon entering the room, you find multiple seating options, including barstool type chairs and what appeared to be meditation cushions in front. My friend and I sat on the cushions in front of the meteor, and I would recommend that for you as well. This will give your youngsters a birds-eye view of the co-pilots, which are crucial to this show (they are not in TTE). More on that later. If you don't want to sit on the floor cushion, one of my colleagues said she/her husband found a regular chair in back and their daughter was on a cushion at the front. They enjoyed more of a standard seat, and their little girl loved having more interaction with other children.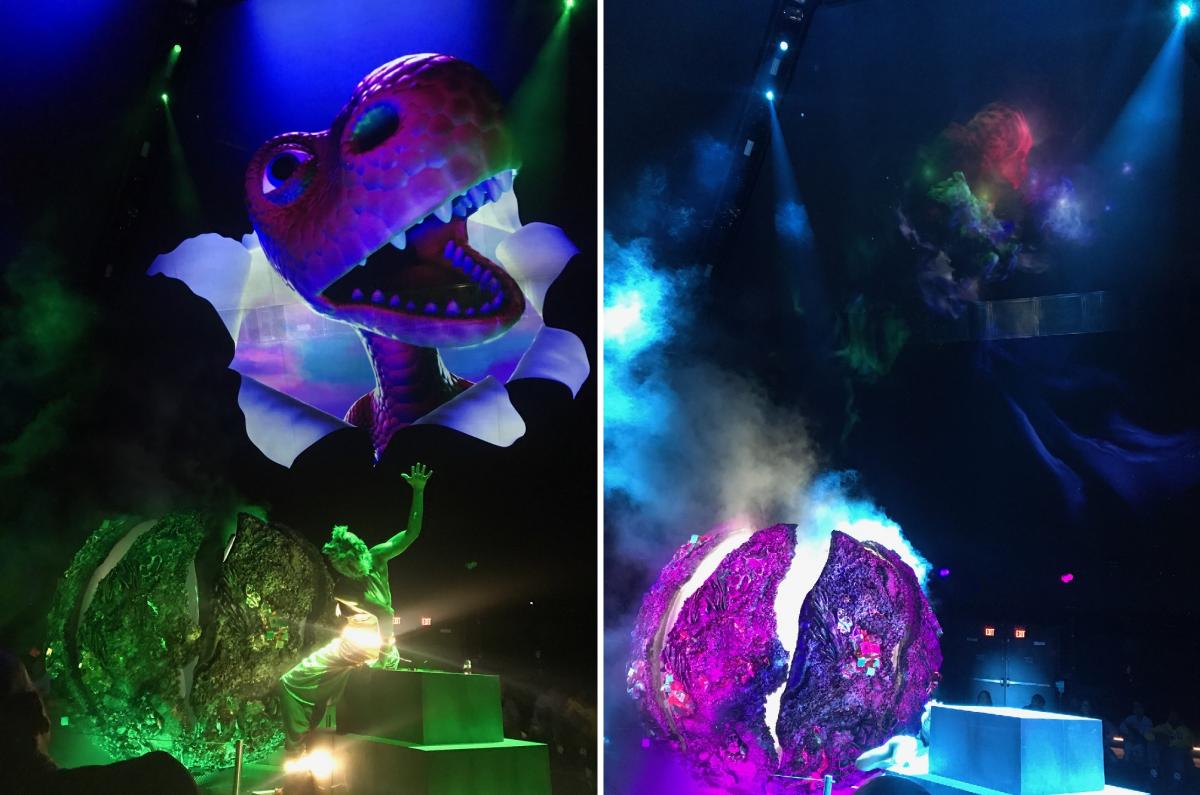 QUESTION: What was the coolest part?
The interactive dancers, which are called co-pilots. The duration of the show, three costumed performers "helped" the children operate the time machine that blasted us through time and space. At the end of the show, they engaged the children in a fun parade around the room, and it was adorable watching them dance, laugh and wiggle. Such cuteness! I'm not a parent, but my friend is, and she said her children would not have wanted to sit still through a 40-minute performance, so the interactive dancers worked great to keep them interested.   
QUESTION: Is there a storyline?
Inspired in part by TTE, Stella is a unique, interactive adventure about how we are made of stardust, and that connects us to all life, over the centuries, on Earth and beyond. Get ready to help Stella, an artificial intelligence, and her co-pilots, operate the Timestellar Flux so that your time machine can whisk you to the origins of time.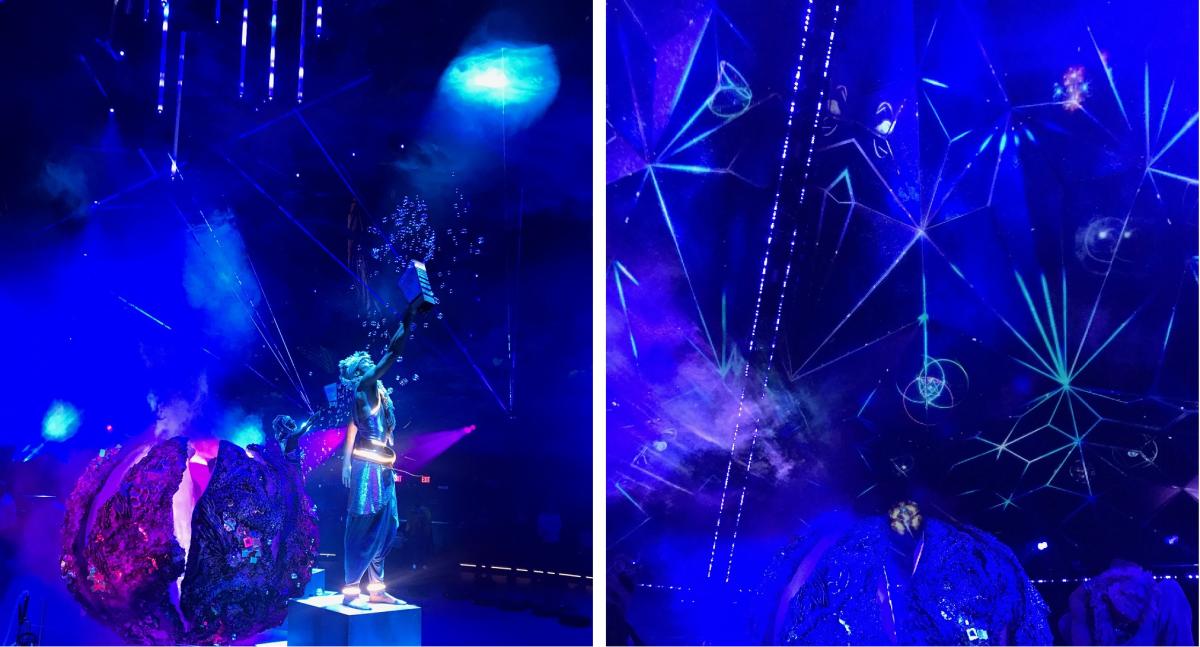 QUESTION: What's the biggest difference between the two shows, Stella and TTE?
TTE is laid-back, and you can kick back and enjoy the ride. In Stella participation is key, and you will be linking up with other passengers along the way. This isn't just strongly encouraged, it's part of the fun, so don't be a party pooper. Get ready to dance like a kid as you outstretch your arms to offer Stella your stardust.
 

QUESTION: What should I expect from the visuals?
TTE was a much more mature version of what you'll see in Stella, and while some of the imagery is present in both shows, the storyline is simpler. So are the visuals and lasers really, so while this is still beautiful to behold on a massive 4-sided screen, it is much more palatable for youngers. Less Pink Floyd, more Saturday morning cartoon. The show itself wasn't as intense with movement either, so the full 360-degree scope that I mentioned in the previous blog isn't as important for this 40-minute show.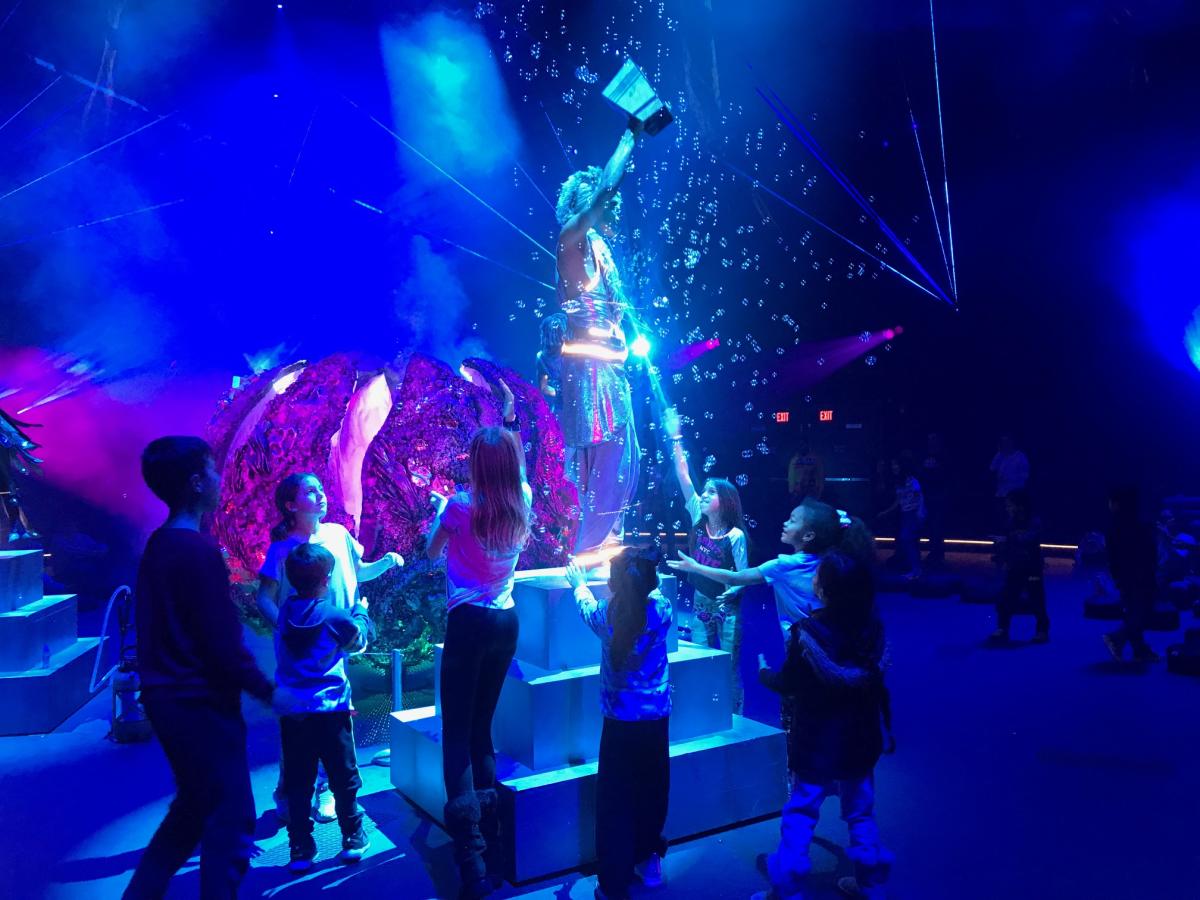 QUESTION: Is this fun for adults only?
This is very much a family show. If you don't have children, plan to see TTE in the pyramid instead. Check out my review for it now.
This is a casual show that requires a lot of movement, so wear something comfortable. Try and arrive early so you can snag a premium seat in front. They may redirect you to a tent/building where you can grab a cocktail or browse the gift shop until the main doors open. Or I saw lots of kids posing for selfies and such in front of the big pyramid. There is plenty of close by parking.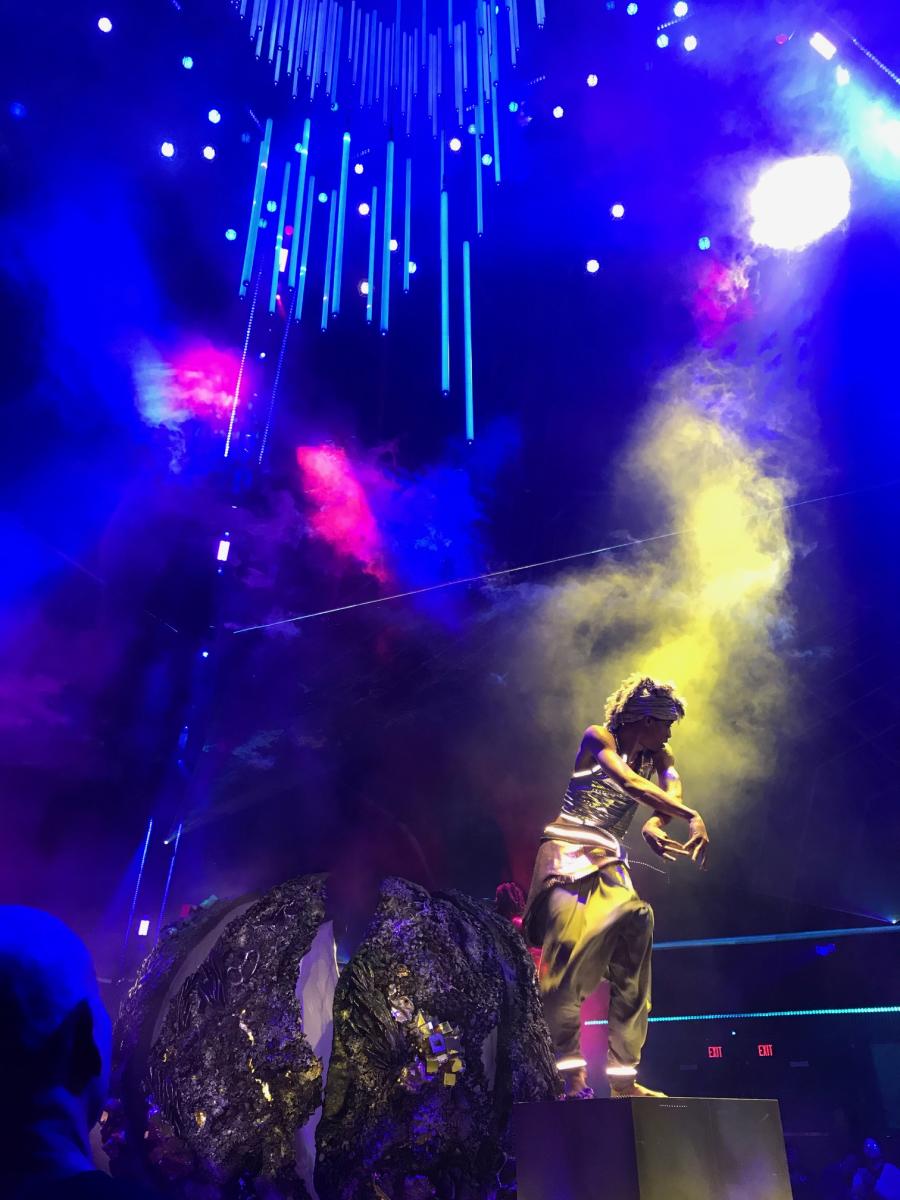 For additional questions and tickets to PY1, check out their website