After gift hunting and holiday madness has subsided, treat yourself to a break on New Year's Eve. Arlington has plenty of family friendly and 21+ ways to start 2020 off with a bang. From bowling and rollercoasters to light shows and ice skating, you'll have plenty of ways to ring in the new year.
Texas Live! (21+)
1650 E Randol Mill Rd / Arlington, TX / 76011
Join Texas Live! for the biggest New Year's Eve celebration in the DFW area! The night will be packed with live music, DJs, a champagne toast, confetti cannons and much more. They even have a midnight ball drop to ring in 2020!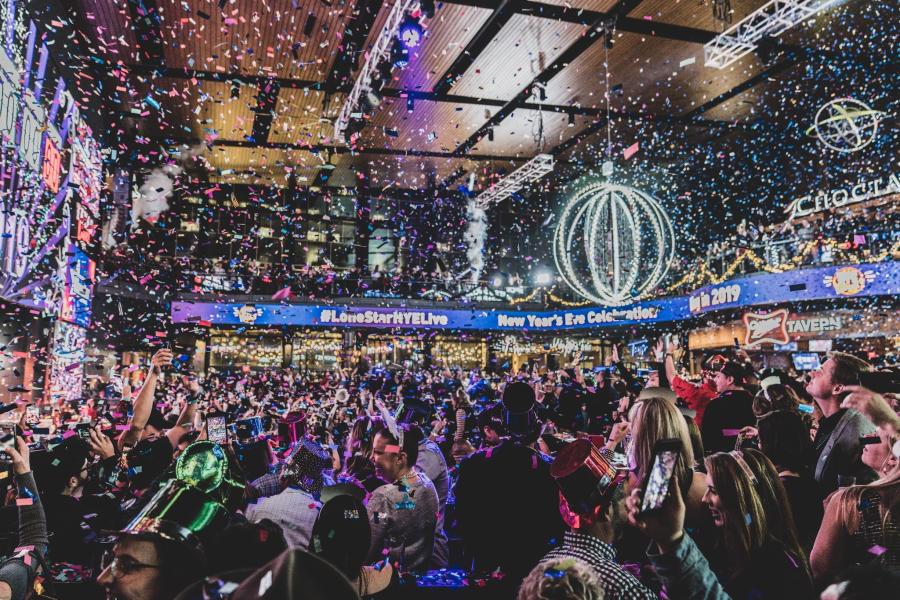 Division Brewing (21+)
506 E Main St / Arlington, TX / 76010
Say cheers to 2020 at Division Brewing! The Arlington staple is celebrating their 4th anniversary. Pucker up and try their "Sour Division" which ferments at warmer temperatures, ages with oak and sometimes fruit to create one of a kind tart flavor.
Six Flags Over Texas
2201 E Road to Six Flags St / Arlington, TX / 76010
End the year on a high note at Six Flags Over Texas. If you're not a night owl, spend the day and evening in the glow of Holiday in the Park. Enjoy hot chocolate and squeeze in some holiday light sightseeing before the year ends!
2008 West Pleasant Ridge Rd / Arlington, TX / 76015
Keep the good times rolling in to 2020! Alley Cats Entertainment has unlimited bowling and shoes, laser tag, rock climbing AND putt-putt golf for NYE! The family friendly spot is great for a casual and fun NYE. Tickets are $20.20 and the party starts at 6 pm and ends at 1 am.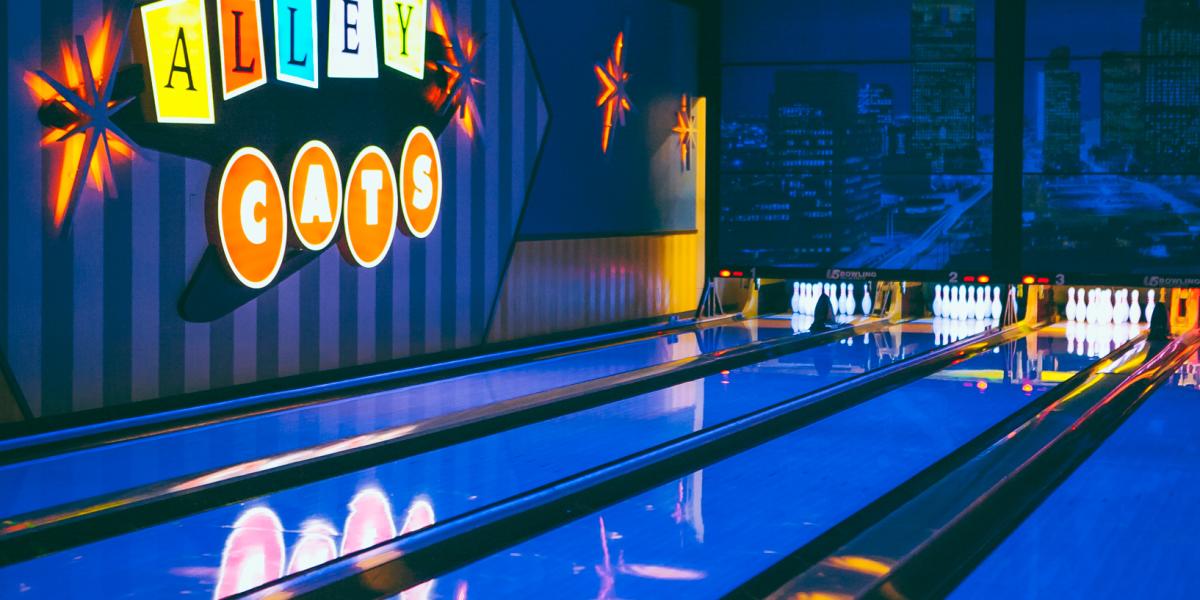 Ice Skating at Texas Christkindl
North Plaza at Globe Life Field / 1650 E Randol Mill Rd / Arlington, TX / 76011
Even after the holidays have gone, the spirit of Christkindl still hangs in the air! After the Texas Christkindl Market ends on December 22 the outdoor ice rink will stay open until January 12, 2020. Squeeze in some skating and you're guaranteed a cool NYE. On New Year's Eve, the ice rink will be open from 11 am – 10 pm.
Chemistry Physics Building / 700 Planetarium Place / Arlington, TX / 76019
For the inner astronaut, sit back and take in Holiday Under the Stars at UTA Planetarium. As one of the three largest planetariums in Texas, UTA Planetarium will surround you with unparalleled views of the night sky, solar system and distant galaxies. On New Year's Eve, the planetarium will have two shows, We Are Astronomers and Astronaut. Check out their website for times and tickets.
PY1 (21+)
Corner of E Copeland Rd & AT&T Way / Arlington, TX / 76011
After launching in Montreal, Canada this summer, PY1 Nights makes its US debut just in time to ring in the New Year. The pyramid transforms into a gigantic dancefloor with psychedelic projections and atmospheric special effects. Their first show "Through the Echoes" will take you on a journey through space and time. Later, dive into the pages of a comic book with the NYE night show "POP."
PY1 will be in Arlington from December 31, 2019 – March 1, 2020 and be sure to check out their other events. They have several night themes, and the day show "Stella – The Time Machine Journey" is geared towards families.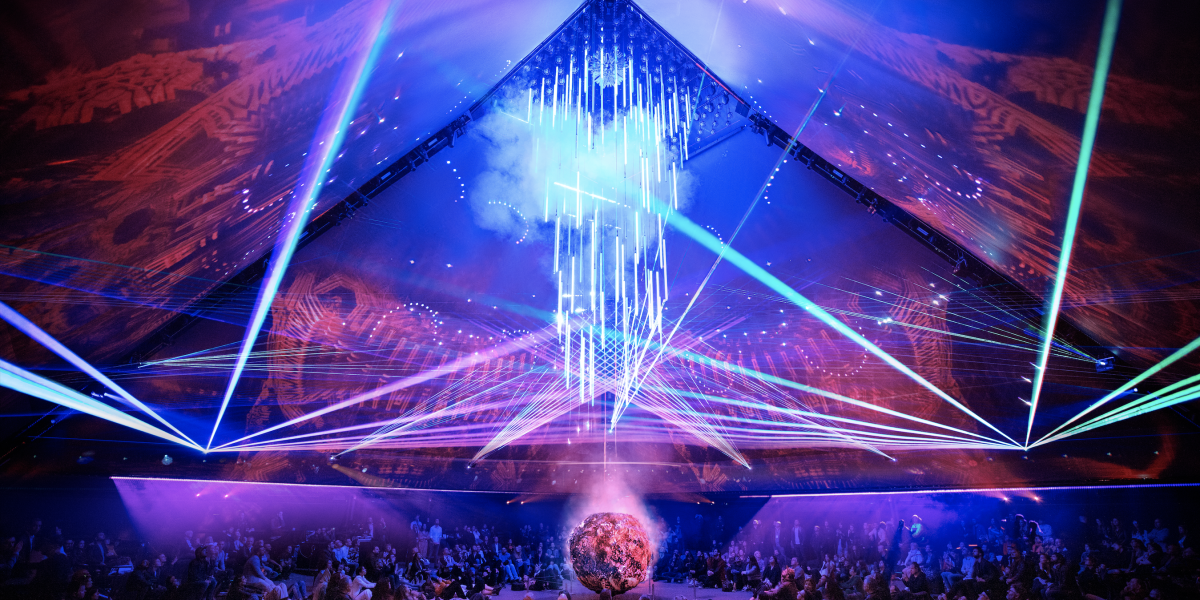 Epic Waters
2970 Epic Place / Grand Prairie, TX / 75052
Splash into 2020 with all night, family-friendly fun at Epic Waters Indoor Waterpark! The celebration will have DJ music, a "duck drop," duck races and other activities including a prime rib buffet. The park is open until 1 am for NYE.
2021 N. Stemmons Fwy / Dallas, TX / 75207
Step back in time before 2020 gets here at Medieval Times. Queen Isabella will host her action-packed tournament as you feast like royalty with a 4-course meal. The night includes a midnight countdown with valiant knights, a champagne toast, party favors and more!