Name a cold treat that is perfect for a little cool down in the middle of summer. If your answer isn't ice cream, we gotta have a serious talk. For anyone else who considers eating ice cream one of their love languages, celebrate National Ice Cream Day at some of our favorites in Arlington.
Mad Mike's Ice Cream: Homemade in store
Three words. FRESH WAFFLE CONES. When you walk into Mad Mike's, all you can smell is the aroma of fresh waffle cones. Both their waffle cones (and waffle bowls!) and all their ice cream is made fresh in the store. You really can't go wrong with any of their flavors, from Cookies & Cream to Salty Caramel to Cookie Monster, and plenty more to fill that ice cream void in your stomach.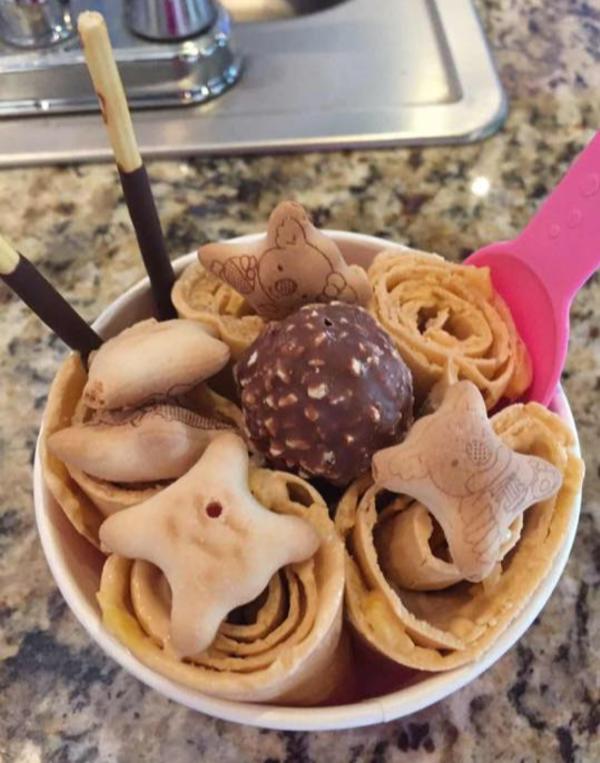 Iceland Ice Cream: Dessert and a show
At Iceland Ice Cream, you get dessert and a show. Honestly, the only thing better than eating ice cream is being entertained by watching the way they make it for you. DIY your own creation by picking your ice cream flavor, mix-ins, and toppings, then watch it being made just for you! You can also choose from their selection of rolled ice cream sundaes like Funky Monkey, Matcha Lady, and Evil Berries – but good luck picking just one!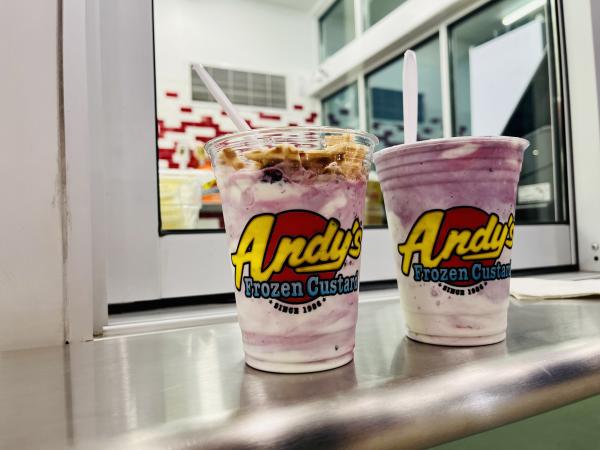 Andy's Frozen Custard: what exactly is custard?
Ok, so it may technically be called custard. Let's get real, it's just creamier, thicker ice cream. And at Andy's their custard is made fresh hourly, so no matter what time of day you're stopping by, you're getting only the best and freshest custard. Treat yourself to a Triple Chocolate Concete, a James Brownie Funky Jackhammer, Birthday Shake, or Double Double Malt.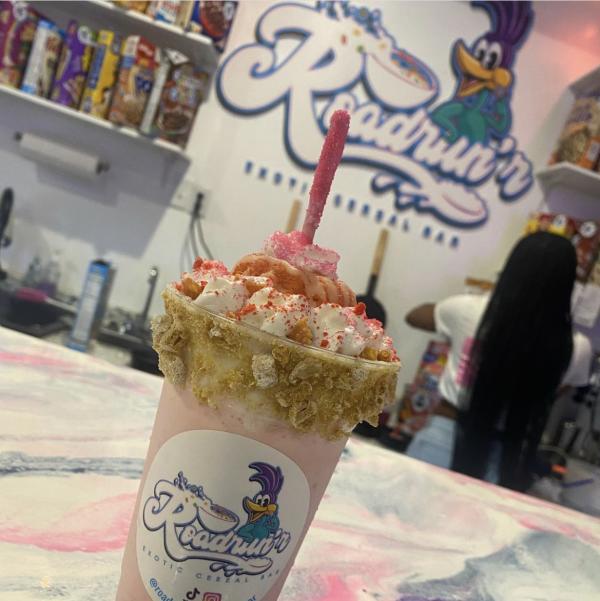 Roadrun'r Exotic Cereal Bar: All your childhood dreams come true
Brand new to Arlington, Roadrun'r Exotic Cereal Bar serves up INSANE cereal milkshakes. Their cereal selection is proudly displayed including Reese's Puffs, Fruity Pebbles, Dunkaroos, Captain Crunch, and Cinnamon Toast Crunch, just to name a few. Breakfast cereal blended into ice cream? Yes, please. You even have your choice of milk – oatmilk, 2%, whole, sweet or unsweet almond, and lactose. You're definitely gonna have to make multiple trips here to try all they have to offer – you'll probably be eyeing that Roadrun'r Taco too.