Full Service Hotels For Meetings
Among our accommodations, we have 5 full-service hotels with over 1,000 combined rooms. These hotels are conveniently located in the Convention Campus, giving guests walkable access to venues, restaurants and the Entertainment District.
Crowne Plaza Suites Arlington
Crowne Plaza Arlington has recently renovated their rooms and offers a brand-new ballroom with 11-foot ceilings and no pillars or obstructions. This full-service hotel has over 8,000 total square feet of meeting space between 8 meeting rooms and can hold up to 300 people.
---
Doubletree by Hilton Arlington DFW South
Located just 10 miles south of the DFW Airport and just a short five minute drive to the major attractions and the Esports Stadium and Expo Center,  the Doubletree by Hilton Arlington has over 9,400 square feet of events space, 7 meetings rooms with the largest room set up at over 4,300 square foot of space.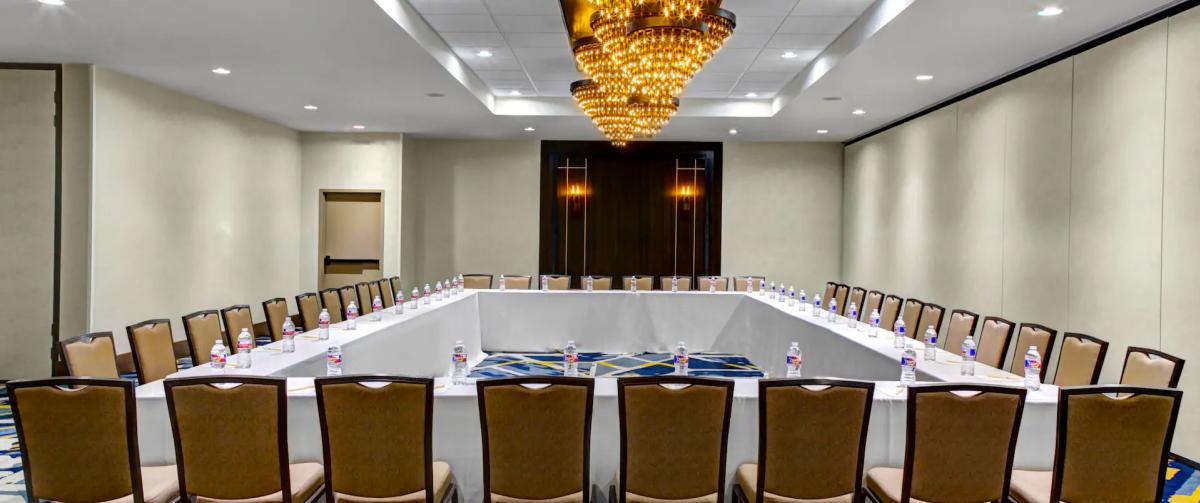 ---
Holiday Inn Arlington NE- Rangers Ballpark
Conveniently located just north of interstate 30, Holiday Inn Arlington NE- Rangers Ballpark has 2,400 total square feet across four event rooms that can be tailored to meet the needs of your event. Their largest room has 2,250 square feet of space with a capacity up to 175 people.

---
Live! By Loews Arlington
Anchoring the new Texas Live! district, Live! By Loews Arlington has more than 35,000 square feet of combined indoor and outdoor function space and can accommodate groups up to 1,000 guests. The largest ballroom has over 14,000 square feet of space and the hotel has an additional 5-7 additional meeting rooms.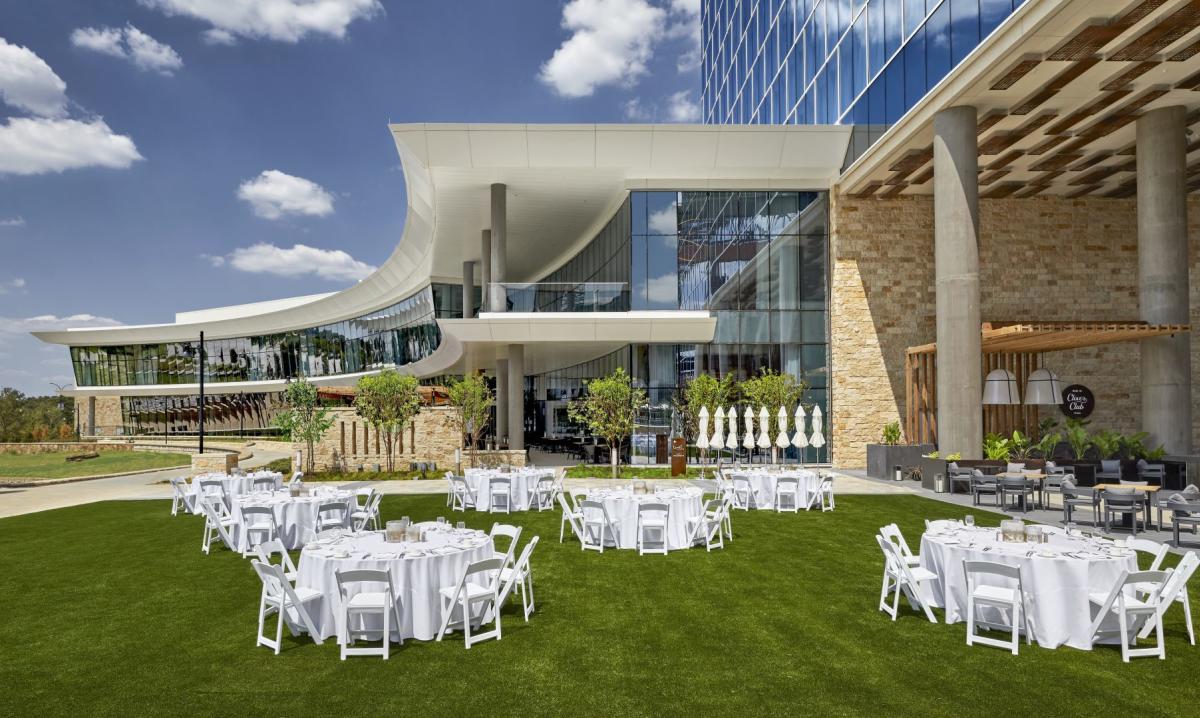 ---
Sheraton Arlington
Located adjacent to the Esports Arlington + Expo Center, Sheraton Arlington has more than 27,000 square feet of total event space, 18 event rooms, and a maximum of 10 breakout rooms . The largest ballroom, the Champions Ballroom has over 6,000 square feet of space and can hold up to a capacity of 700.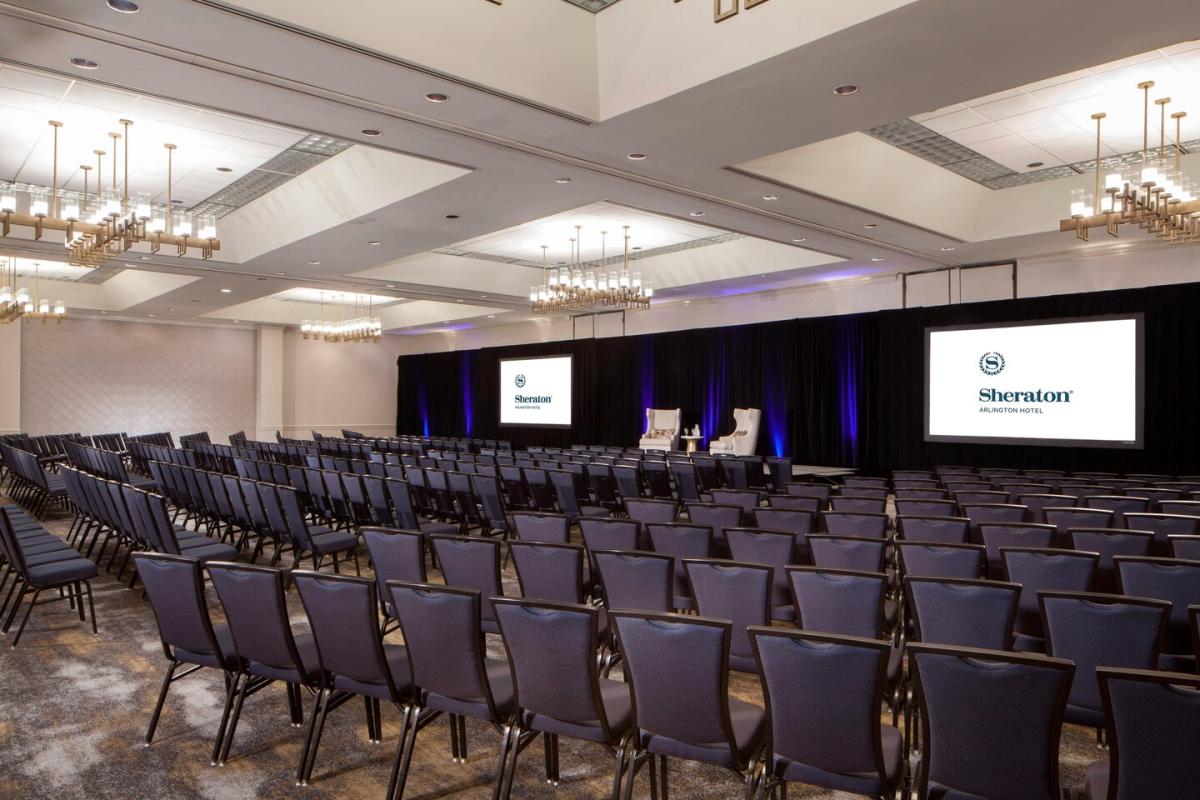 ---
Loews Arlington Hotel - coming soon
Set to open in 2023, plan for future meetings in our brand new 216,000 Arlington Convention Center and 888-room Loews Arlington Hotel. The $810 million expansion of the Entertainment District will have 150,000 square feet of indoor convention space, 66,000 square feet of outdoor space.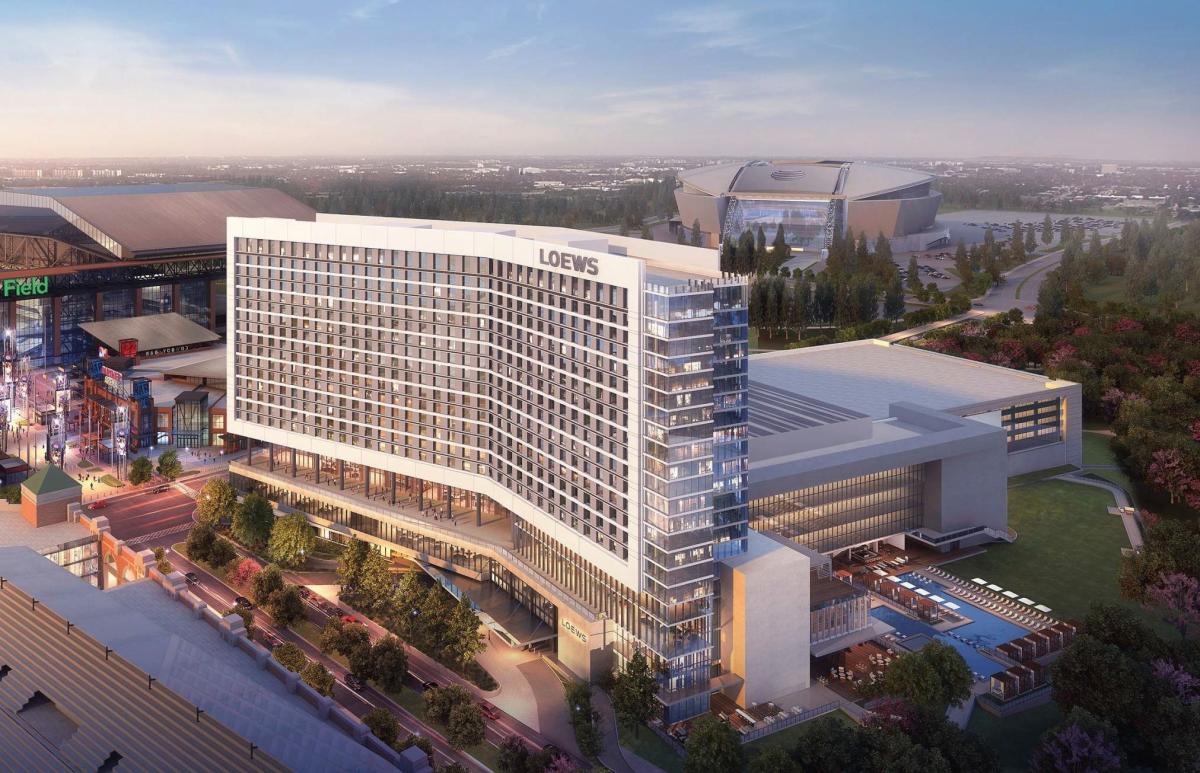 ---