Welcome to the Esports Stadium Arlington
Arlington, Texas is ahead of the curve when it comes to embracing the culture of esports. Thanks to our new Arlington esports arena, we're where the action is. 
Introducing Esports Stadium Arlington + Expo Center

At 100,000 square feet, the brand new Esports Stadium Arlington + Expo Center is the largest dedicated esports stadium in North America, making Arlington a global destination for competitive gaming. A renovation to the Arlington Convention Center, the stadium was custom built with esports in mind. The arena seats 2,500 spectators and all are sure to enjoy the state-of-the-art, 90-foot LED stage display. This lavish setup guarantees no one in attendance misses out on the fun of tense one-on-one matches or lively team bouts. Arlington sure knows how to put on a show!
The stadium also includes areas for socializing, shopping, and, of course, gaming. The unique needs of avid gamers and game lovers have all been accounted for. Those with a competitive streak will want to take advantage of the eight private team training rooms, available to book for boot camps. If you're here to watch the excitement, you're sure to love the VIP hospitality available. No matter why you're here, we know the experience will be unforgettable—particularly after you pick up an exclusive souvenir to take home! Be sure to stop by the ESA Retail Store before you leave.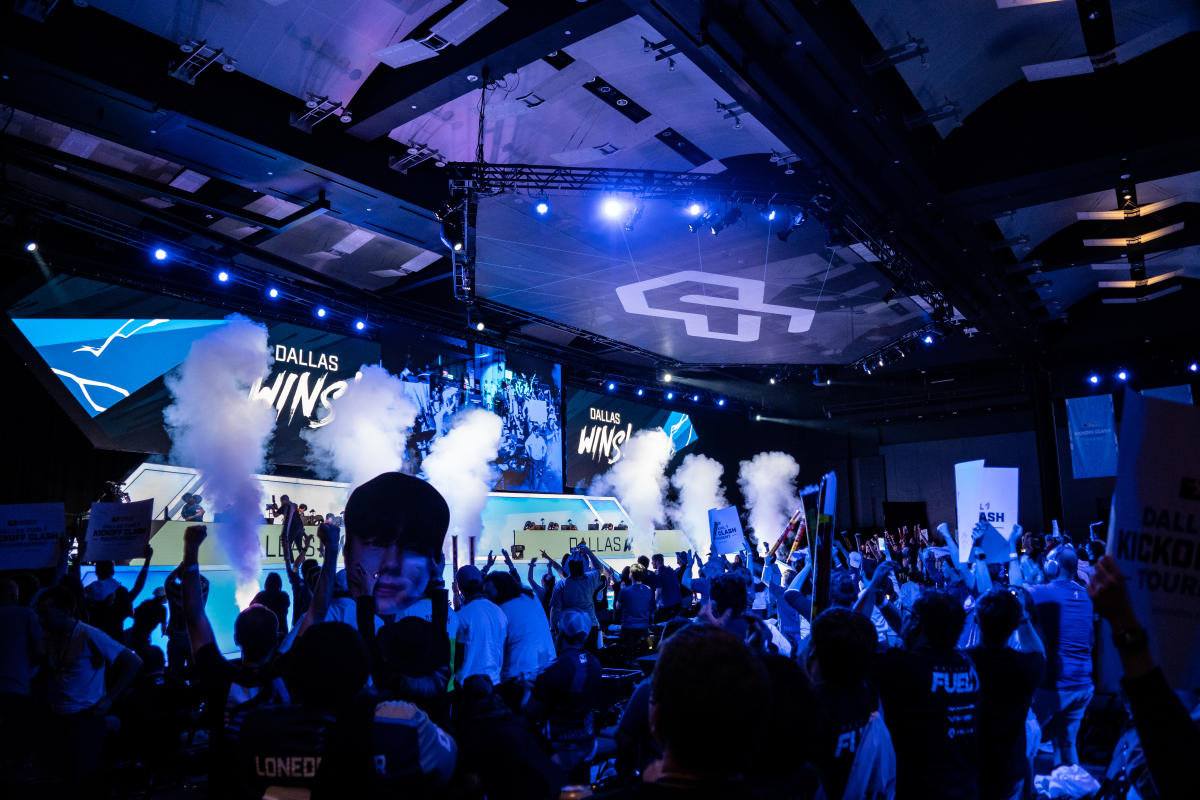 Easy, Convenient Location
You'll be happy to know that Esports Stadium Arlington + Expo Center is conveniently located in our Entertainment District. That means that when you enjoy Esports Stadium Arlington, you are also in a prime location to feast at delicious restaurants and visit happening night spots. Both budget and luxury hotels are nearby and easily accessible in the area. 
For more information, please visit the official website of Esports Stadium Arlington!