Sports Fans
Heading to Arlington for the big game? We've got your weekend all planned out. Starting with fun sports bars for tailgating before a Cowboys game, and ending with great hotels to rest and have a drink poolside after watching the Texas Rangers.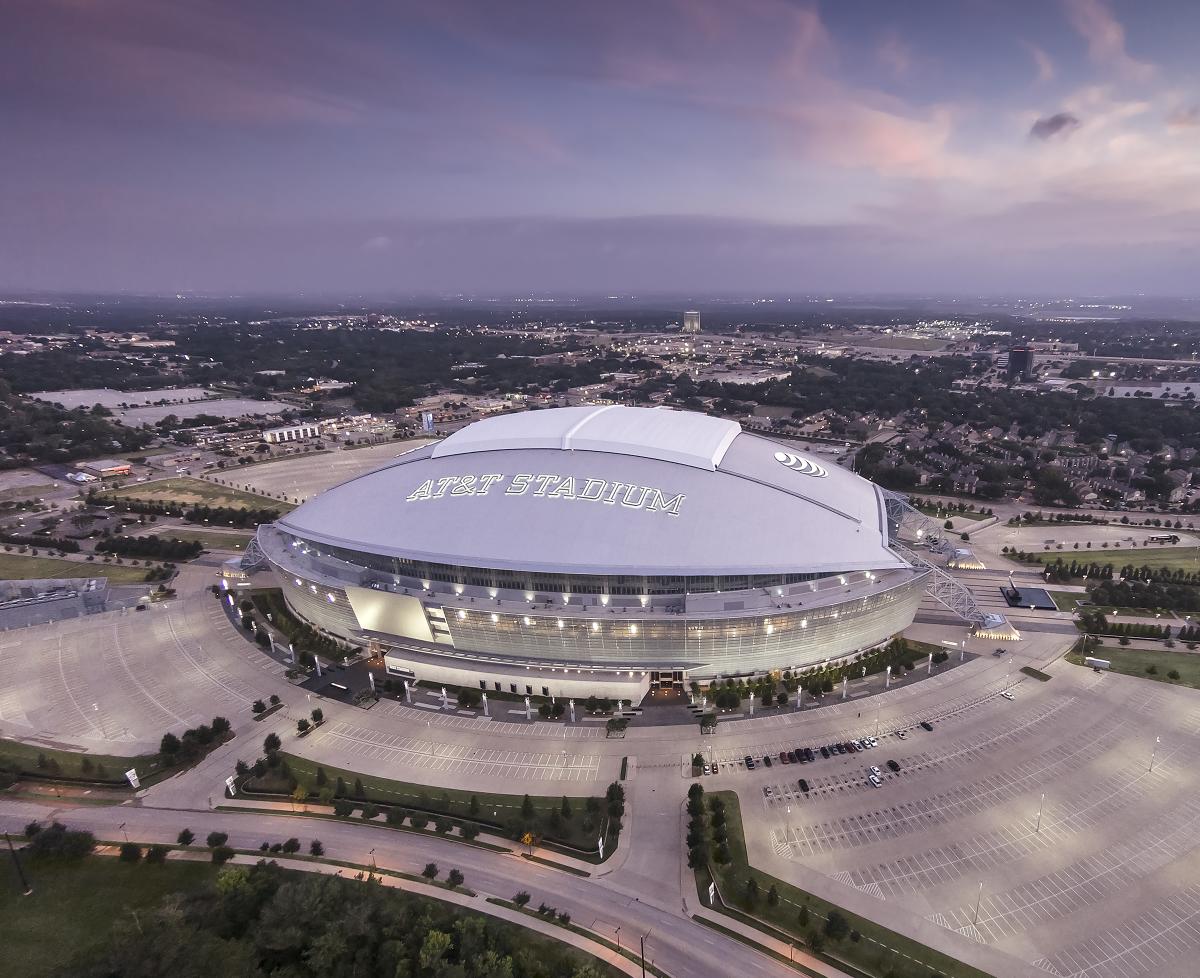 AT&T Stadium
So get ready to spend your time cheering on your team alongside your fellow sports fans — we've got all the details of your weekend itinerary below.
Pre-Game
Start game day at one of the many sports bars near AT&T Stadium. Stop by Division Brewing for one of its famous and refreshing light ales, dark porters, or stouts to whet your appetite. With over 20 years of brewing experience and a passion for creating unique flavors, Division Brewing is a must on game day.
From Division, it's just a short Uber ride to both the football stadium and the Texas Rangers' Globe Life Field, where a day of top-level pro sports and great eats awaits.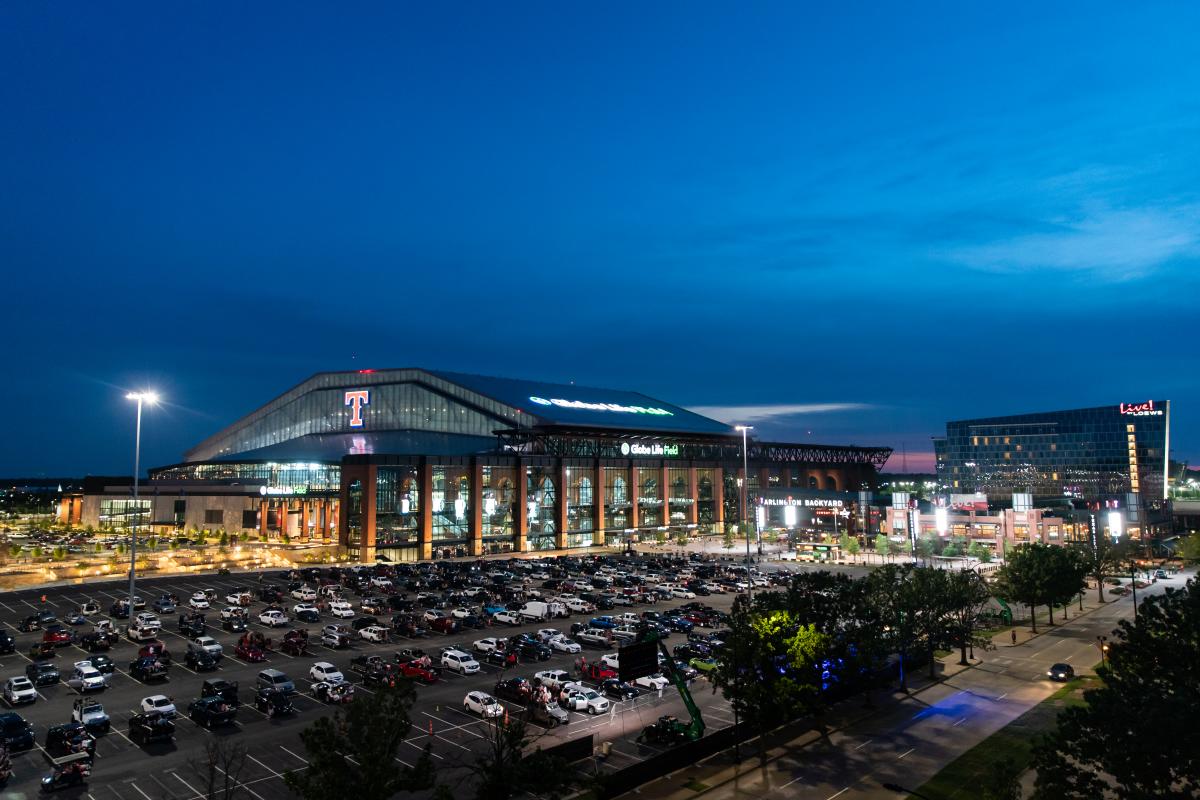 Globe Life Field
Be sure to load up on all of the fantastic grub found at both AT&T Stadium and Globe Life Field. Each stadium features some next-level sports fare, from reinvented hot dog creations and loaded nachos to ice-cold beer.
Post-Game
Home runs or touchdowns, the party definitely doesn't stop at the end of the game. With so many places to grab a drink after rooting for your favorite Texas team, it's easy to get overwhelmed.
One of our favorite spots is Miller Tavern & Beer Garden, where you can fill up on elevated gastro pub grub, like jalapeno corn fritters and Cherry Glazed Bourbon Bacon, and wash it all down with refreshing cold beer.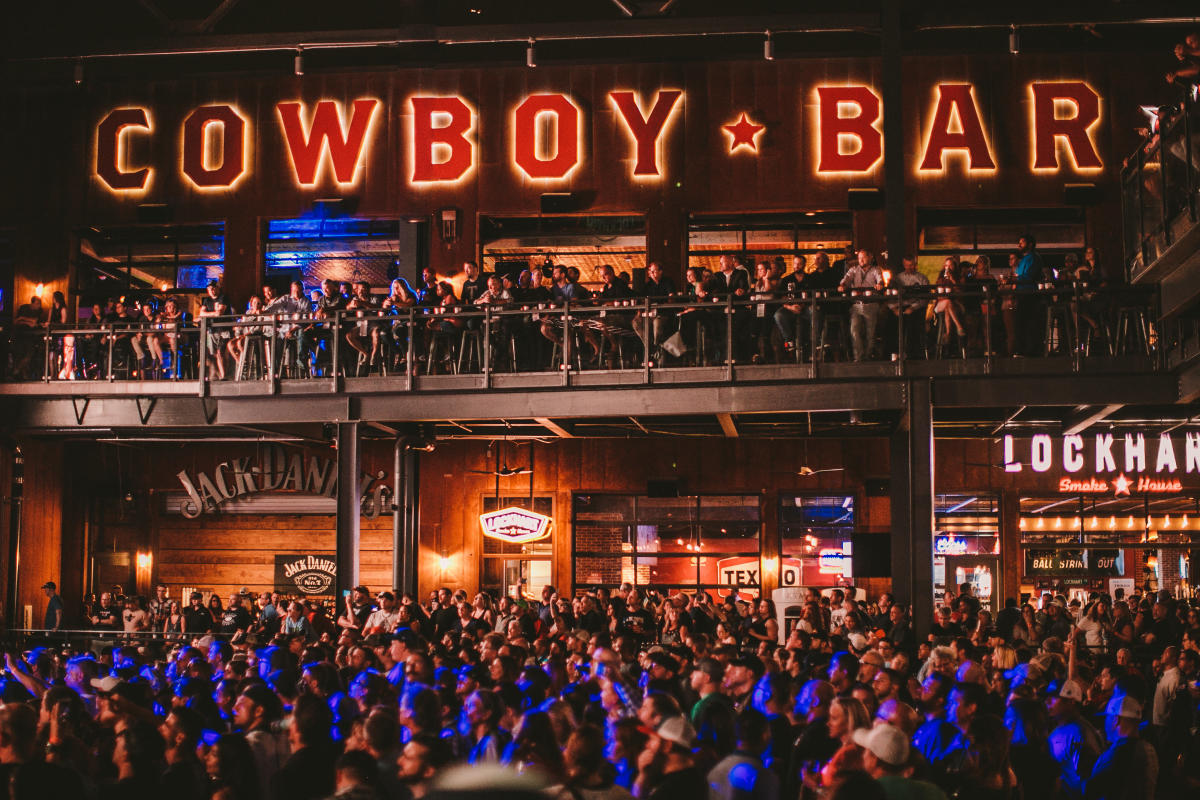 PBR Texas
Also within walking distance of the Rangers ballfield is PBR Texas, an authentic country experience with Texas-sized entertainment, including two mechanical bulls (so you can compete with your friends).
If you're in the mood for a slice instead, head to Pudge's Pizza, named for famed former Ranger Iván "Pudge" Rodríguez. With a family-friendly environment and a delicious range of pizza options, including everything from classic pepperoni to special ancho-spiced chicken with a chipotle honey glaze, eating here is always a grand slam.
And if you're looking to find fellow Rangers fans, head over to Sports & Social, the ultimate fan clubhouse. With two stories full of Rangers memorabilia, Sports & Social is also equipped with skeeball, table tennis, shuffleboard, air hockey, and old-school arcade games to engage in some sports of your own. After you work up an appetite, dig into the delicious spinach artichoke dip or crispy and juicy buttermilk chicken strips.
Hotels
After all the tailgating, cheering, and celebrating, you'll need a comfy place to tuck into at night. You'll also want a spot close to the action so you can spend gameday at the stadium, not in your car. Luckily, there are a lot of fantastic hotels near AT&T Stadium and Globe Life Field, where you can rest up before and after game day.
Experience the best in genuine Texas hospitality at Live! By Loews where you can toss a few back at the beautiful terrace bar. You can also take a dip in the pool while enjoying your favorite cocktail at the SOAK Bar, which features a variety of local and imported beers, wine, and cocktails. With outdoor lounges and shareable plates, the stunning terrace poolside is a fabulous place to relax with your crew after all the fun of game day.
Sometimes after a rowdy day at the game, you just need a good soak. Look no further than Sheraton Arlington Hotel. Conveniently located near the ballpark, Sheraton Arlington features an outdoor pool and hot tub surrounded by beautiful waterfalls and lagoons. And if that isn't enough, the Parkside Bar will serve you up some delicious signature cocktails so you can take a load off.
At the end of the day, what's more important than a super plush, comfy bed? Find it at the Courtyard by Marriott Arlington/Entertainment District. With premium movie channels, decadent beds, and fluffed-just-right pillows, Courtyard has the secret to a great night's sleep. And if you're still a little peckish — after all, you did burn a lot of calories during that 7th inning stretch — the in-hotel restaurant, Bistro, has you covered with a variety of dinner and cocktail options. A tasty dinner, a strong cocktail, and a luxurious bed — the perfect ending to an ideal game-filled day.
More things to do as a Sport Fan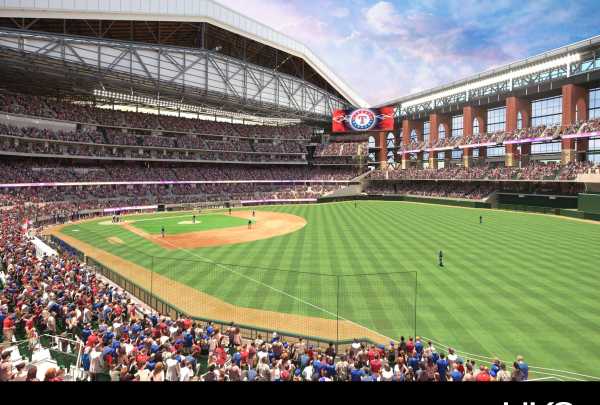 This blog was updated on 9/24/2020. The amazing Globe Life Field is open, thus ushering in an exciting new era for Texas Rangers Baseball in Arlington. Whenever I'm thumbing through the pictures in my mental scrapbook of time spent in...
Read More

>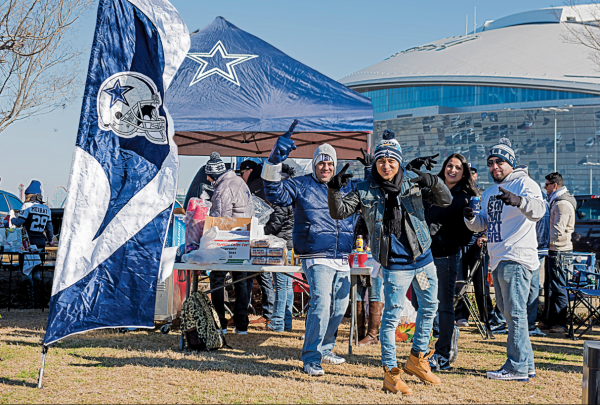 There's no better time than football season in Texas, and every good football game starts with a good tailgate. Here's some tailgating tips and tricks for all you rookie and veteran tailgaters! ONE: Be there or be square Most lots open...
Read More

>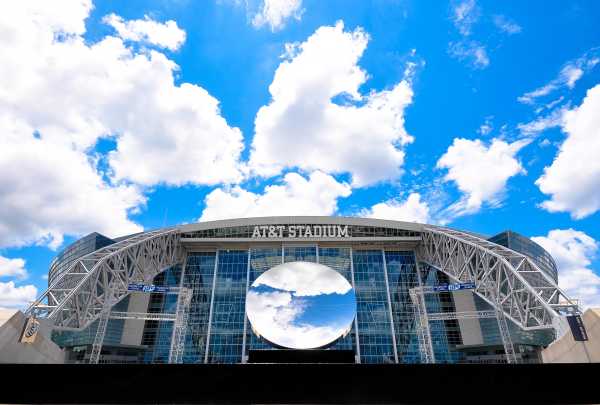 Everything is bigger – and better – in Texas. AT&T Stadium is no exception. Here's absolutely everything you need to know before you head over to AT&T Stadium. 1. Easy Peasy Parking You're in a World of Wonderful!...
Read More

>