Arlington Nightlife
With all the remarkable things to do in Arlington it's no surprise that when that Texas sun finally goes down, visitors can unwind with a good time. There is an ever-expanding list of amazing spots in Arlington to have fun in, and they all have something special to offer. Grab a drink, a bite, and experience Arlington's night scene!
Texas Live!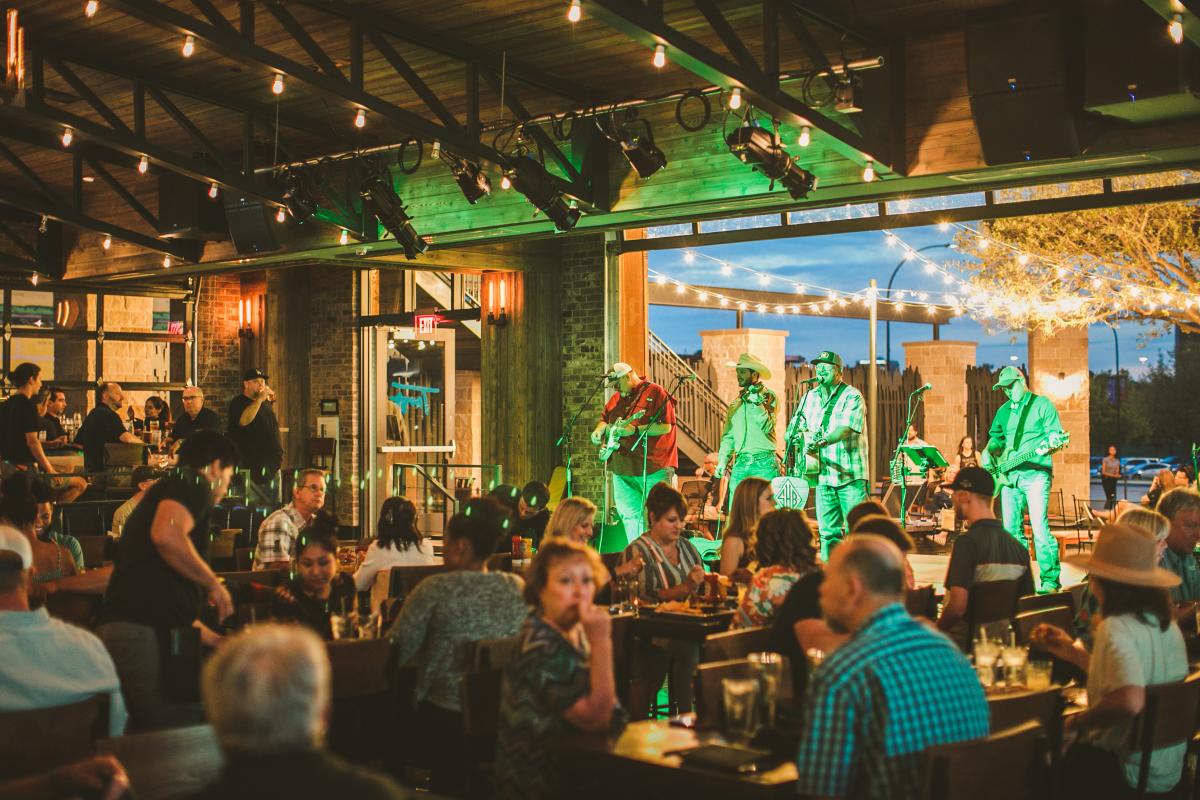 Texas Live!, the expansive entertainment complex right next door to both AT&T Stadium and Globe Life Field, is one of our favorite places to cut loose. With an authentic cowboy bar where you can do some bull-riding, PBR Texas, and an EDM club on Saturdays, The Drop, nights at Texas Live! are on a new level of awesome.
Dubbed as the "ultimate party sports bar", Rangers Republic is another Texas Live! establishment where you can let your hair down. This place rages: dancing to DJs spinning your favorite hits on the weekend, top-shelf drinks, and games like dizzy bat and bar pong make this the ultimate Arlington nightlife destination.
Bars & Breweries
Like salt and pepper, bacon and eggs, or Bonnie and Clyde, Texas and ice-cold beer just belong together.
For a truly local experience, try Pearl's Cherokee Lounge, a delightfully homely, wood-paneled dive bar where you can tuck into cold beers, shoot pool, throw some darts, and listen to live music.  
 
If you're on the hunt for sports bars to catch the Cowboys or Rangers game, head to Sports & Social, a hopping sports bar serving hearty pub grub, bar games, beer, and cocktails.
For a more tropical escape, get to 4 Kahunas Tiki Lounge. Come relax to the sounds of surf music at this "island getaway" in the heart of Arlington — sip carefully-crafted cocktails made with fresh-squeezed fruit juices, top-shelf rums and other spirits, and beautiful garnishes.
If nothing sounds better to you than a frothy glass of Guinness, try out J Gilligan's Bar & Grill, a proper Irish pub with tasty bar fare, live music, and a shuttle to nearby AT&T Stadium if you're going to the game.
Of course, if you're a beer connoisseur— the hops and wort, the sours and IPAs — Arlington has a few excellent craft beer joints and breweries for you.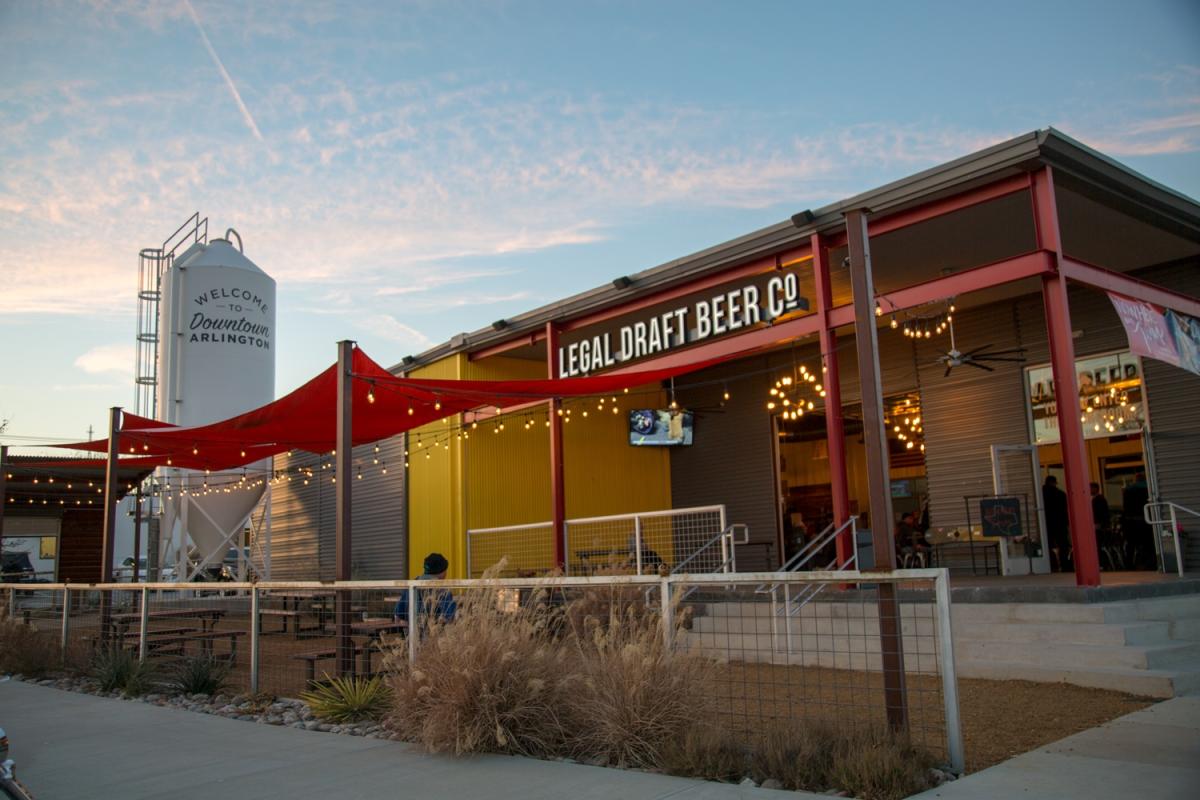 Legal Draft Beer Co.
Legal Draft Beer Co., one of Arlington's first breweries, creates a whole suite of amazing — and law-themed—beer options, from the Chief Justice Stout to the Smash & Grab IPA. Grab a growler to-go, or hang out in the spacious taproom.
Sit down to a flight of local beers at On Tap, one of Arlington's premier craft beer locations. With over 50 rotating taps serving up craft beer, wine, cider, mead, cold brew coffee, kombucha, and root beer, On Tap never serves the same beer—every time you go in, there will be something new.
Late-Night Bites
We've all been there. You're out late with friends, you get hungry, and there's no place open to grab a bite! Lucky for you, there are lots of great eats open late in Arlington. One place that has something for everyone is Lazy Dog Restaurant and Bar. Their menu ranges from a delicious Thai salad to hand-breaded chicken nuggets with Cajun spices.
If tacos are more your late-night craving, head to Fuzzy's Taco Shop and kick things off with their delicious queso with chorizo and fire-roasted salsa. And then to the main course — the reason you came in — a very loaded, very good taco. Choose from shredded beef, spicy pork, or grilled fish. Your tastebuds will thank you.
But if only a giant, mouthwatering burger will do, try out Dog Haus Biergarten. The Ringer, with smoked bacon and onion rings, is the perfect complement to any of the extensive beers on tap. But the Hangover, with smoked bacon, chili, and a fried egg, maybe just the thing you need after the night you're going to have.