Dallas Cowboys
Football isn't just a sport in Arlington—it's a way of life. Tailgating might as well be a state pastime, the fans are louder and the BBQ tastier. Everything is bigger in Texas, and that goes for football, too. AT&T Stadium, home to the NFL's Dallas Cowboys, is so big the Statue of Liberty can fit with room to spare! The Dallas Cowboys aren't just an NFL team that happens to play in Arlington, they're America's team.
Five Super Bowl championships. Ten league championships. Twenty-two Hall of Famers.
In fact, this legendary team has included some of the best players the sport has ever seen, including Troy Aikman, Emmitt Smith, Tony Dorsett, and Michael Irvin. The team's nickname says it all, they really are America's team.
The Cowboys have called Arlington home since 2009 and whether you're a football fan or not, no trip to Arlington is complete without them. Whether you catch a game at AT&T Stadium, tailgate outside, or simply take a tour of the venue, there are plenty of Cowboys' activities to enjoy for the whole family.
AT&T Stadium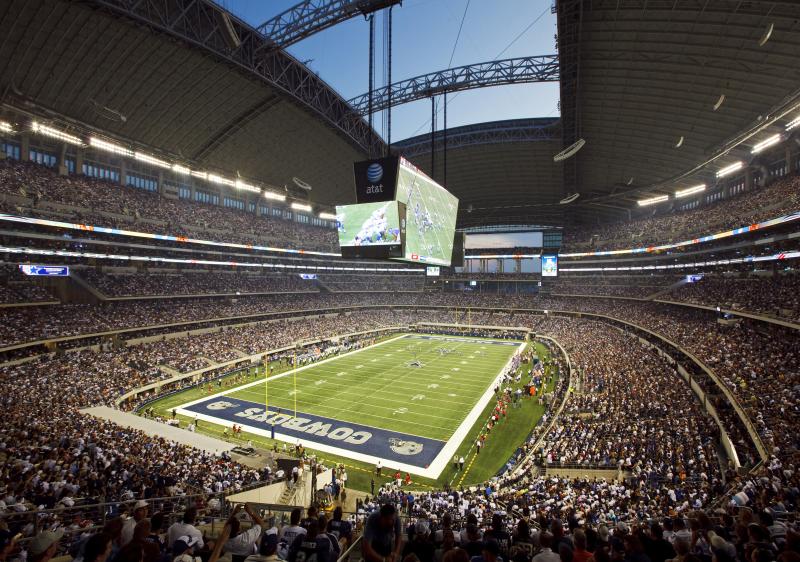 The Cowboys play at Arlington's palatial AT&T Stadium, formerly known as Cowboys Stadium. A fan favorite, the stadium has plenty of Texas-sized attributes. Not only is it the largest domed stadium in the country, but the high-definition screen hanging above the 50-yard line is also one of the world's largest.
The stadium is an experience itself. It's equipped with leading-edge technology, like a 5G network that allows fans to engage with mobile games, interactive touchdown dances with players, and game statistics. And no matter how you're engaging while you're there, there isn't a bad seat in the house.
AT&T Stadium Tours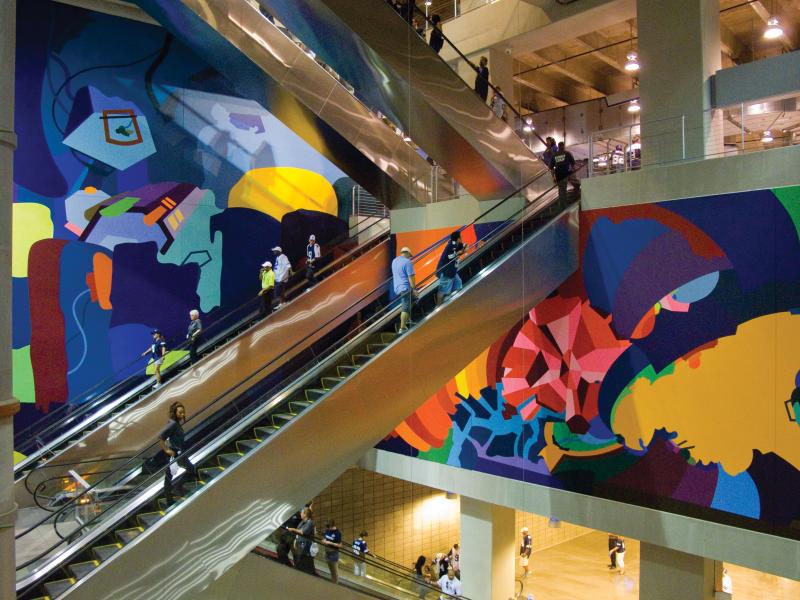 The Dallas Cowboys organization offers tours of AT&T Stadium in partnership with the professional sports ticketing group, SeatGeek.
You can choose from an array of tour options, including educational tours for students and self-guided tours, which are typically available Friday through Sunday and after all home games. VIP guided tours, ideal for small groups, are led by knowledgeable tour guides who will take you behind the scenes.
It may come as a surprise, but the Dallas Cowboys franchise owns a very impressive, museum-quality art collection, some of which is on display at AT&T Stadium. Book an art tour to get a closer look.
Getting Dallas Cowboys Tickets
Getting tickets to Dallas Cowboys games on Seatgeek, is a pretty straightforward affair, whether you're looking for single-game tickets or season tickets. Get tickets for a single game in assigned seating areas or general admission tickets for the "Standing Room Only" (SRO) areas, located in both end zones.
If you're looking to impress your family, friends, customers, or colleagues, you may want to opt for a more plush experience. Look into the stadium's suite rentals. An AT&T Stadium luxury suite offers luxurious surroundings with an unparalleled view of the game. Suites feature luxury details, like marble floors, and, of course, your very own restroom.
More Dallas Cowboys Action
Die-hard Cowboys fans will want to pay a visit to Stoney's Dallas Cowboys Museum. One man's passion for the team has turned into an unofficial museum based out of his home, chock full of memorabilia in every room. It's a hidden gem in Arlington that fellow fanatics will appreciate.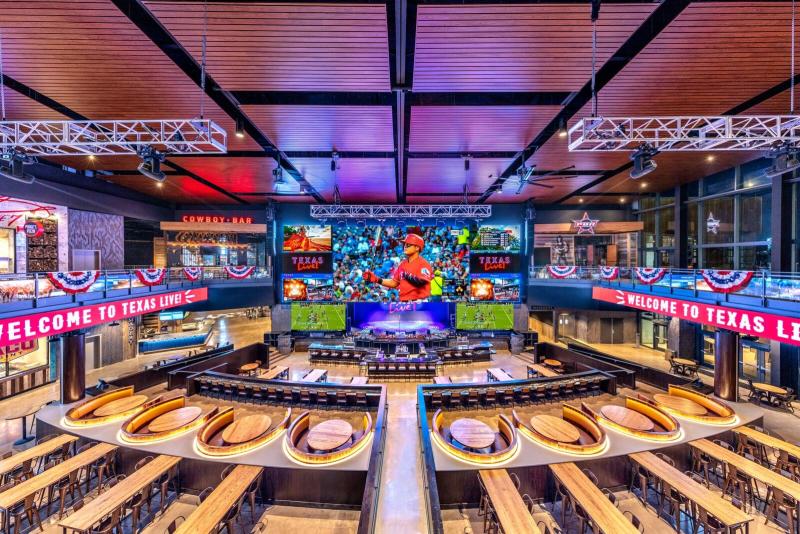 You can also make the most of Dallas Cowboys games with tailgating at AT&T Stadium, or by heading to Texas Live! to watch games at Live! Arena featuring a 100-foot LED HD television. Conveniently situated right next to AT&T Stadium, Texas Live! also features Troy's, Cowboys Hall of Famer Troy Aikman's very own restaurant with a menu of his personal favorites and regular live music.