In honor of the upcoming National Donut Day, we've done the leg (and stomach) work for you and compiled a list of must-eat donut shops in Arlington. If you're hankering for a breakfast pick-me-up or an early morning sugar rush, these six stores (in no particular order) are a must try for you and your family!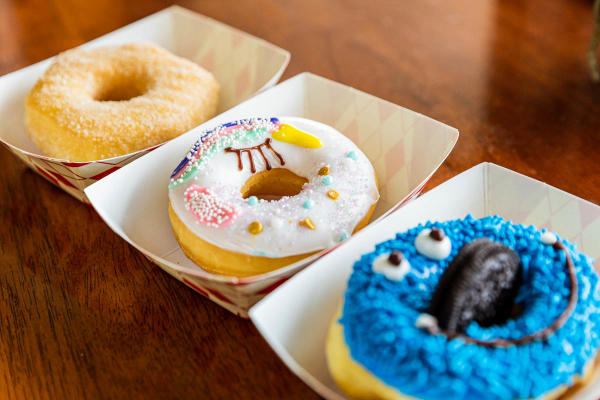 The Comic Sans font of the sign out front is a quick indicator of what to expect inside. This shop can be found in Southwest Arlington above I-20  Pilaski's Donuts easily had the best decorated donuts in town for kids. They also offer custom donuts for events. Just look at this unicorn or swan donut – either way it was elegant and on point! (We chose not to put the unicorn swan in a box to let you decide what it should be.)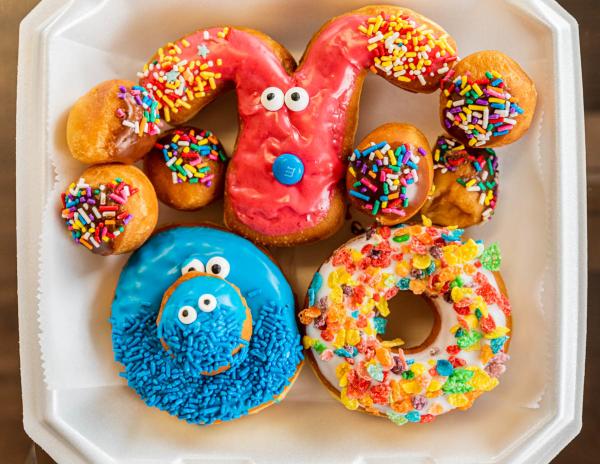 Keep a close eye out for what comes out of the Oh! Donuts kitchen – because they're certainly watching you! We love the cute factor that their donuts exude – they are also the only shop with donut holes that have sprinkles on them! If you're in East Arlington, definitely make a pit stop to pick up a handful of delightful donuts.
A true Arlington staple, residents who stop by for their daily morning fix know where it's at! Serving Central and Downtown Arlington, they are constantly churning out hot and fresh glazed donuts for customers – it's worth the wait!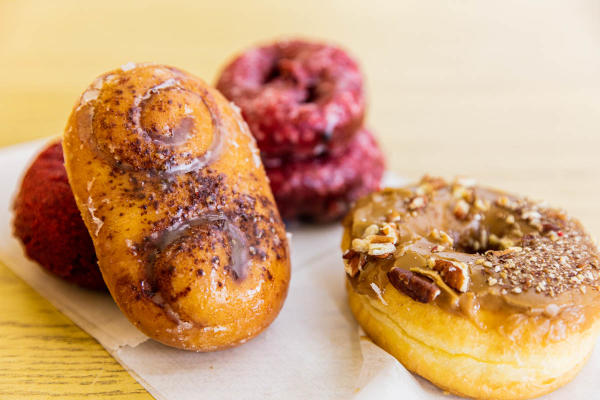 This shop has the best maple glazed donut encrusted with smashed pecans in all of Arlington. Mostly because it was that good and they are the only one with this particular combination. Make sure to bring a wet wipe with you – these donuts will make a mess of your fingers!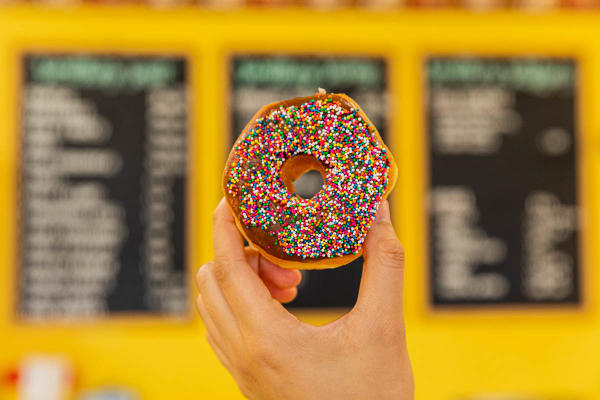 Servicing West Arlington by Lake Arlington, Star Donuts provides polite service with your sugar fix! We recommend getting there early to ensure you get your pick of all they have to offer. We also noticed that their apple fritters were flying out of the display cases faster than they could replenish them. Hint, hint, wink, wink, nudge, nudge!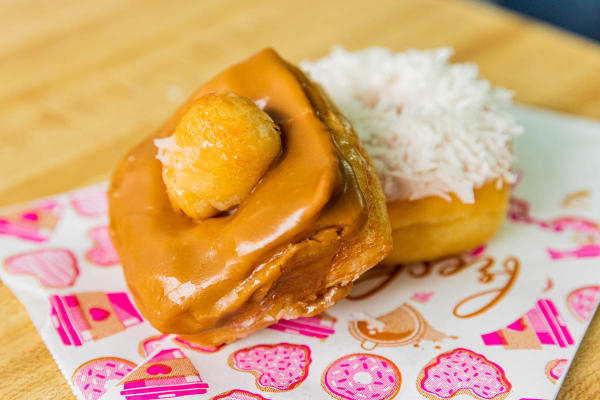 Serving North Arlington above I-30, expect delicious donuts served with a friendly smile! Parking is right in front of the store and it's a quick pop in and out for your morning needs. DV's also offer free coffee to all their customers. Masks are needed for entry –  no shirt, no shoes, no mask, no service!
Happy National Donut Day! Don't forget that every day can be donut day – hot girl summer who?