Last week we trekked over to the Cholula Porch at Globe Life Park in Arlington for a little sneak peek on what new food is coming to Globe Life Park for the 2016 season.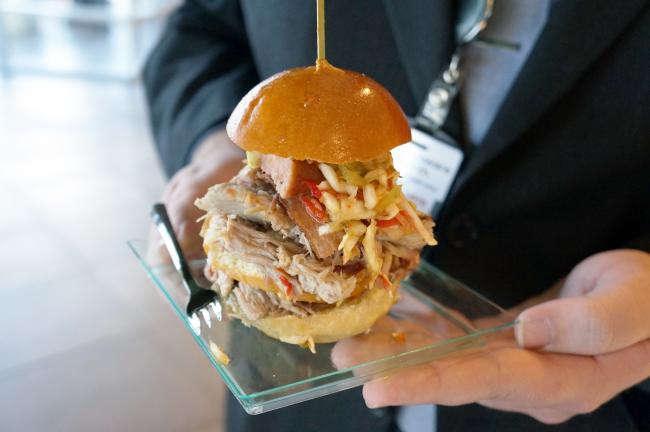 What is it?: A deliciously sweet Hawaiian roll layered with at least five kinds of pork: pulled pork, thick cut Danish bacon, a split sausage, prosciutto and thick sliced ham – all covered in some sweet Sweet Baby Ray's BBQ sauce. They even top this mammoth off with coleslaw and pork rinds.
Price: $27
Where you can find it: 557 Smokehouse in section 49
The verdict: This was too much for me, but would probably be just enough for the daredevils in your group. Even the sample size on this one was HUGE!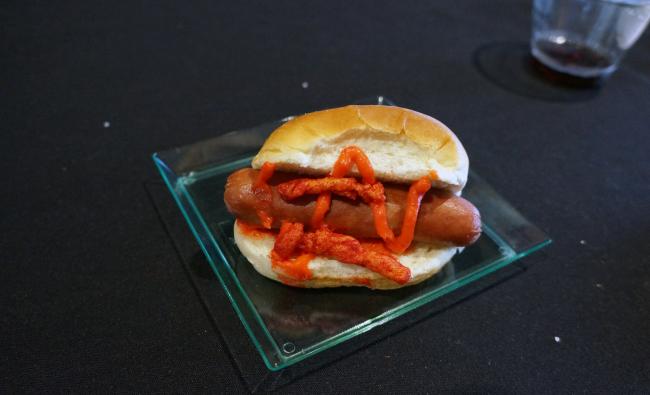 Flamin' Hot Cheetos Dog
*Delaware North, the official Rangers food service company's favorite*
What is it?: An all-beef hot dog topped with Flamin' Hot Cheetos-infused nacho cheese (*tongue out*) and sprinkled with, you guessed it, Flamin' Hot Cheetos.
Price: $10.50
Where you can find it: the American Dog stands in sections 22 and 48
The verdict: I wish I thought of this, so that way I could brag to my friends that I came up with it. It's a normal hot dog, which Globe Life does a pretty great job of anyway, but just kicked up a notch with ingenious use of my favorite chip. Plus, the nacho cheese infusion totally adds to the allure of this weenie. When I come to a game, I'm probably going to scope out this bad boy.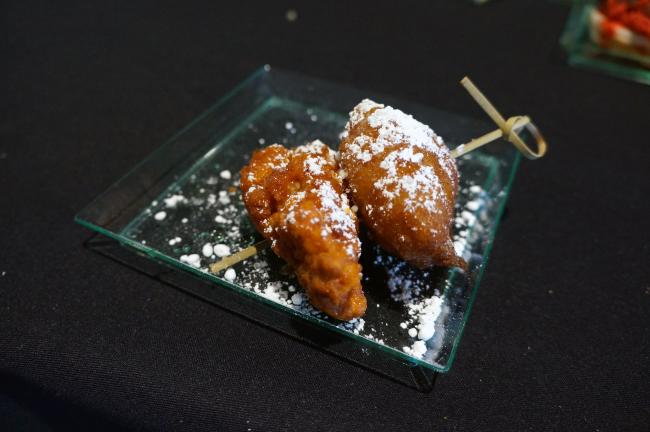 What is it?: A foot long skewer of fresh and house made donut holes and fried chicken drizzled to the T with sweet and slightly spicy buffalo honey sauce. Blissful.
Price: $12
Where you can find it: Flew the Coop in section 50
The verdict: This was probably tied with the hot Cheeto hot dog. The sauce is a slightly sweeter version of my favorite buffalo sauce and skewed to the heavens with donut holes, that remind me a lot of funnel cake. Plus, the powdered sugar served up the perfect little kick to make this sweet/savory skewer just work.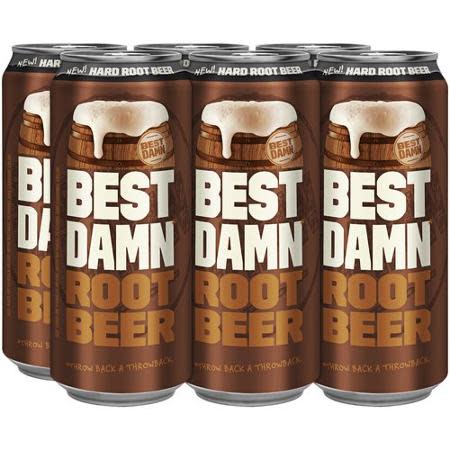 DRANK – Best Damn Root Beer
What is it?: Spiked root beer in a can. Coined as "an adult version of a childhood favorite."
Price: N/A
Where you can find it: N/A
The verdict: Reminds me of college. When I think of college though I think of a good time, so it's a good thing. It's along the lines of a Bud Light Limerita or a Four Loko, but with root beer. It's definitely sweet and easier to sip than a Limerita or Four Loko.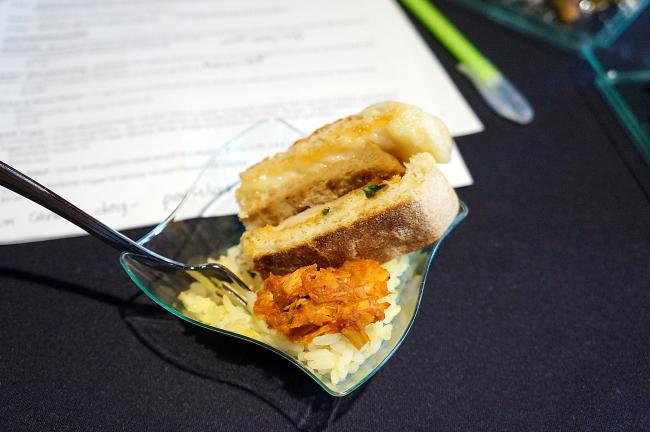 What is it?: A hot pressed panini, stuffed with turkey, a turkey patty, fresh spinach, provolone cheese and wait for it – Sriracha aioli. Served over a bed of rice with a pulled buffalo chicken topping.
Price: $16
Where you can find it: The Captain Morgan Club
The verdict: This was my second favorite behind the tie. This would be something I would, hands down, order if I was ridiculously hungry. This is a great meal even if you're mildly hungry, but I would want to eat the whole thing. Not only is it zesty and flavorful, but it feels like you're eating at a restaurant in the bleachers. In many aspects, you are.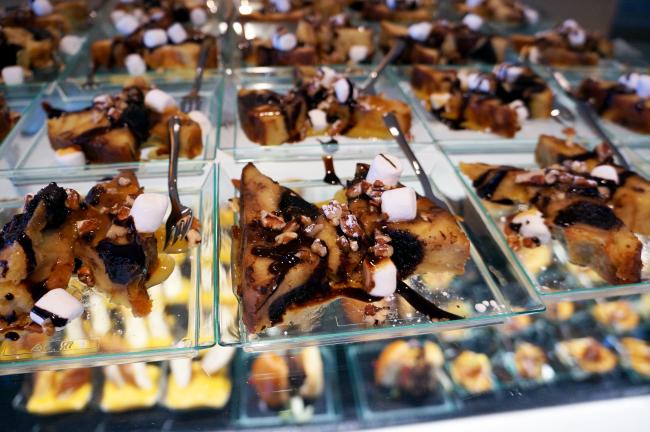 What is it?: Tossed sweet bread, custard, marshmallows (my favorite!) and pecans covered with a whiskey cream sauce and of course – CHOCOLATE!
Price: N/A
Where can you find it: Suites only
The verdict: They should really sell this with the ice cream at the concession stand. It's not fair to be suite only because it's so tasty. My opinion only counts on this because marshmallows are my favorite dessert, period. It gets a very enthusiastic thumbs up from me!