A steaming bowl of pho, gyro meat fresh off the grill, fluffy handmade pierogis… these are just a few TV-worthy treats you can find in Arlington. The city is filled with mom and pop restaurants loved by locals and sought after by visitors. The food is so mouthwatering, TV shows like Diners, Drive-Ins and Dives, Man vs. Food and The Daytripper have taken notice. We think Guy Fieri would agree – Arlington and Flavortown are one in the same. Be sure to add these spots to your foodie bucket list:
Check with restaurants for hours as things change.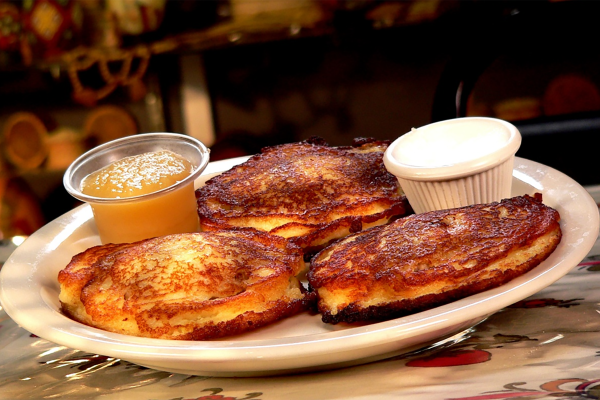 Handout image
Taste of Europe
(817) 275-5530
1901 W Pioneer Pkwy, Arlington, TX 76013
When you cross the doorway of Taste of Europe, you're instantly taken miles away from Texas and to a homey restaurant off the streets of Belarus. Russian nesting dolls line the displays and the smell of borscht floats through the air. The kolduny, pan fried potato pancakes stuffed with meat, have Guy Fieri's stamp of approval. After you eat, browse the shelves of amber jewelry and Russian merchandise, including nesting dolls that go down to the size of a pencil eraser.
The Original Chop House Burgers
(682) 213-2253
2502 Little Rd, Arlington, TX 76016
One juicy bite into their mouthwatering hamburgers and you're hooked. The Original Chop House Burgers are masters of all things burger. Guy even said the mixed patty of brisket and beef is "outstanding." If you like a little kick, try their Ten Pepper Burger. The fiery cheeseburger is packed with poblanos, jalapenos, habaneros and Tabasco just to name a few spicy additions…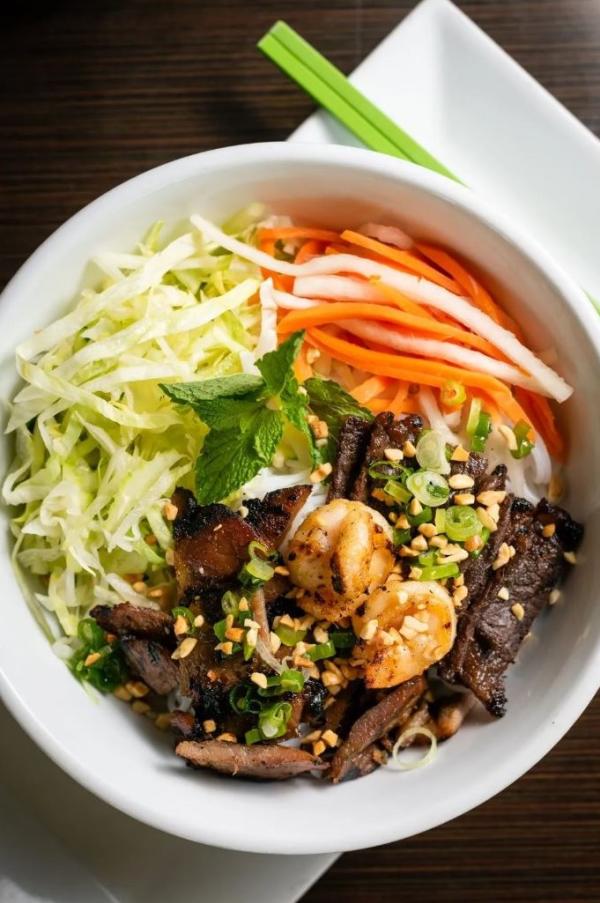 Image from Sprouts Springroll and Pho website.
Sprouts Springroll and Pho
(817) 860-7655
780 E Road to Six Flags St Suite 2, Arlington, TX 76011
On Man vs. Food, Adam Richman took on the Super Pho challenge at Sprouts Springroll and Pho. The goal: finish off 5 pounds of pho in 30 minutes or less. No worries, the family owned restaurant has plenty of options for regular meals. They have staples like rice vermicelli and normal-sized pho. The torpedo shrimp and boba tea are a must, too.
Jamaica Gates
(817) 795-2600
1020 W Arkansas Ln, Arlington, TX 76013
If you're missing the beach, head over to Jamaica Gates for authentic Caribbean cuisine. Find classics like jerk chicken and their savory stewed and friend whole red snapper. For the adventurous eaters, give their slow cooked curry goat or oxtail a try. Guy loved the "delicious heat" in the curry goat. They even have live music on the weekends for good food and "positive vibes Jamaican style."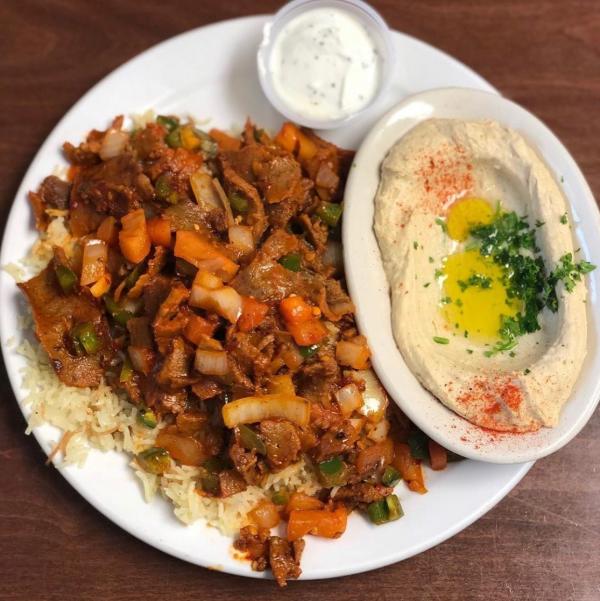 Image from Prince Lebanese Facebook page.
Prince Lebanese Grill
(817) 469-1811
502 W Randol Mill Rd, Arlington, TX 76011
Prince Lebanese is a must stop for Mediterranean food lovers. They have staples like falafel, hummus and tabbouleh (quite possibly the trinity of Lebanese appetizers). If you wan to switch it up, try their Thyme Pie, a Middle Eastern "breakfast pizza" with a fresh za'atar, a spice blend pesto on warm pita. This family run restaurant treats their customers like family, and is a sure to become your next regular spot.
J Gilligan's Bar & Grill
(817) 274-8561
400 E Abram St, Arlington, TX 76010
Home of the Irish Nachos, homestyle cut potatoes piled high with melty cheese, bacon, fresh jalapenos, onions and tomatoes, J Gilligan's is a noteworthy stop in Arlington. The Daytripper and Diners Drive-ins and Dines paid a visit to this 40-year-long favorite. Founded by UTA grads, the Irish-inspired Texas pub is a favorite among visitors, locals and students.