We're in the home stretch of 2020 and nothing sounds better than getting out of our houses to indulge in a little retail therapy, self care and entertainment to celebrate –  with health and wellness in mind of course.
Whether you're in the mood for family fun, sweet treats, holiday gifts or looking to splurge on that massage you've been dreaming of, look to these 7 small businesses in Arlington to treat yourself to a good time and #ShopLocal!
Photo courtesy of Lone Star Axe Throwing on Facebook
Located in Downtown Arlington, Lone Star Axe Throwing is a Texas-themed saloon offering an axe throwing experience that's perfect for gathering with small groups of family and friends for a night out. They offer a beer and wine bar, axe throwing, classic arcade games, shuffleboard and more while practicing social distancing. The best part? No prior experience is required! Book your axe throwing package online or walk in during regular business hours.
Local Tip: Keep the fun going or make a full night of it, order food from Cartel Taco next door and they will deliver it to your table inside Lone Star Axe Throwing through the "secret hallway".
Address: E. Division St, Suite 120 Arlington, Texas 76011
Phones: (682) 256-9237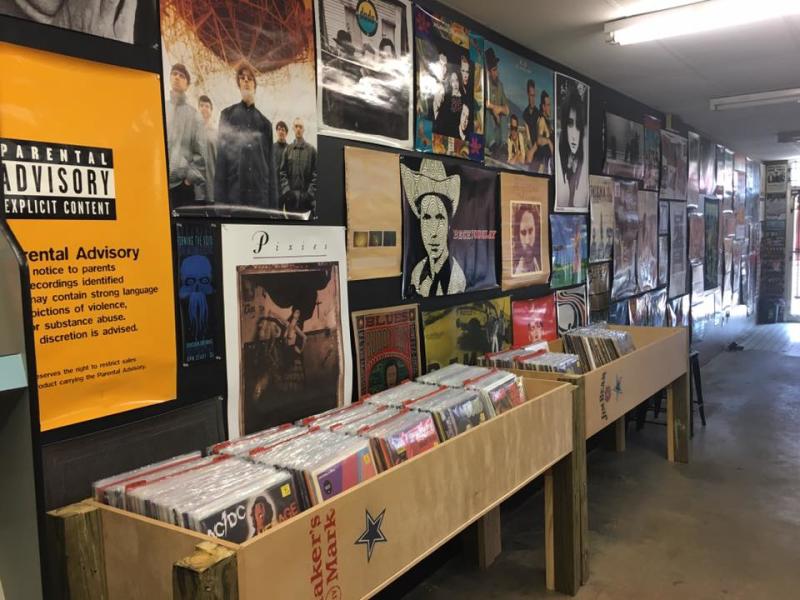 Photo courtesy of Growl Records on Facebook
For all my nostalgic analog music lovers out there, Growl Records is the place for you! Treat yourself to an album or two by shopping their wide selection of new and used vinyl records or check out their Facebook page for a list of monthly live music events to attend. Conveniently located next to Division Brewing, they encourage guests to grab a beer and come hang during live shows!
Local Tip: When getting your beer from Division Brewing check out the food trucks so you can keep enjoying the show while getting your grub on! 
Address: 509 E. Abram St Arlington, TX 76010
Phone: (682) 367-4785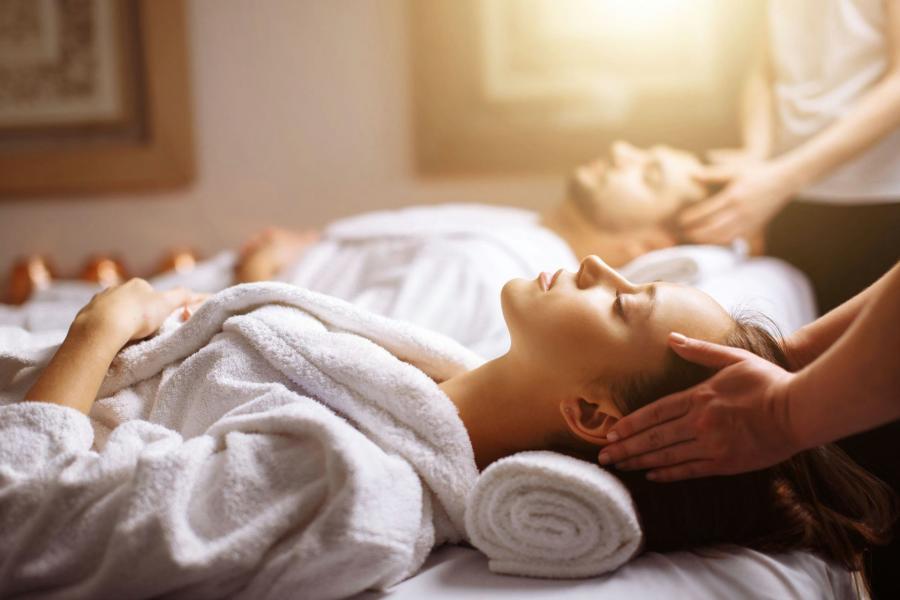 Photo courtesy of The Sanford House Inn & Spa on Facebook
Nothing says self-care like a relaxing spa day to unwind and let the world melt away for a few hours. Treat yourself to a full body massage, facial, manicure or all three in the tranquil environment at the Sanford Spa & Salon to refresh your mind and rejuvenate your body. Pick from a long list of spa and salon services and call to schedule an appointment or book a spa package online. You deserve some "me" time!
Local Tip: Make it a staycation! The Sanford House Inn & Spa is a boutique hotel in the heart of historic Downtown Arlington featuring 12 elegant rooms, on-site fine dining at Restaurant506, and a full-service spa and salon. Reserve a room to revel in a full day of pampering!
Address: 506 N Center St, Arlington, TX 76011
Phone: (817) 861-2129
Photo courtesy of Gold Pops Scratch Ice Cream on Facebook
Home of Texas' first "Fried Ice Cream on a Stick," Gold Pops serves up fresh frozen fruit pops that are a must try for anyone with a sweet tooth! They pride themselves on their fresh-never-frozen hand-picked fruit ingredients and provide a wide array of homemade ice cream flavors ranging from red velvet cake fried ice-cream to lychee honeydew sorbet. Mmmm! Walk in during regular business hours or call in and order to-go pops for easy curbside pickup!
Local Tip: Check out their Instagram and Facebook. You will be inspired by the popsicle photography and also see their latest seasonal creations!
Address: 430 E Lamar Blvd Suite 106, Arlington, TX 76011
Phone: (817) 659-7359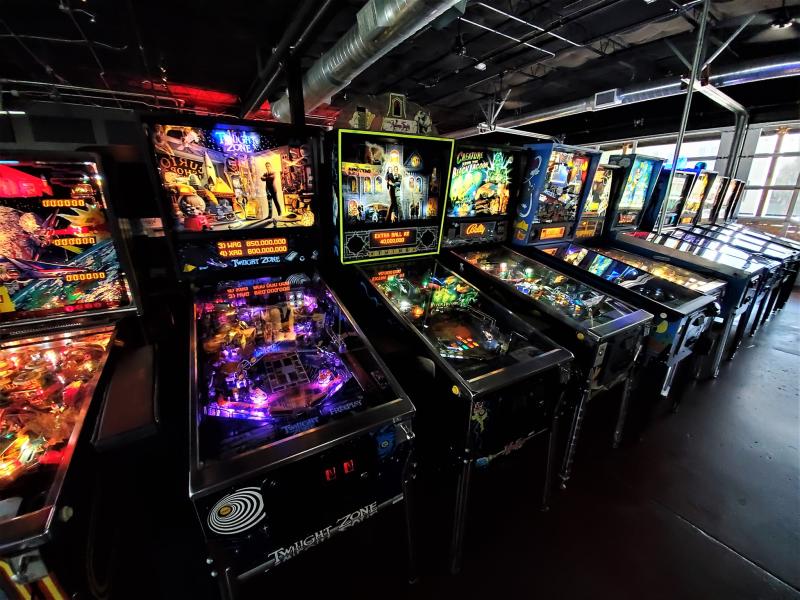 Photo courtesy of Free Play Arlington on Facebook
If you're looking to trade your game night in for a game night out, look no further than Free Play Arlington! This family-friendly facility serves up a variety of good eats, a full service bar and boasts over 130 retro arcade games and pin-ball machines right at your fingertips – all while following current CDC guidelines. Purchase your tickets online with contactless admission and get your game on!
Local Tip: Free Play changes out their games often, if you want to know if they have your favorite, call ahead to see what's currently on deck!
Address: 400 E. South St, Arlington, TX 76010
Phone: (682) 302-1178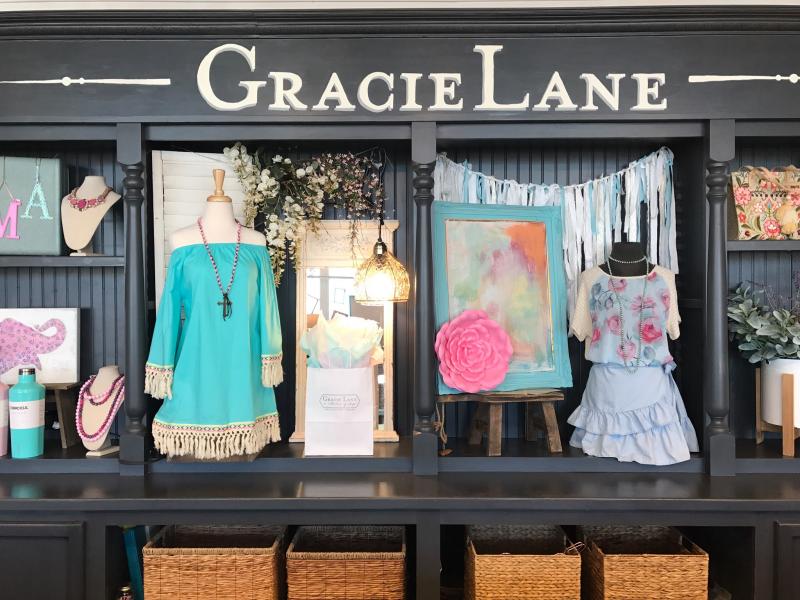 Photo courtesy of Gracie Lane on Facebook
If you've been longing to sift through aisles of cute clothes or have been racking your brain where to find the perfect gift, Gracie Lane has you covered! With tons of local boutiques all in one place, the shop features a wide variety of home décor, jewelry, gifts, refurbished furniture and more! Check out their list of featured boutiques online and keep up with the shop's new products and events on Facebook.
Local Tip: Visiting with family or folks who may not be the marathon shopper you are? Gracie Lane offers a small "waiting room" with big screen tv and relaxing chairs, for those more interested in catching the game then catching the latest sale!
Address: 4720 S. Cooper St. Arlington, TX 76017
Phone: (817) 468-5263
Photo courtesy of The Man's Shop on Facebook
Located in Downtown Arlington, The Man's Shop specializes in men's fashion and is a great place to find unique gifts for the men in your life. The independent shop prides itself on their excellent customer service and features a wide variety of men's casual and athleisure clothing pieces along with formal attire and other accessories to fit any occasion. Treat yourself to some retail therapy by shopping their online catalog or visit in person during regular business hours.
Local Tip: Check them out on Facebook. The Shop hosts events regularly including an annual car showcase!
Address: 100 S. West St, Arlington, Texas 76010
Phone: (817) 265-1116