"What do you want to eat?"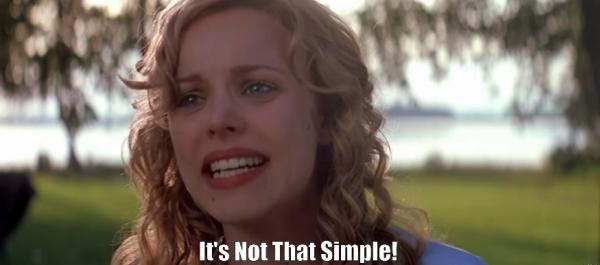 Which is why we aim to make it a bit easier for you! We first took a look last year at some of the most distinctive menu creations that the Arlington restaurant scene has to offer. Not surprisingly, you asked for more, foodies, so we've put together another culinary bucket list for you to work your way through, presented below for your consideration (in no particular order). Happy eating!
2 Piece Dinner/2 Hushpuppies (with Okra)
South Arlington
Even if you're more of a wing person, just break your own rules and get the catfish at TJ's!  If the breading-to-fish ratio is what heaven tastes like, the catfish at TJ's Catfish & Wings is a great example of heaven. Imagine: the catfish's flavor is the pilot and the okra is a perfectly fried copilot for its journey onto your taste buds. With rounded hushpuppies like grandma used to make, sweet corn bread style, this will hit the spot for those of you wanting some catfish OR wings that are sure to satisfy. We also suggest heading there for lunch, where you can get wings-and-catfish combos!
Crawfish
East Arlington
Fans of this BYOB counter-serve gem are bonkers about what some describe as the best crawfish this side of The Big Easy, as well as Bayou Cat's rainbow of flavored Big Shot sodas, a true "N'Orleans" treat. When the mudbugs aren't in season, try one of the overstuffed Po'Boy sandwiches or the Bayou Cat Combo Basket.
David's Barbecue
Beef Brisket
Central Arlington
Generations of Arlington families will likely agree with one Google reviewer's summarization of the Davids' experience: "The best damn barbecue, ever." See for yourself when you try some of David's famous beef brisket and barbecue sauce, paired with coleslaw, potato salad, fried okra, or onion rings. Oh, but don't ask for pork, or David will give you a look and then school you in what "real Texas BBQ" should be! ;)
Shrimp Diablo
South Arlington
These bacon-wrapped, jalapeno-stuffed treasures and the Create-Your-Own Quest, a bit of tableside guacamole, and a couple of top-shelf margaritas are the perfect way to start an evening on the patio at this Tex-Mex neighborhood favorite, especially when there's some live music on the agenda.
Fish Tacos, Sides, and Starters
Downtown Arlington
Overstuffed and laced with a signature "Comeback Dressing", the Fish's corn tortilla tacos come with your choice of fried catfish or tilapia and are served with borracho beans and rice. Pair with a Mexican Shrimp Cocktail or seafood gumbo starter—or a basket of homemade hushpuppies, fried pickles or beer battered onion rings, just to name a few options.
Mixed Hot Appetizer Plate
South Arlington
We're almost afraid to spread the word about Istanbul, one of Arlington's better-kept restaurant secrets,  because we don't want them to get busy and run out of this signature appetizer plate, featuring borek (cheese and meat-filled pastry), falafel and zucchini pancakes. It's a perfect precursor for Istanbul's equally famous Chicken Adana (served on skewers), vegetable casserole, or the Iskender Kebab.
Jamaica Gates Caribbean Cuisine
Rude Boy Jerk
Central Arlington
For the unschooled, "jerk" refers to food prepared with special Caribbean spice, and in addition to Rude Boy chicken or shrimp, you can also try the Jerk Chicken Nachos, Boston Jerk Pork or the Jerk Salad. Be sure and stop by on Saturday nights, when the menu also includes plenty of live (and lively) reggae music.
Prime Rib
Southeast Arlington
Hand carved, spice-rubbed, and served with a side of horseradish and red wine herb jus—that's pretty much all you need to know about The Keg's prime rib. Start with the Mushrooms Neptune (stuffed with crab and cream cheese) and pair with a twice-baked potato, followed by a Billy Miner Pie (mocha ice cream on a chocolate crust topped with hot fudge, caramel, and almonds.)
Los Pastores Green Sauce (Warning: Not for cowards.)
East Arlington
Don't be deceived by the innocent appearance of the cream-based green sauce at this delicious dive —it's packed with eye-watering spices and highly addictive. Try it on the side of the enchilada-and-tamale plate, the Huevos Montanados (eggs on a crispy corn tortilla with potatoes and beans), the Super Burrito, or a sizzling parrillada plate.
Pepperoni Pizza. (Or pretty much any kind of pizza.)
North Arlington, South Arlington
The menu is simple at this beloved Arlington pizzeria:  Just select a pie and add your toppings, and soon you'll be devouring some of the tastiest New York-styled pizza you can find outside of the Big Apple. Perfect for take-out at dinnertime, or stop by at lunch and enjoy a budget-friendly pizza and salad buffet.
Moni's Pasta and Pizza Restaurant
Tortellini Michelangelo
Northwest Arlington
A cheese-stuffed tortellini with onions, bacon, mushrooms, tomatoes and artichokes, served in a creamy sauce? Yes, please—unless we go for the baked cheese ravioli, the Chicken Rollatini (stuffed with cheese and basil, served with mushrooms in a cream sauce) or the Shrimp Fradiovola (shrimp in a spicy marinara sauce.) BYOB and prepare to stay a while. 
Philly Cheesesteak
Central Arlington
Devoted fans of this tiny hole-in-the-wall are particularly partial to the grill's Philly Cheesesteak —"the kind you can get in New York City"—as well as the burgers (try the Greek Burger), thick-cut fries, and snow cones. 
Late Night Special
Downtown Arlington
This just might be the best discount pizza special in town. Head to this charming campus favorite after dark for a hot, delicious, pick-your-three-topping pizza—and take your game to the next level when you pair with one of Old School's 30-plus ice-cold bottled or draft beers. Not a night owl? Stop by at lunch for the Everyday Special, which includes a personal pizza and a bevvie for mere pocket change.
Gyro
Northwest Arlington
The classic gyros (roasted meat pita sandwiches dressed with onions, tomatoes, and yogurt sauce) are definitely worth checking out at this cute little grill, as are the Mediterranean Meatballs, chicken potato salad sandwich, and baba ghanouj. 
Quiche
Downtown Arlington
You're sure to find something to love at this anti-corporate coffee shop and boutique, famous for its yummy homemade quiche and a wide selection of organic coffees, teas, chocolates and any number of out-of-the-ordinary treats and trinkets.
Snow Crab 
Arlington Entertainment District
Nothing beats the taste of fresh crab done right. If you love seafood, you definitely need to investigate The Shell Shack, where the snow crab comes in Cajun, garlic, lemon pepper, naked and "kitchen sink" flavors. Try it with some hand-cut fries, sausage or roasted corn (or all three.) And, for you non-seafood lovers, try the buffalo chicken sandwich. It is on point, even if it is served in a seafood place.
Spring Rolls
Arlington Entertainment District
Sprout's offers about a dozen different variations on the spring roll, including one with shrimp and pineapple sauce that's particularly tasty. Also worth checking out is the sesame beef vermicelli, the shaken beef with rice, or the famous (and crazy-huge) "Super Bowl" pho—that is, if you dare.
Chicken Tikka Masala
Northwest Arlington
This dish of roasted chicken cooked with tomatoes and a tangy sauce is a house favorite, but Tandoor is equally known for a robust lineup of delicious vegetarian dishes and one of the most popular lunch buffets in town. Truly, they have some of the best Naan bread, and when you sponge it up in that tzatziki sauce and Tikka Masala…mmmmm!
The Freshman 15
Downtown Arlington
This burger's topped with smashed fries, melted cheddar, bacon, and fried egg, and so worth the extra hour you'll have to log at the gym the week you try it. Pair with the fried green beans or the Treat Yo' Self (is that a national holiday, yet?) fries smothered in melted cheddar, jalapenos, and ranch dressing and follow up with a Fat Elvis custard shake (chocolate, peanut butter, banana, and bacon.) Okay, maybe you'll need a few more extra hours…
Pho
Central Arlington
Another campus favorite offering a veritable smorgasbord of Italian and Vietnamese temptations and a smattering of other culinary odds and ends thrown in—and they deliver!  Noteworthy menu items include Vietalia's beef or chicken pho (rice noodles in a savory broth), orange chicken sandwich, homemade egg rolls, and boba tea.
Umami Universe Claypot Rice (with Thai Tea)
South Arlington
This all-vegan Asian fusion restaurant is a must-do if you're feeling like something cruelty-free, nutritious and delicious. With many delicious options on the menu, our favorite must-try is the Umami Universe Claypot. Caution: HOT! So, if you haven't had a claypot before, it's a very hot clay pot that cooks everything inside of it. In this item, there's rice with tofu, vermicelli noodles, cilantro, garlic, mushrooms, and cabbage. The portion is pretty large, so this is perfect if you planned on saving half for later.  We would also try their various sandwiches and wraps—all vegan—or their spiralized zucchini "Righteous Pasta" dish if you're feeling like something cold, clean and nutritious. It is gooood.
Read more about must-try Arlington restaurant menu items
Find more Arlington restaurants
Find more cool things to do in Arlington