Whether you're making a day trip or having a staycation, we all need a break! Arlington has a whole world of wonderful for everyone – from families and couples to solo adventures. The attractions in Arlington are putting guests' health and wellness first, and cleanliness is one of the city's top priorities. As you plan your next day trip (don't forget your mask!), here are 8 spots to add to your list – PLUS, don't forget to save with our discount tickets:
Check with each venue and business for hours and health guidelines.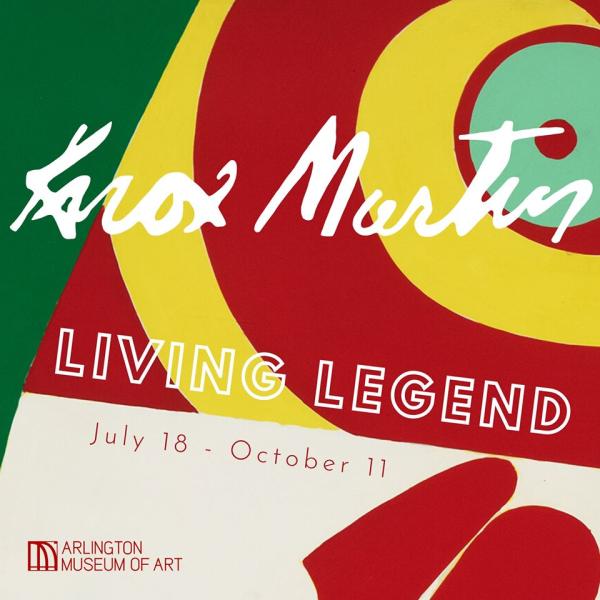 Image from Arlington Museum of Art Facebook page.
Arlington Museum of Art
(817) 275-4600
201 W Main St / Arlington, TX / 76010
Take in the bright colors and beautiful shapes at the Arlington Museum of Art's latest exhibit, Knox Martin: Living Legend. Check out a preview and hear about the artist here. These towering paintings will add a splash of color to your trip!
Buy your tickets in advance on the Arlington Museum of Art website.
Urban Union
500 E Front St / Arlington, TX / 76011
This part of Downtown Arlington just keeps growing! Filled with delicious eats and fun shops, this walkable area is the perfect place to enjoy the weather and try some new local spots. It doesn't matter if you're an artist at heart or just on Pinterest, Catalyst Creative and Board & Brush will take care of you. See your crafty ideas come to life in a small class or get a home kit for later.
From tacos and barbecue to sweets and sandwiches, you've got plenty of options here. Cartel Taco Bar, Hurtado Barbecue, Sugar Bee Sweets and Inspirations Catering will keep you full and happy. Whether you prefer your brew with caffeine or hops, Salter Bros. Coffee Roasters and Legal Draft Beer Co. have you covered. Go to Urban Union's Facebook page to see all the incredible small businesses you can visit.
Check with individual restaurants and businesses for hours.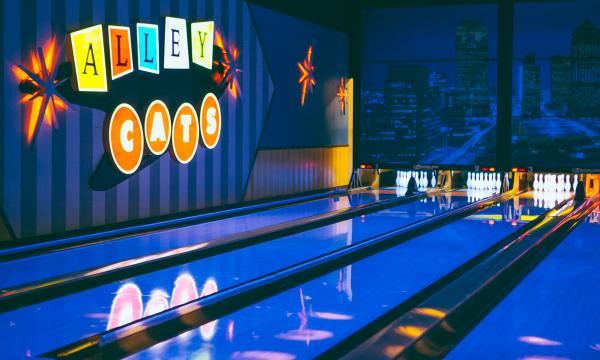 Alley Cats
(817) 784-2695
2008 W Pleasant Ridge Rd / Arlington, TX / 76015
Keep the good times rolling at Alley Cats Entertainment! This place has a little bit of everything, from bowling and putt-putt to batting cages and more. With indoor and outdoor options, you don't have to worry about the weather. If you need a snack break, they have a full menu and a bar so you don't miss a moment of fun.
Check Alley Cats Facebook page for updates.
Globe Life Field Tour
(817) 533-1972
734 Stadium Dr / Arlington, TX / 76011
Baseball… something about it just brings back childhood memories and that summer feeling. Get a look inside the brand new home of the Texas Rangers, Globe Life Field. Did we mention it has A/C? Please and thank you! Get an intimate and behind-the-scenes look at the stadium and see firsthand where our favorite MLB team plays.
Go to the Texas Rangers website to book a tour.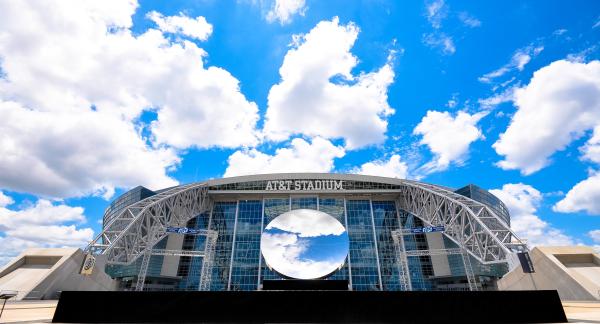 AT&T Stadium Tour
(817) 892-4000
1 AT&T Way / Arlington, TX / 76011
Football is more than just a sport, it's a mentality! If you can't wait until the NFL season starts, take a tour of AT&T Stadium. Get an insider look and see the Cowboys players and cheerleaders' locker rooms. Plus, you can practice your endzone dance while you're on the field! 
Visit the AT&T Stadium website for tour options.
Hurricane Harbor
(817) 640-8900
1800 E Lamar Blvd / Arlington, TX / 76006
Summer is almost gone (but the heat is still here)! Squeeze in a trip to Hurricane Harbor and spend the day floating down the lazy river or dare to take a dive down one of the slides. Be sure to plan ahead and make your reservations online.
You can find their hours here and opening guidelines here.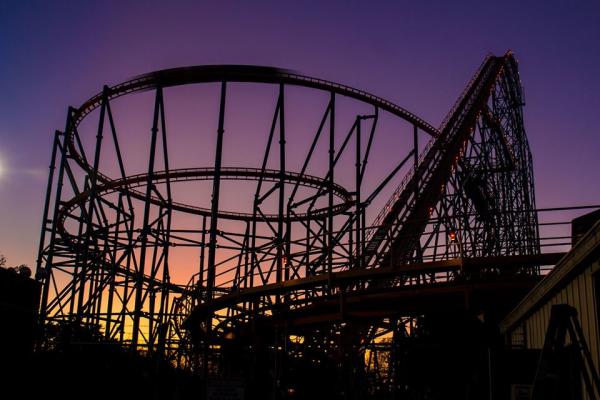 Image from Six Flags Over Texas Facebook page.
Six Flags Over Texas
(817) 640-8900
2201 E Road to Six Flags St / Arlington, TX / 76011
If you want to kick up your visit, add Six Flags Over Texas to your list. From heart-pounding drops to smooth family rides, there's something for every adrenaline level. Some Pink Thing Dippin' Dots just sweeten the deal! Make your reservations online – thrills await.
See their hours here and opening guidelines here.
Ripley's Believe It or Not!
(972) 263-2391
601 E Palace Pkwy / Grand Prairie, TX / 75050
Home of all things odd and downright weird, Ripley's Believe It or Not! is filled with wonders and bizarre creations – and creatures. Walk through the odditorium and check out their other attractions, like Louis Tussaud's Palace of Wax where you can pose with pop stars and celebrities.
Check the Ripley's Believe It or Not! Facebook page for updates and hours.