The whole month of May is National Salsa Month! And one realization I've made from years, of dining with friends, my husband, and myself is- salsa is a BIG deal. Actually, it's more than that, it's personal and serious.
A local spot, can have the best food in the area, but if they charge for chips and salsa when you dine-in, it's an insult and mentioned to every friend and family member that asks about the food. Petty? Yes. True? Oh, so much.
But that's how much we all love salsa, the perfect appetizer, side, condiment, snack, or meal depending on how much I ate before my food came (you know you've done it too). And it's available in so many ways!
Mild, zesty, medium, salsa verde, and holybegeebus my mouth is on fire hot, no matter your mood- there's a salsa for that. And don't even get me started on the ideal tortilla chip to deliver the magic, that is salsa to my eagerly waiting tastebuds! For the record, the perfect tortilla chip is one generously salted and so thin I can read my menu through it.
Back to salsa, flavor, texture, and body are all factors that make the chips and salsa worth devouring before your entrée OR patiently waiting for your order while eyeballing every tray of food that passes you.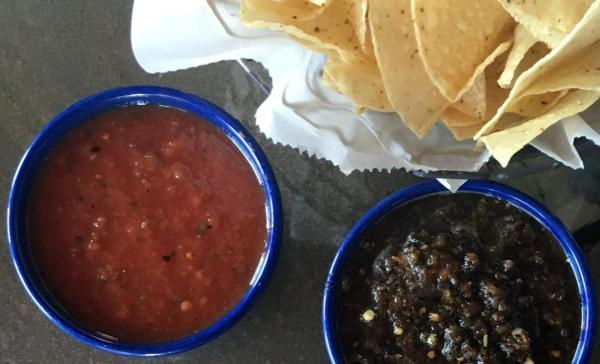 Mild
Mariano's, home of the original frozen margarita, is not only the place to go for a sweet and tart adult beverage- but mild salsa! Their salsa holds back on heat, but not on flavor; making it perfect for those that love to enjoy salsa that doesn't make their mouth burn. However, since there's always at least one in the group that likes spicy salsa, you will be pleased to know that they have that too. Mariano's roasted salsa is bold and hot, meaning everyone will be happy.
Mariano's tortilla chips are thin and salted to perfection.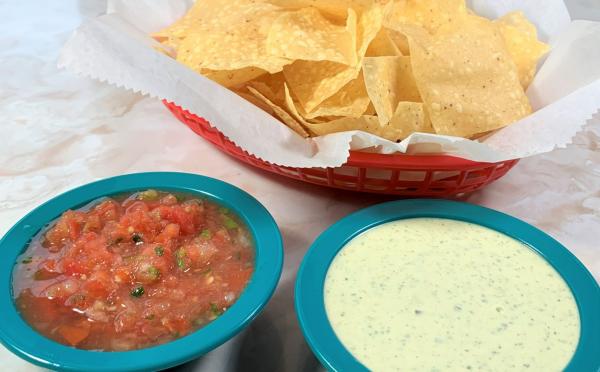 Zesty
Chuy's has an entire cart dedicated to the wonder that is salsa, so you're sure to find one you love. But, if zesty salsa is your thing, look no further than their house salsa. Fresh tomatoes, jalapeños, lime, and salt will dance on your tastebuds and make you shimmy with joy as you take in each bite. Not an in-your-seat-shimmier as you eat? Sounds like a personal problem, and I recommend finding food that makes you happy beyond belief.
Chuy's tortilla chips are acceptably thin, with lots of texture and generously salted.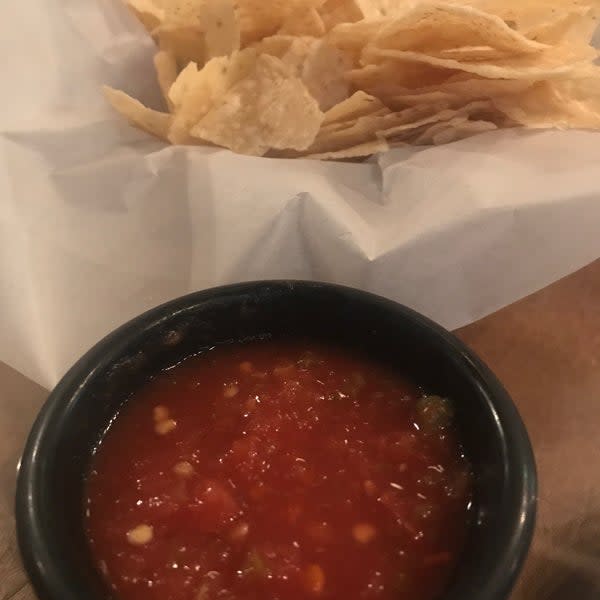 Medium
El Gabacho is tucked away off of Bowen and Abram Street in a quaint and quirky spot, and is where Tex-Mex meets pop-culture. El Gabacho's uniqueness didn't stop with their decor. They're medium heat salsa has a bright flavor and is served warm! Which pairs great with an ice cold drink, making it a perfect appetizer that will delight your tastebuds and not set your mouth ablaze.
El Gabacho's patio is the perfect place to relax with family and friends, or have a little me time with your chips and salsa.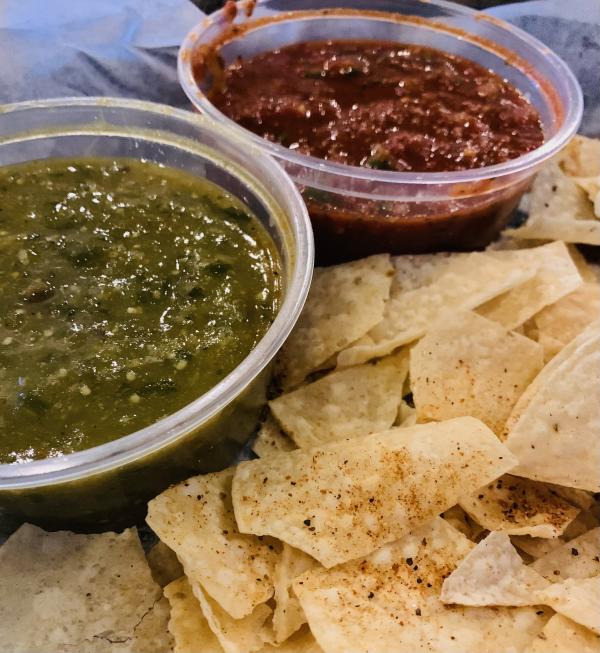 Salsa Verde and Holybegeebus Hot
Cartel Taco Bar hasn't called Arlington home as long as some of the other hot spots on this list, but fits into Downtown Arlington quite nicely. Cartel Taco Bar is a one-stop shop if you enjoy salsa verde and a red salsa that brings the heat. The seasoned tortilla chips turn up the flavor volume of each salsa and makes each chip an experience to treasure.
Full Disclosure: the salsa is not complimentary, but you do get two different salsas that will satisfy your salsa craving and pairs well with cold drinks, friends and their inviting patio.
I'm only one person and can't eat at all the local spots with chips and salsa. So, feel free to share your favorite hot spot in the comments below, Facebook, Twitter and Instagram (don't forget to tag the restaurant, so they know how much you love their chips and salsa).