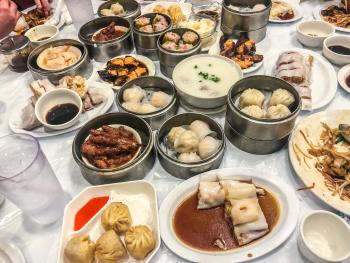 Photo courtesy ABC Seafood and Dim Sum Facebook Page
Chinese Eats
(817) 861-8818 | 2420 E. Arkansas Lane Arlington, TX 76014
If you're in the mood for fresh authentic Dim Sum, this is the place for you! Whether you're craving siu mai, har gow, and shrimp rice paper rolls or shrimp dumplings, pork dumplings and eggplant with shrimp, ABC Seafood and Dim Sum is always a good idea! Check out their full menu online.
Ocean Chinese Seafood Restaurant
(817) 261-5929 | 1510 New York Avenue, Arlington, TX 76010
Open Tuesday through Sunday, this family-owned restaurant has been cooking up authentic Chinese seafood for over 25 years. Offering comfort dishes like orange beef, salt and pepper squid, and traditional mixed hot pot, Ocean's is sure to impress any Chinese food lover.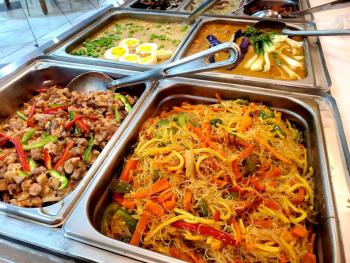 Photo courtesy Tikim 101 website
Filipino Eats
(817) 583-6683 | 1818 E Pioneer Pkwy #190, Arlington, TX 76010
Located in Ben Thanh Market, Tikim 101 is known for their Filipino signature dishes. Visit them for breakfast to start your day off right with an order of Bisteksilog, strips of beef sirloin braised in lemon juice and soy served with one sunny side up egg and garlic fried rice, or swing by for lunch and treat yourself to fresh vegetable Lumpia and Pork Adobo. Your taste buds will thank you later!
Feeling adventurous? Ditch the utensils and practice Kamayan during your visit! Kamayan is a  traditional method of eating food with bare hands in Filiopino culture that's welcomed and encouraged by the staff at Tikim 101.
(817) 583-6040 | 7401 Matlock Rd Suite 113 Arlington, TX 76002
This "turo-turo" style (non-buffet) Pinoy restaurant offers up a variety of authentic Filipino foods. From Pancit to Fried Galunggong and even Leche Flan, you'll find all your favorite Filipino meals and more at Salu-Salo Filipino Cuisine! Keep up with their Facebook for daily menu items, you won't be disappointed.
(817) 897-6134 | 6320 US HWY 287 Frontage #108 Arlington, TX 76001
Located off Cooper Street, DelCiano is all about delicious food inspired by Filipino cuisine. Come for their extensive lunch buffet of Pancit, Fried Pompano and Lechon Pork Belly and stay for their sweet banana and caramel Turon. Delcian is sure to take care of your hankering for Filipino eats!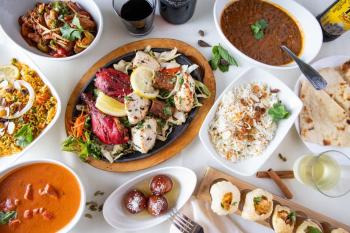 Photo courtesy Indian Bistro 14 Facebook Page
Indian Eats
4519 Matlock Rd Ste 135 Arlington, TX 76018
This family-owned restaurant serves up authentic Indian cuisine featuring favorites like Chicken Tikka Masala, Tandoori Chicken, Goat Curry, Lamb and more! They also offer vegan and vegetarian menu options for all my veggie lovers out there.
In a hurry? Order a Lunch Box for takeout online or by phone and to get your favorite Indian dishes on-the-go!
(817) 261-6604 | 1200 No. Fielder Rd. #532, Arlington, TX 76012
If you're in the mood for authentic north Indian cuisine, look no further than Tandoor Indian Restaurant! Open 7 days a week, Tandoor offers a variety of marinated and slow-cooked meats, seafood delicacies, traditional Indian breads and appetizers and more. Drawing upon the lavish menu items popularized from the Mughal era, Tandoor implements the art of blending the right mix of spices to make each dish special.
Check out their lunch buffet of Indian eats if you're up for anything or view their dinner menu to scope out what you'll want to order during your visit.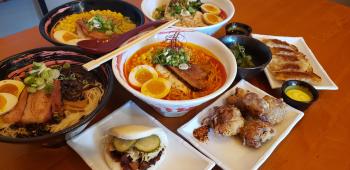 Photo courtesy Kintaro Ramen Arlington Facebook Page
Japanese Eats
(817) 538-5344 | 101 E Abram St, Suite 130, Arlington TX 76010
Searching for the best Ramen spot in Arlington? Look no further than Kintaro Ramen, located in downtown Arlington. From edamame appetizers to Karashi Tonkotsu and Vegetarian Curry Ramen, Kintaro serves up a full menu of mouth-watering Japanese Eats!
(817) 466-3688 | 1155 W. Arbrook Blvd., Arlington 76015
Open seven days a week, Nagoya Japanese Restaurant has been preparing fresh steak, seafood, and chicken on their Hibachi grill tables for more than 18 years in the Arlington community. Their menu also features traditional and contemporary Japanese cuisine including sukiyaki, sushi, teriyaki and more!
Check out their Facebook for daily and weekly specials, or stop by for Happy Hour Sushi Specials Monday through Thursday from 5:30pm to 7:30pm.
Korean Eats
(682) 323-8449 | 1827 SW Green Oak 101, Arlington, TX 76017
Known for their mouth-watering wings and beer, BBQ Chicken Arlington is the go-to spot in Arlington for Korean fried chicken! They're menu features flavors from mild Soy Garlic and Gang-Joeng to Spicy Galbi chicken and more. Whether you're a flat, drum or boneless lover, you will drool over the crispy savory, sweet and spicy wings featured on the menu at BBQ Chicken Arlington. Do yourself a favor and add this spot to the top of your foodie list!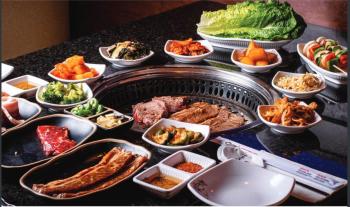 (682) 323-8386 | 226 Lincoln Square SC, Arlington, TX 76011
Omi Korean Grill & Bar has been serving up authentic Korean dishes since 2008, wowing guests with their sour, spicy, sweet and salty flavors. Their menu offers everything from bento boxes and all-you-can-eat meats to spicy rice bowls and dinner entrees like Korean short ribs.
If you're feeling adventurous, order Korean BBQ and cook up your own beef brisket dinner on their kettle pots!
Thai Eats
(817) 543-0110 | 2535 E. Arkansas Lane, #319, Arlington, TX 76010
Spring rolls and Curry and Stir Fry, oh my! Taste of Thai has it all when it comes to your Thai food cravings. Here you'll find classic dishes you know and love like Wonton soup and Pineapple Curry as well as authentic Thai dishes including Chu Chee and Pad Ka Pao.

Dine in or view their menu online to place an order of your favorite meal to go!
(682) 323-5052 | 1818 E Pioneer Pkwy Ste 192, Arlington, TX 76010
This family-owned restaurant, located in the Ben Thanh Plaza food court, serves traditional  Loatian and Thai cuisine right here in Arlington. From papaya salad and mango sticky rice to spare ribs and salmon curry, the menu at this spot is sure to send your tastebuds to Thai food heaven with a Loatian twist!
Keep up with their Facebook page for info on daily, weekly and monthly specials.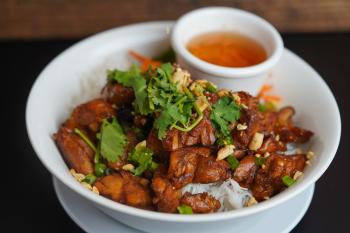 Photo courtesy Pho95's website
Vietnamese Eats
Pho95 Asian Fusion & Vietnamese
(817) 543-2295 | 2525 E Arkansas Ln #223 Arlington, TX 76010
Pho95 is your one-stop destination for Asian Fusion and Vietnamese food in Arlington! They offer a wide menu selection and a casual atmosphere, perfect for date night or a meal out with family. Indulge in Vietnamese specialties like Banh Mi, Pho Ga (chicken) and Bun (cool noodles) and top off your meal with a boba tea treat.
(817) 275-2449 | 2515 E Arkansas Ln, Suite 150, Arlington, Texas 76010
Thanh Thanh has established itself as the go-to spot for traditional Vietnamese cuisine in Arlington. Their intimate ambience and impressive menu featuring Vietnamese hot pots, seven courses of beef, seafood, fondues and more make for an awesome and authentic dining experience.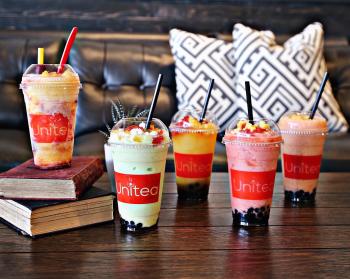 Photo courtesy Unitea Facebook Page
Bonus: Teas & Treats
Craving something sweet? Check out any of these Asian tea shops for the best boba, desserts and coffee in Arlington!
(817) 461-1245 | 705 W Park Row Dr. Arlington, TX 76013
Fan favorites: Dirty Ice Cream Boba, Green Thai Tea with boba and Blueberry slush with lychee jelly
(817) 422-9324 | 614 W Park Row Dr, Arlington, TX 76010
Fan favorites: The Royal Artichoke, Milky Way and Green Thai Milk Tea
(817) 460-9888 | 2430 E Pioneer Pkwy Arlington, TX 76010
Fan favorites: Deep fried Banh Baos, Vietnamese Coffee, Thai Green Tea
No matter your taste in Asian food, you're sure to find Asian treats and eats you'll love in Arlington!