Welcome to the Year of the Cat (or Rabbit depending on what culture you celebrate)! While across Asia, 2023 is designated as another Year of the Rabbit, Vietnam and the Gurung people of Nepal celebrate cats as the zodiac animal to bring in this new year.
* The most common explanation for the difference between the Chinese New Year rabbit and Vietnamese New Year cat is the Chinese word for used for the "rabbit" in the zodiac 卯 (Mão) sounds like the Vietnamese word for "cat" 貓  (con mèo).
While there are many traditions that are involved in the Lunar New Year (like the lucky red envelopes - bao lì xì), one of the customs that make up this big holiday is lion dancing. Lion dancing is a traditional performance, usually done during the Lunar New Year, at grand openings, or milestone achievements.
The lion is believed to bring good luck, health and prosperity and its dance, according to legends, is to ward off evil spirits. Every movement in the dance is coordinated to the beating of the drums, clashing cymbals, and gong to scare away ghosts, who are afraid of loud noises.
To put it plainly, the dance symbolizes the removal of negative energy!
The Lunar New Year officially kicks off on Sunday, January 22nd . Here are some ways you can take part in the festivities to greet the Lunar New Year in Arlington.
All performances listed are done by a local troupe, the Phap Quang Lion Dance team.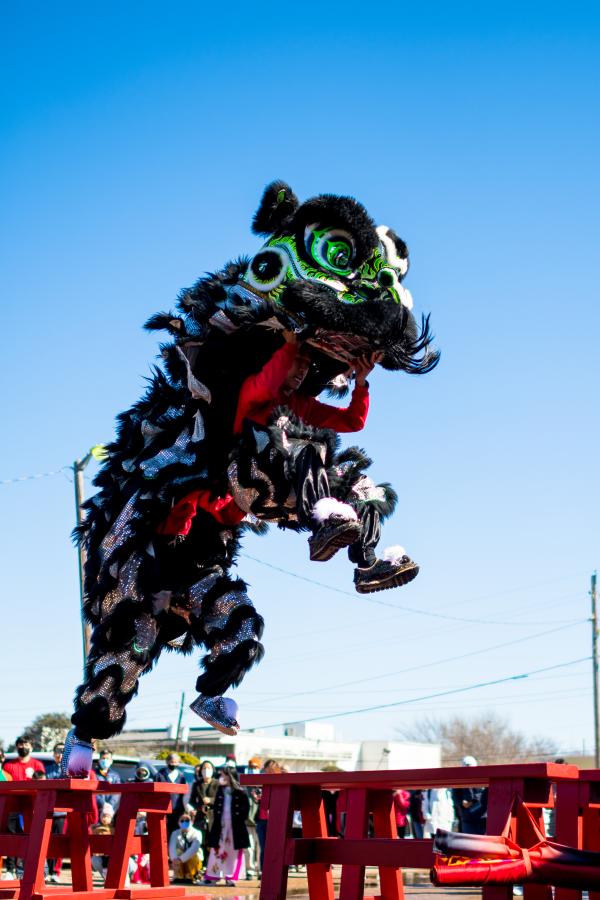 Photo Credit: @quyen.jpg
Ba Le Restaurant
2240 Browning Dr, Arlington, TX 76010
Ba Le Restaurant will have their celebrations at 11:00 AM to bring good fortune in the new year.  This is a must go for bánh mì lovers – with soft loaves of bread and fresh pâté, you can't go wrong for a quick and easy lunch.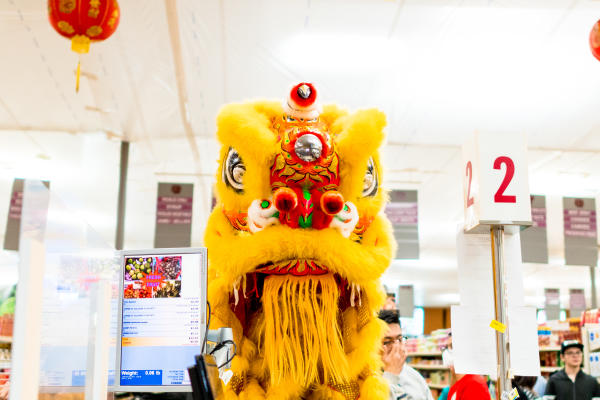 Photo Credit: @quyen.jpg
Asia Times Square
2625 W Pioneer Pkwy, Grand Prairie, TX 75051
As one of the largest Asian markets in Texas, the lion dancing commences at 12:00 PM and will be followed with live music from local performers, fireworks, and food! Parking and event entrance to their Lunar New Year festival is free.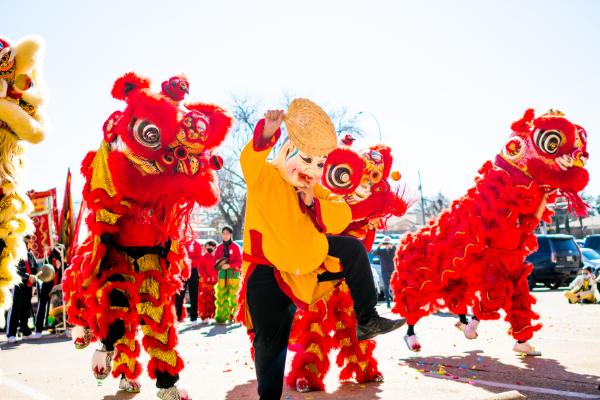 Photo Credit: @quyen.jpg
PTT Restaurant
1901 E Arkansas Ln #111, Arlington, TX 76010
If you're looking to start your year off with a culinary bang, look no further than PTT Restaurant. Pham Thi Truoc (PTT) Restaurant serves up some mean chicken dishes that will leave an extra kick in your mouth! For those who like a late lunch, plan to watch the performance at 2:00 PM and stay for the meal.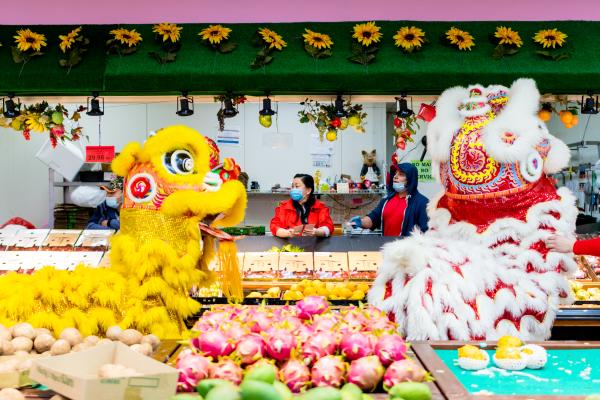 Photo Credit: @quyen.jpg
Hiệp Thái Food Store - Arlington and Phi Coffee & Tea
2430 E Pioneer Pkwy, Arlington, TX 76010
Come watch the firecrackers and lion dancers before or after your grocery shopping for the week at 4:00 PM. Grab a cup of boba at Phi Coffee & Tea before you leave for auspicious energy. If you are not sure what flavor to get, check out our boba quiz!
Some pro-tips before you go:
Bring ear plugs for the firecrackers. They can be VERY loud – so admire from a distance and protect yourself.
Don't leave the performance until after the dramatic climax. Businesses will hang a head of lettuce with bao lì xì above their entrance for the lions to eat. The lions will sit to chew on the leaves before spitting the greens back out. This act signifies an abundance of everything in the coming year! Who can turn down that?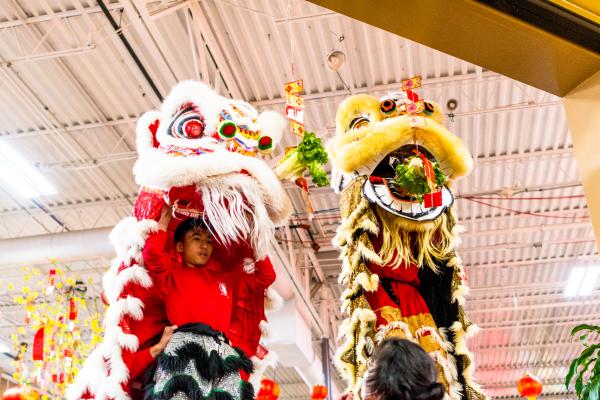 Photo Credit: @quyen.jpg
Wear your Sunday best – not only is it great for selfies with the lions, but the custom is to emphasize change and new beginnings! Contrary to popular belief, red is not a must for your wardrobe. Just avoid plain black and white as those are typically reserved for funerals and no one needs that kind of energy.
Wherever you go to celebrate, may you have a new Year of the Cat that is full of affection, grace, and ferocity – just like the feline. Chúc mừng năm mới Tết Quý Mão! Happy Lunar New Year!