Check with each restaurant for hours as things change
I don't think I'm alone when I say that National Margarita Day should be at least once a month! It doesn't even need to be five o'clock to celebrate this versatile cocktail since Arlington's offerings aim to please for happy hour or anytime. Whether it's frozen or iced, sweet or salty, or even a swirl topped with a little Grand Marnier (try it, you'll love it), we know good margaritas! Not to brag, but did you know that the frozen margarita machine was invented in North Texas? Mariano Martinez is the father of the frozen margarita and happens to have a restaurant right here in Arlington. That makes us experts, right? Just trust us when we say what we are about to present to you is a little bit of Margarita magic. Don't say we didn't warn you.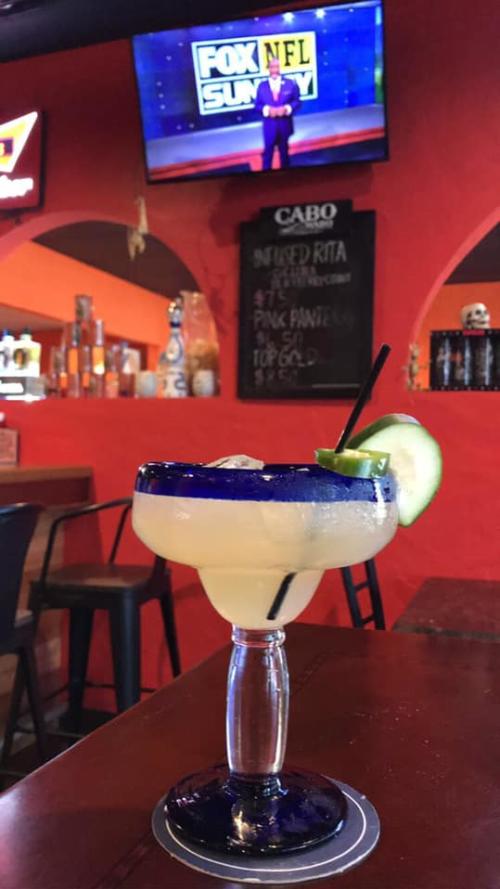 Salsa Joe's Tex Mex Smokehouse | 1700 W. Park Row Dr. Suite 116
Texas is known for barbeque and Tex Mex, so why not enjoy both at the same time? This concept marries two cuisines to offer such unique dishes as a Fajitas with smoked sausage. And, of course, you'll want to accompany it with a margarita. How about the fiery Spicy Ghost Rita, which is a ghost pepper infused margarita with fresh lime juice. Or the In-house Infused Jalapeño Cucumber Rita with 100% Agave Tequila, infused with roasted jalapeños and cucumbers made into a fresh lime rita. The Midnight Margarita is a sweeter treat, made with Espolon Añejo, a special blend of Amaretto and Dark Secrets. Hmmmm, I wonder what they are hiding? Drink menu
Gloria's Latin Cuisine | 3901 Arlington Highlands Blvd. Suite #137
Everyone who knows a good margarita knows about the infamous ones here. In addition to having an excellent menu of food, including a hearty list of vegetarian and gluten free options, they have some of the best margaritas in town. Their House Margarita is made with 100% Agave Reposado Tequila and served frozen or on the rocks. And the house mojito and sangria are not to be missed! (Tip: try a margarita swirl with a shot of Grand Marnier on top. Thank me later.) The Maker's Margarita has Maker's Mark Bourbon, Cointreau, lime juice, and agave nectar. For something special, try the Ginger Margarita with Avión Silver Tequila, ginger, lime juice, and agave nectar. Or perhaps the Spicy Pineapple Margarita? Get ready for Don Julio Silver Tequila, lime, and spicy pineapple. Drink menu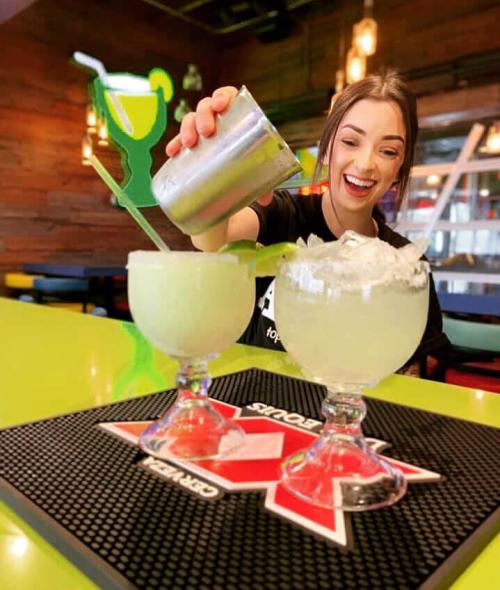 Photo from El Arroyo Facebook
El Arroyo | 5024 S Cooper St.
In addition to the usual suspects for a Tex-Mex menu, you gotta love some of their unique food items like a Pollo Stuffed Avocado, the Cancun Avocado and the "No Meat, No How, No Way" Enchiladas. And what should you get on the side? Ah, yes, a margarita! If you're watching those calories, grab one of their "skinny margaritas" or a Grand Arroyo Rita with Amaretto, Cointreau, Triple Sec, Agave Nectar and a splash of orange juice. They also have the "All Day Long Specials" like a Monday 18oz Mango Margarita or the Friday 18oz Sangria Swirl Margarita- and I've already told you how to top that one off. 😉 Drink and food menu
Social House – 1705 N. Collins St. Suite 101 (Flight of frozen margaritas shown in cover photo)
Chill out with 4 flavors of frozens, all on one flight! Lick your lips for the fruity flavors of mango, strawberry, sangria, peach, raspberry, and more. It may not be juicing, but close enough? Or if you prefer the Social Margarita, it is served like a beer on tap. They make each batch fresh, in-house and keg it themselves. Even sweeter is the $3 off happy hour price, which is Monday-Friday. Social House also offers a pretty good Weekend Brunch, which includes Crab Cake Benedict, Ahi Tuna Avocado Toast, Chilaquiles and more. Drink menu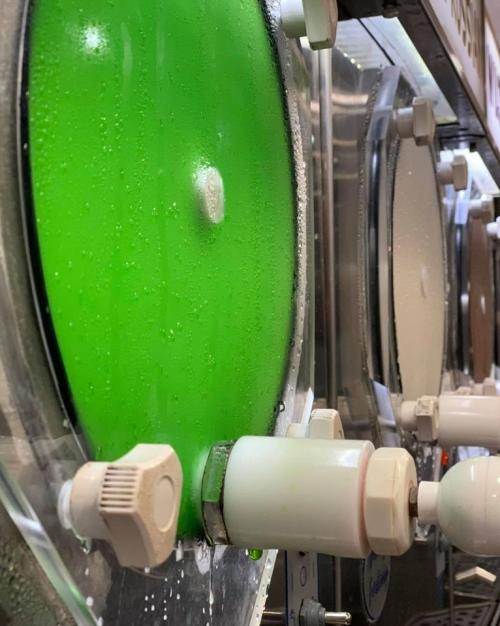 Daiquiri Depot Facebook photo
Daiquiri Depot | 2544 E Abram St. #100
Nothing is quite like a tour in the Big Easy, but a stop by Daiquiri Depot will get you pretty close to the selections you'll find there! In addition to their quick-selling and delicious soul food, they are considered to be Arlington's first stop for to-go frozen drinks. Enjoy classic flavors like Hurricane, Pina Colada and (of course) the perfect lemon/lime Margarita. Dining in is available to watch a big game on one of their 10 flat screen tv's or you can grab a quick frozen drink and food to-go. You won't regret checking them out. Menu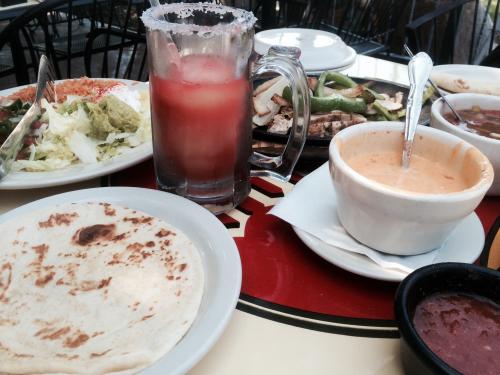 El Gabacho Tex Mex Grill | 2408 W. Abram St.
El Gabacho is known for their fresh salsa, which is served warm. They also feature a variety of unique dishes like a Shrimp Relleno and seafood enchiladas, with fresh crab meat & popcorn shrimp, but their drinks are usually the first thing someone mentions when talking about El Gabacho. My personal favorite here? Not a Margarita- gasp! I know. The best thing here is hands down their Pina Colada. One of the best you'll have in Texas. But if you are looking for a margarita, you can get frozen and rocks varieties of their Cucumber Margarita, a Strawberry and Mango Margarita or a DulceVida Margarita. Or, just get that Pina Colada and forget the rest! Menu