If you know me or you've read my blog articles, you know I am ridiculously in love with all things October, Halloween and fall in general…including pumpkins! The fact is, you simply can't do fall properly without indulging in a little pumpkin action, so let's take a look at six spots in Arlington where you can enjoy pumpkin-themed fun:
Board + Brush Creative Studio
500 E Front St
Feeling creative this fall? Head over to Board & Brush on Oct. 18 for a pumpkin-themed "make and take" class for just $15; or, you can create something Halloween-ish or fall-ish at the "Pick Your Project Night" workshop on Oct. 11. Find out more.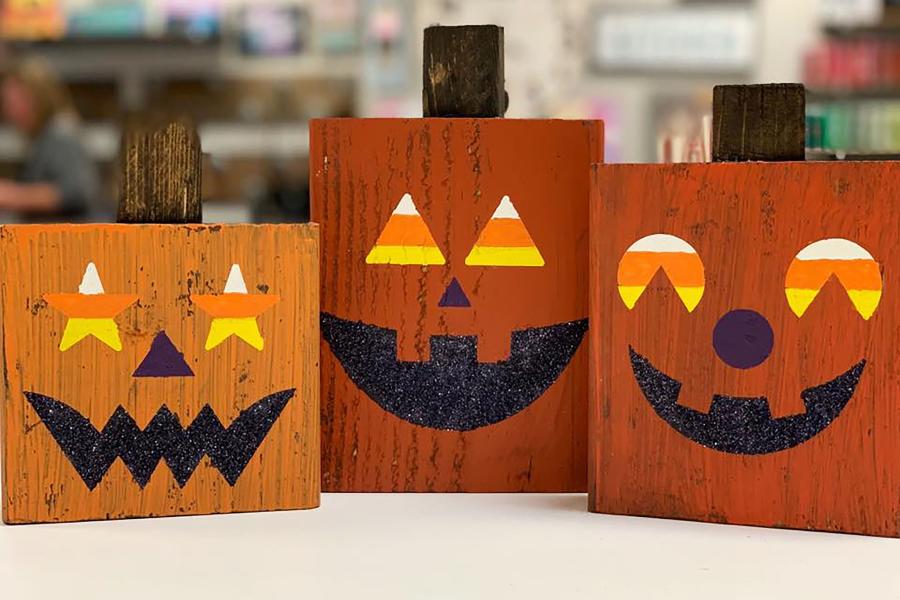 Board + Brush offers DIY painted sign workshops in a BYOB environment, no experience required…[Handout image]
Green's Produce and Plants
3001 W Arkansas Lane
As a little kid growing up in Arlington, I used to get annoyed when my mom's errands included Green's Produce because it always seemed like we'd be there forever.  Then I grew up and understood why—Green's is one of the best places in these parts to buy fresh, colorful produce (not to mention plants) and shopping there is so fun you don't want to rush. This fall, you can swing by Green's to pick up tons of pumpkins of all kinds, including pie pumpkins and mini pumpkins, as well as gourds, Indian corn, corn stalks, and hay bales.
Pumpkin Nights
Howell Farms: 4016 W Division Street
This one is a don't miss for anyone who's crazy about Halloween. Pumpkin Nights features a half-mile walking path that winds around the Forbidden Pumpkin City, a pirate's cove, and more fantastical lands constructed with more than 3,000 hand-carved pumpkins. It's fun, magical, amazing, and gorgeous all at once. Pumpkin Nights runs Oct. 10 through Nov. 3 at Howell Farms, from 5:30 to 10:30 p.m. each night.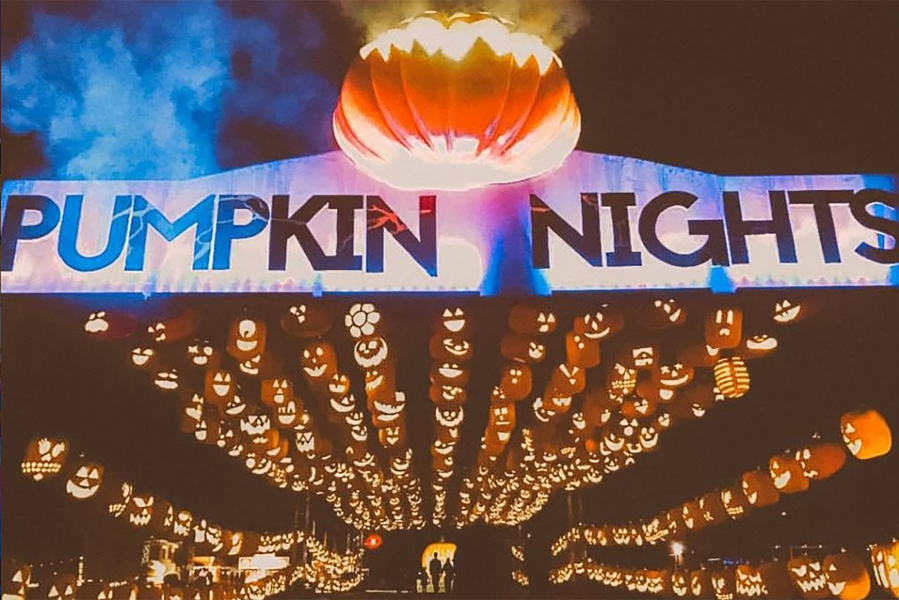 Pumpkin Nights offers a dazzling display of thousands of hand-carved pumpkins arranged in spooky and fanciful scenes…[Facebook image]
Rose Garden Tea Room
4720 S Cooper
One of my favorite spots in Arlington is the charming Rose Garden Tea Room, which recently re-located to Gracie Lane, one of my go-to destinations for trinket and gift shopping—so now a trip to either destination is a win-win! But back to the subject of pumpkins: Rose Garden bakes this super yummy pumpkin bread, served with a strawberry cream cheese spread, available both as a plate garnish and by the loaf—the bread is so popular, in fact, that some customers order ten loaves at a time to keep on hand at home.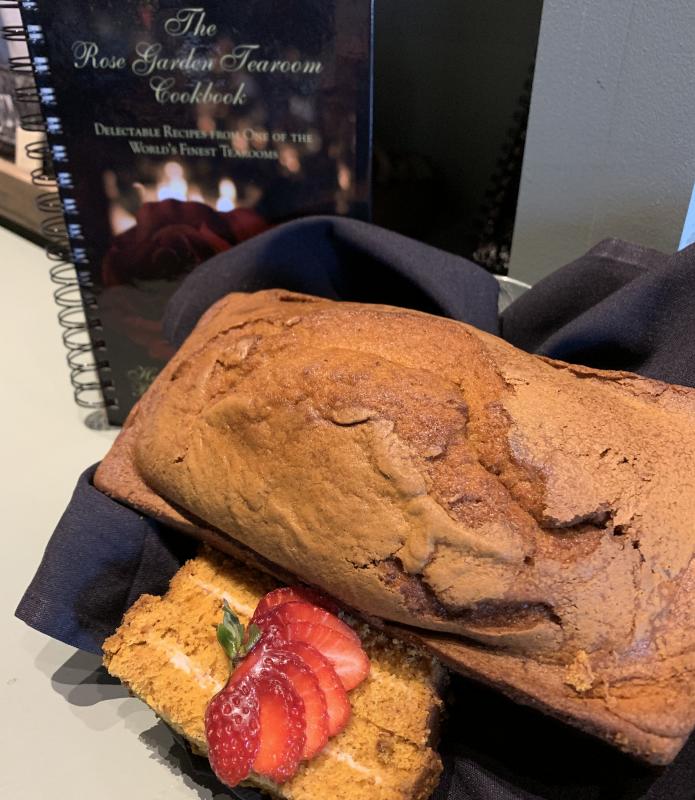 Rose Garden's Pumpkin Bread is baked fresh on site daily…[Handout image]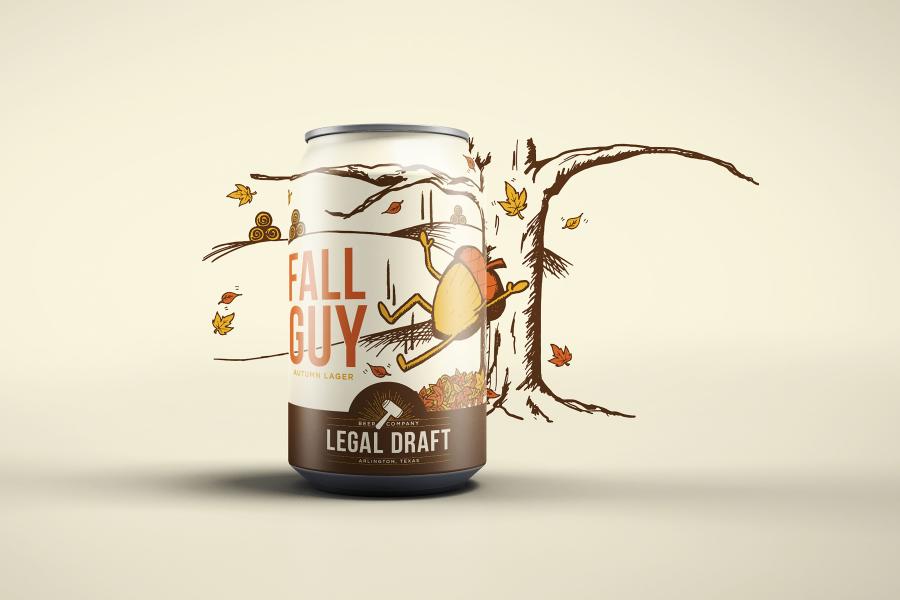 Legal Draft Beer Company
500 E Main Street
Pumpkins are great, but sometimes you like to try other fall flavors, too. When you're in that kind of mood, you can't go wrong with The Fall Guy at Legal Draft Beer Company, a delicious autumn lager with spicy notes of cinnamon and nutmeg.