Decorator's Warehouse
3708 W Pioneer Parkway
View store hours
Ahhhh, Christmas!!! It really is the most wonderful time of the year, and take it from me, someone who firmly believes that Christmas décor should go up as soon Halloween ends, stepping into Decorators Warehouse is like being a child on Christmas Day! Luckily for those of us who live here, Arlington is home to the largest Christmas decoration store in Texas, meaning we don't have to jump on our private jet to come shop- and yes, this place is so amazing, that happens!
When you can lay claim to the "biggest" title for anything in the Lone Star State, where EVERYTHING is bigger—well, then you know you're dealing with something that is special. If you are even slightly in love with the holiday season, you MUST put this spot on the top of your list to check out. Walking into this place makes you feel like you've walked into Santa's personal warehouse!
To find out more about the happiest store in Arlington, we caught up with Decorator's Warehouse proprietor David Hanson, who co-owns the store with his wife, Kathy Hanson, to pick up a few shopping tips and find out more about Arlington's number one holiday shopping destination:
How did Decorator's Warehouse come to be?
David Hanson: "I was looking for something to do after my previous industry, the building business, collapsed in the late 1980s in Texas. So I purchased a bunch of Christmas decorations and sold them out of my house. As things got busier and crazier, I moved to a building on Division Street, then to Park Row. About ten years ago we purchased our current building and converted it into our current store, which boasts about 60,000 square feet and 700 parking spaces."  
We like how the Decorator's Warehouse shopping experience seems different each year, even though you've been open so long. What are some of the newer aspects of your store, and how do you keep your game fresh?  
DH: "Getting ready for each season is a pretty big production. It starts by spending six or seven months on buying expeditions around the world. Once we get everything manufactured, we shut down for about 12 weeks and completely rebuild the store. It takes a huge crew working day and night to pull it off in that time frame.
"One new element at Decorator's Warehouse is our pie shop, Dasher Pie Company, that's been a huge hit right out of the box. People come in and shop for a while, take a break with pie and coffee, then go right back to shopping. In some cases, they make an entire day of it! Another new feature is our Pro Lights department, where you can find outdoor lighting and other products for homeowners and outdoor lighting contractors used to create a customized outdoor lighting design. [Want to know more? Check out this outdoor lighting training video from the DW website]."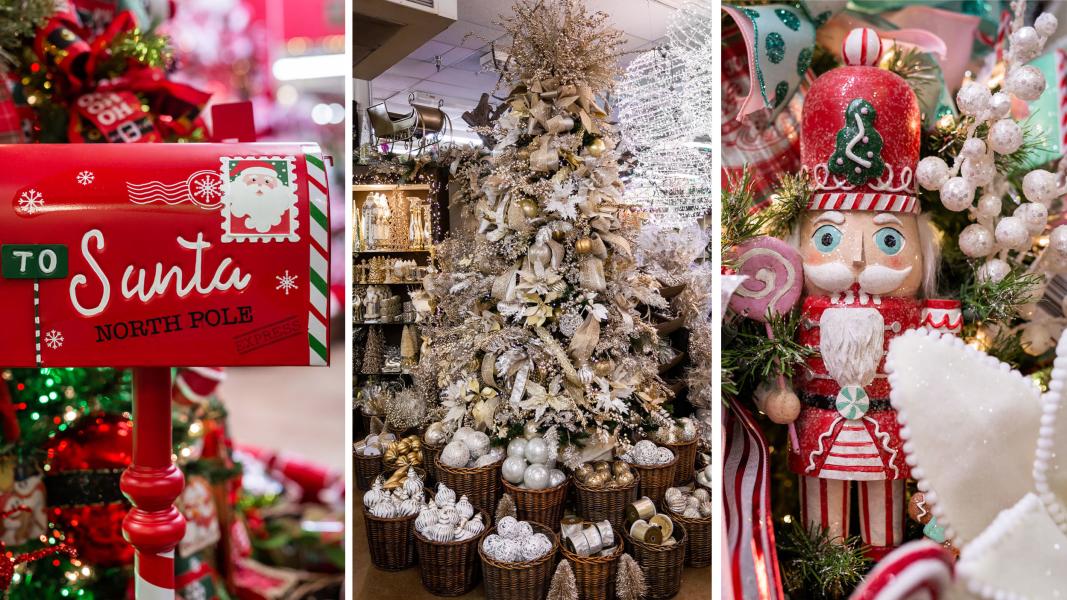 Any shopping tips for first timers?
DH: "Shop early, shop often! Get as much done as you can early in the season, especially if you're looking to create anything customized. But come back a few times, too. We add new stuff right up until Christmas."
Besides Arlington and the surrounding area, where do your shoppers come from?
DH: "We get visitors from all over the world—Canada, the UK, Germany, you name it; plus, every state in the country. We have one lady who flies in from Dubai every year on her private jet to shop here.
"A lot of families from the surrounding states have made it a tradition to take a trip each year to visit our store. They come because they love Decorator's Warehouse, but also because of all of the great things there are to do in Arlington."
*Authors note- we agree! Check out these fun holiday events in Arlington!
So, what's hot in the holiday decorating world right now?
DH: "Our top selling item is what we call cluster lights, which is a single string of more than 1,500 lights that are virtually indestructible and last about 20 years. You can program them to flash, change colors, etc. from an app on your phone.  
"The cardinal theme is also hot right now, as are Candy Land and gingerbread man motifs. Platinum is the hot color these days, even more so than silver and gold. 
"And then there is our Christmas tree department, which is always popular. We carry more than 130 styles!"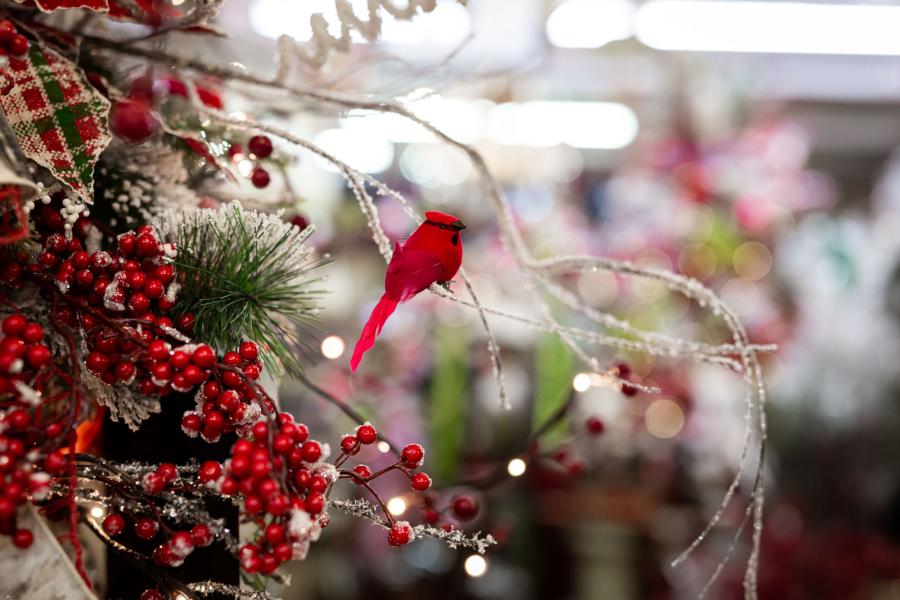 Tell us something about Decorator's Warehouse that seems to surprise people.
DH: "People hear that it's big, but they don't really understand until they get here. This place is known for being the Disneyland of Christmas trees, but people are blown away by the immense selection of other items we have.
"I stand at the front sometimes and see people come in and actually stop in their tracks and do the McCauley Caulkin thing with their hand on their cheeks, saying 'Wow!' It's very rewarding."
That's a great transition to our last question, which is: What do you like most about your job?
DH: "I just have a ball with all of it. I love the joy of the hunt, the process of finding new things that will excite people. I love that people are so happy when they are here—they come up to me after shopping and say 'thank you for making such a wonderful place for the holidays.' Decorator's Warehouse is a place where you can have fun with your whole family, a place where you can leave your cares behind and recapture the excitement for the holidays that you felt when you were a kid. We want our people to have the best Christmas they ever had, and we try to do everything we can to make that possible."
Learn more about Decorator's Warehouse