The Arlington Museum of Art has opened the all new multi-media exhibition, "MUMENTOUS: The Upsizing of a Texas Tradition," which is the culmination of three years of loving work for artist, writer, and award-winning photographer Amy J. Schultz, owner of Unplain Jane Studio.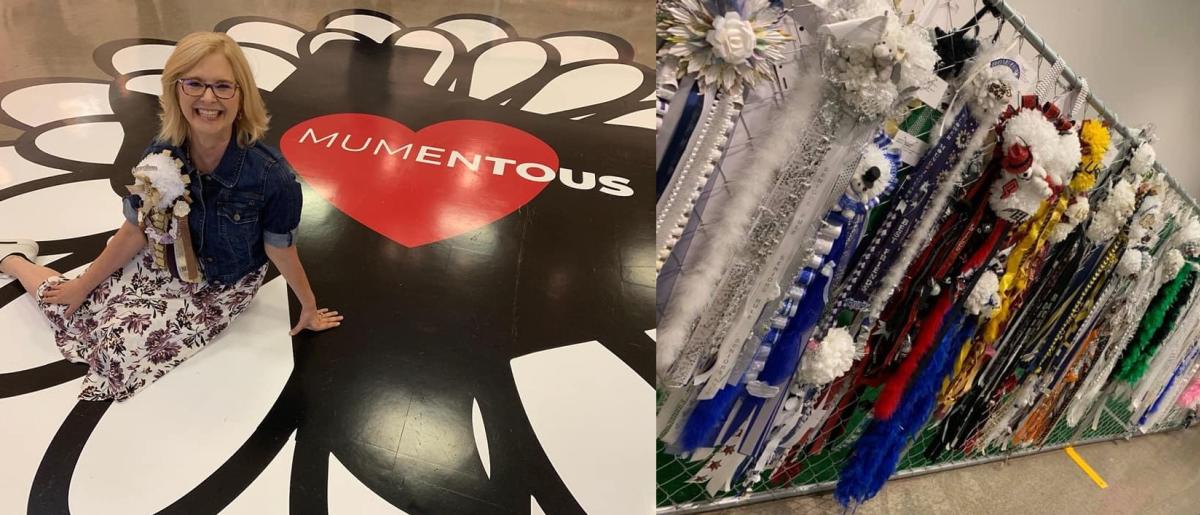 As a non-mom, I knew very little about the now-infamous Texas tradition of homecoming mums, but my mind was officially blown at MUMENTOUS! All I can say is I feel like a whole new world opened up. Like I'd finally noticed something interesting that was always hiding in plain sight.
This exhibit is as ambitiously aspirational as it is romantic and sentimental. Not tear-jerker romance like "The Notebook." This is way more apple pie, way more optimistic than that. But I digress.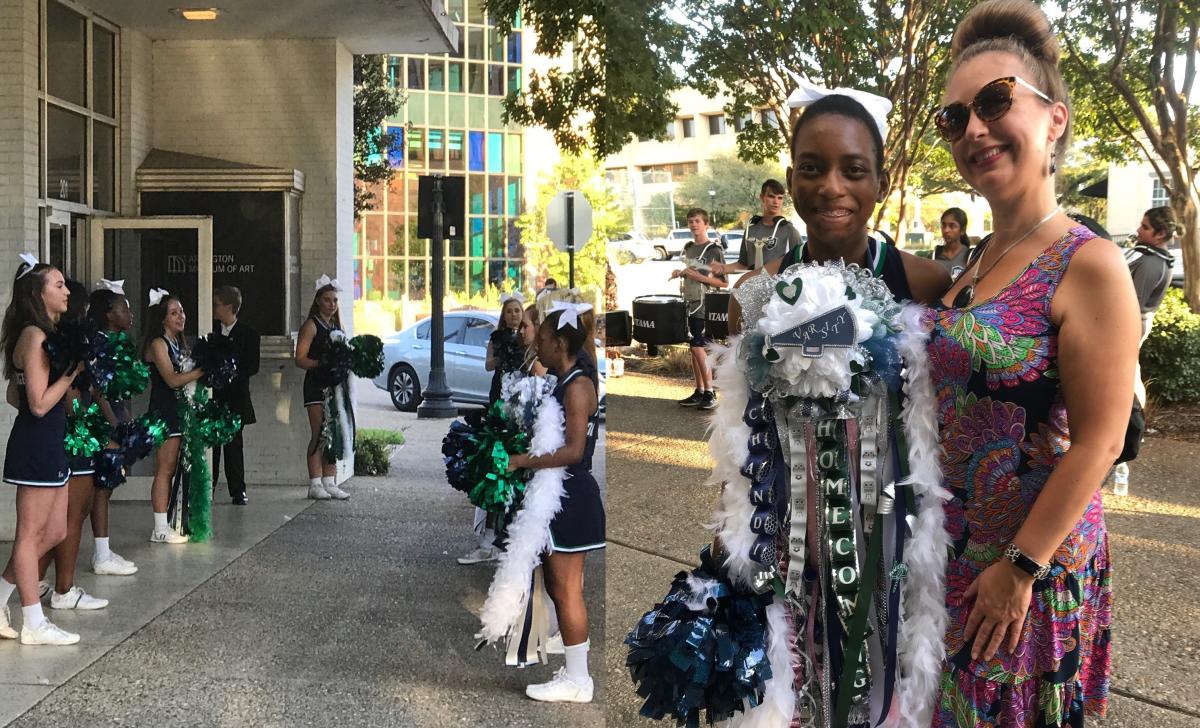 The evening began with a spark of electricity. A drum line snared out snappy tunes as a row of fresh-faced cheerleaders greeted guests with mums as giant as their smiles. Upon entering, you find the main three components of the exhibit: a double-sided fence wall of mums, a video, and of course Schultz's photography.
At first glance, you'll see the wall of mums in all their gaudy glory. It's hard to miss all of the bright ribbons, fluffy bows and freakishly-large flowers. But wait for it. Get a little closer to admire the attention to detail: giant teddy bears, playing cards, even a Whataburger mum that is crowned with their signature orange & white French Fry box and cup! One can only imagine that each mum was lovingly crafted to be as unique as the all-American girl who wore it.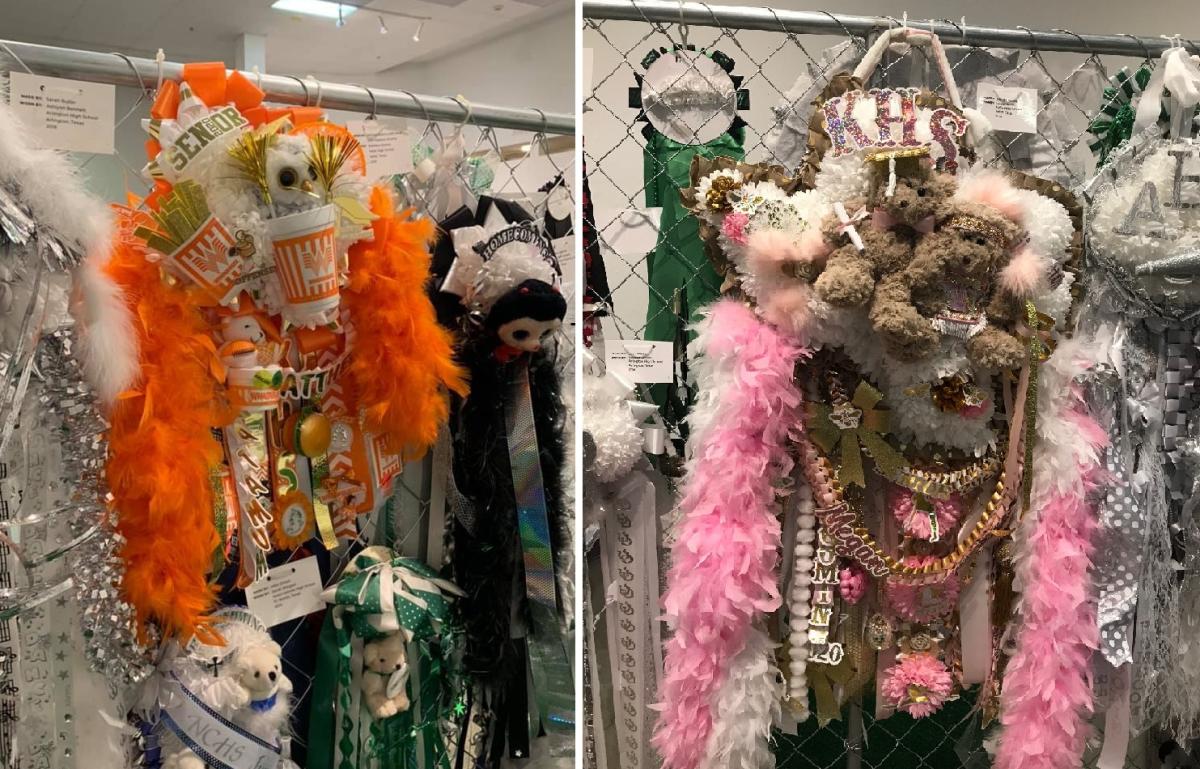 Next, you'll be swept into the MUMentous journey of the video and photography, which tells the story of this Texas-sized tradition from all sides. You'll see the bright-eyed smiles of teenagers who are showing off their massive MUMwares; you'll also see the MUMpreneurs who bring life to these kooky and colorful concoctions. Some MUMpreneurs, who entered this rite of passage when their children came of age, even chunked their corporate briefcases, and their 9-to-5 jobs, to be full-time purveyors of hot glue, plastic flowers and homecoming happiness.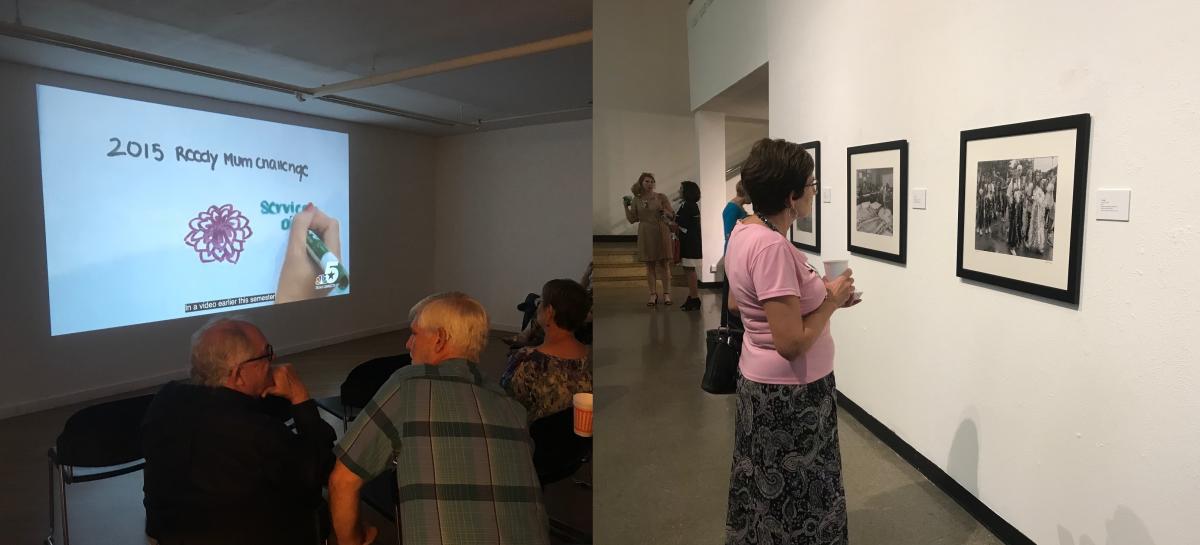 And can I tell you the best part of seeing these photos? Thinking to myself…"was I ever that young?" And then being transport back to a simpler time, to a simpler Lisa with a sunny smile and a wide-open heart. Who was that first boy, that first crush that asked me to the dance…the one who made me giddy like that? Like I was smack-dab in my own little fairy tale?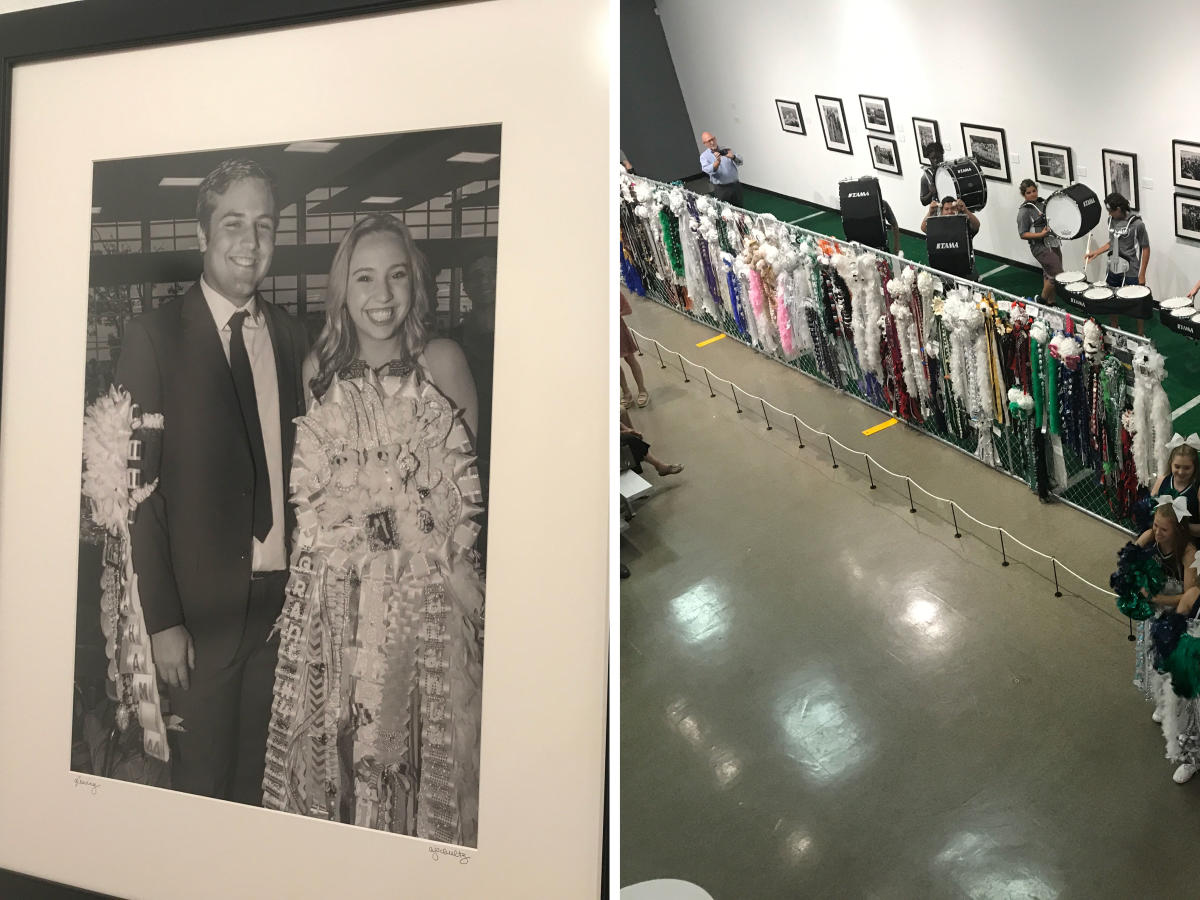 They say everything is bigger in Texas, but I was born and raised in Oklahoma. This tradition, which was apparently not "a thing" in the Sooner state (or at least not in my high school), may not be one of the usual art mediums. Mum makers will not end up in the art books alongside Monet or Mozart, but let yourself enjoy the artistry nonetheless. These mums are made with a level of perfectionism that will rival any virtuoso in history.
"MUMENTOUS: The Upsizing of a Texas Tradition"
September 27 through November 24
Arlington Museum of Art
201 W Main St, Arlington, TX 76010