Get your fill of screams and thrills all year long at Six Flags Over Texas! The park will be open every weekend for 2020, so you don't have to wait until Spring Break for your adrenaline rush. There's just something about Six Flags, whether it's a family trip or a friend outing, that guarantees a good time in Arlington. Be sure to save on your trip with our vacation deals and packages. Now that you have all year to visit, stop by a few times to check everything out and be sure to see these 5 things:
The park's 15th coaster is making a splash later this year. AQUAMAN: Power Wave will launch riders into a 90-degree angle before hurtling them across over 700 feet of track at 62 miles per hour. This water coaster is the first of its kind and will be the perfect break from the Texas sun!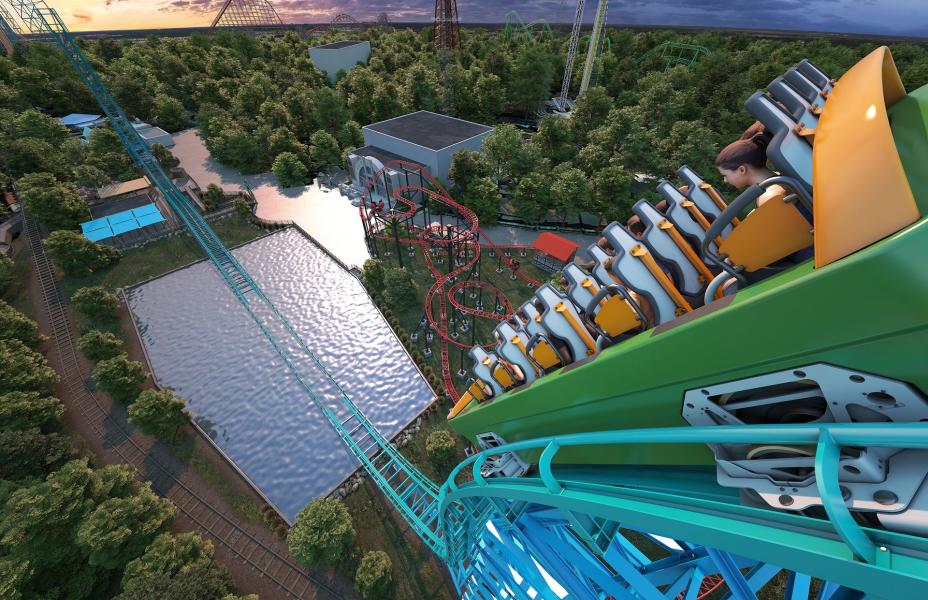 Photo from Six Flags Over Texas
Have you tried out this fiery addition? El Diablo is one of the park's newest and most sinister rides. This super-sized loop rocks back and forth, gaining momentum until passengers are upside down 100-feet in the air. You can see the whole park from a different angle! While not for the faint of heart, there's no other ride like it.
For those that prefer their fun at a slower pace, hitch a ride on the Six Flags Railroad. As one of the oldest attractions in the park, it's been in operation since 1961. Sit back and enjoy the breeze as the train takes you from Texas Station to Boomtown. It gives everyone a chance to rest their feet and get a tour of the park.
Six Flags Over Texas is not only the original Six Flags theme park, but it's home to several first and record-breaking rides. A summer must, El Aserradero, is the world's first log flume. SUPERMAN: Tower of Power is the world's highest drop tower and the Texas SkyScreamer is the world's tallest swing ride. When you come to Six Flags Over Texas, you're getting the best of the best.
If we could taste colors, this iconic sweet treat would be the exact flavor of pink! The unique ice cream concoction, Pink Thing, is always a must at Six Flags Over Texas. Over the years it has changed size and shape, but that same sugary mystery taste remains. Now you can get a bowl of Dippin' Dots in the Pink Thing flavor.
Find deals and discounts for your trip