From professional and college sports to high school and little league tournaments, there's always a game happening somewhere in Arlington. Sports are kind of our thing. Whether you're the MVP or a fan on the sidelines, there's plenty of spots you can grab a bite to eat and stay socially distant. We have lots of options with patios that make keeping your space a breeze. So grab your mask and your appetite, and check out these top spots to go before (or after!) the game.
Check with each restaurant for hours as things change.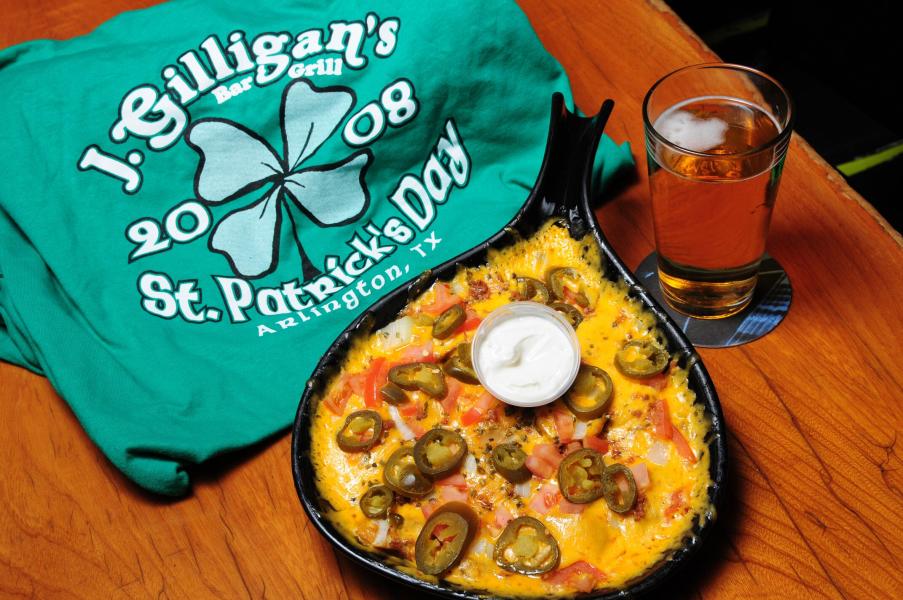 (817) 274-8561
400 E Abram St, Arlington, TX 76010
A local staple, J Gilligan's is a favorite for locals, visitors, and students alike. Inventor of the Irish Nachos – homestyle cut potatoes piled high with melty cheese, bacon, fresh jalapenos, onions and tomatoes – your stop isn't complete without at least one order. It's even Guy Fieri approved!
North Arlington Location
(817) 275-5400
522 Lincoln Square, Arlington, TX 76011
South Arlington Location
(817) 375-5188
4000 Arlington Highlands Blvd #172, Arlington, TX 76018
Boomerjacks is perfect for kicking back with a burger and cocktail. With two locations, it's an easy stop no matter what side of town you're coming in from. Check their Facebook page for game day drink specials! Is that the sound of $3 margaritas calling…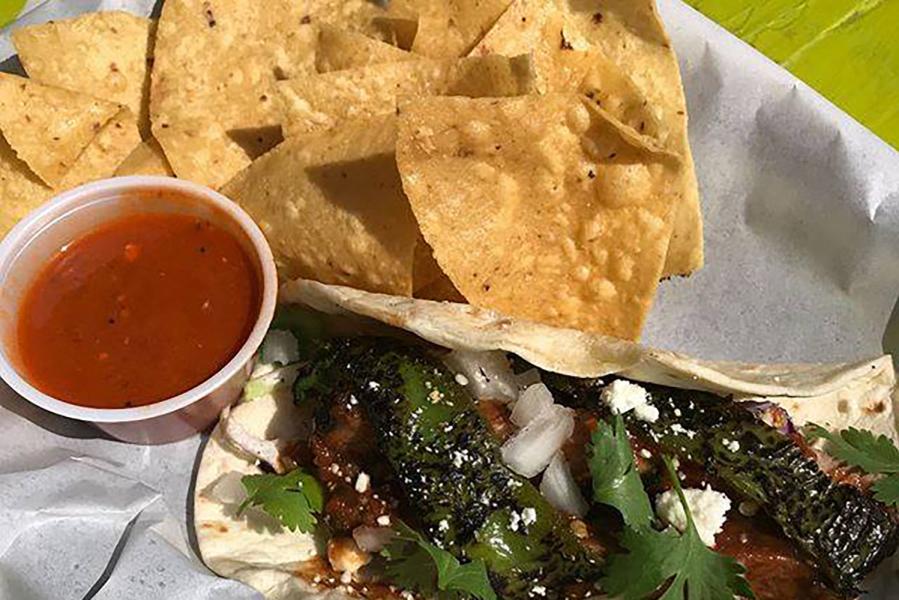 Image from Cartel Taco Bar Facebook.
(817) 200-6364
506 E Division Street Suite 150, Arlington, TX 76011
Is it ever a bad time for tacos? I think not. They have everything from street style and classics like barbacoa to fried mahi. TIP: order the queso and chicharrones. It's good to the last crunch. While you're there, you can stop by some of the other local spots in Urban Union.
(817) 769-1748
1650 E Randol Mill Rd., Arlington, TX 76011
Texas Live! is right next door to Globe Life Field and walking distance from AT&T Stadium, making it super easy to get to your game. Arlington Backyard is open air so there's plenty of room plus it's covered so it's good to go rain or shine. TIP: Check out their upcoming events and you can catch some outdoor live music.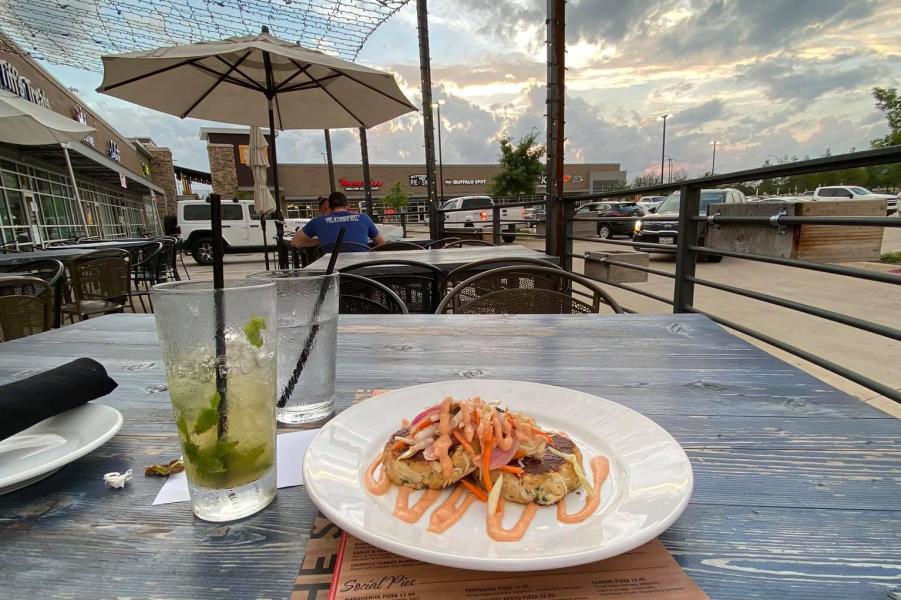 Image from Social House Facebook page / El Laurent.
(682) 276-3830
1705 N Collins St #101, Arlington, TX 76011
Enjoy their slow roasted bourbon butter chicken and other tasty eats on their breezy patio. They have a ton of TVs, so you can catch the game there if you want to stick around for dessert. You can also grab a cookie on your way out, Tiff's Treats is next door and the smell is pretty hard to resist.
Everything to know before you go to Globe Life Field
Everything to know before you go to AT&T Stadium