As we keep practicing social distancing, you might be getting tired of cooking. Treat yourself to some delicious food AND support the local community and businesses! Here's a list of 9 delicious restaurants with pick up. If you'd like to stay at home, use a food delivery app instead! Be sure to check with each business for their hours and offers as things change.
Warning: Don't look at these while hungry. You might just drool on your phone or keyboard…
1) Hershey's Palace
(682) 323-5050
513 E Abram Street / Arlington, TX / 76010
Get delicious Chicago style cuisine from deep dish pizzas and wings to Italian beef sandwiches and more. Call Hershey's Palace for orders to go or order from DoorDash and Uber Eats.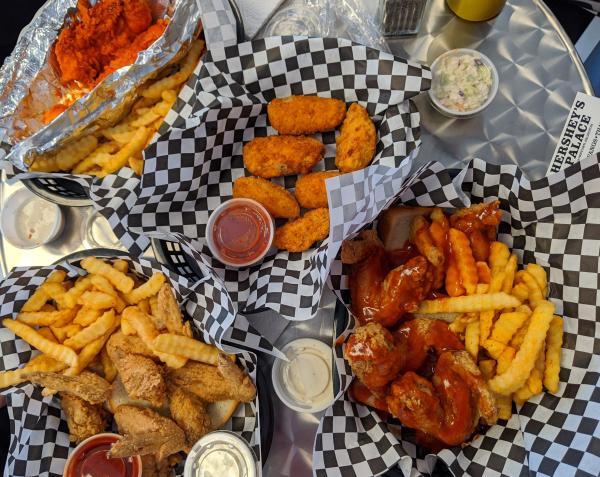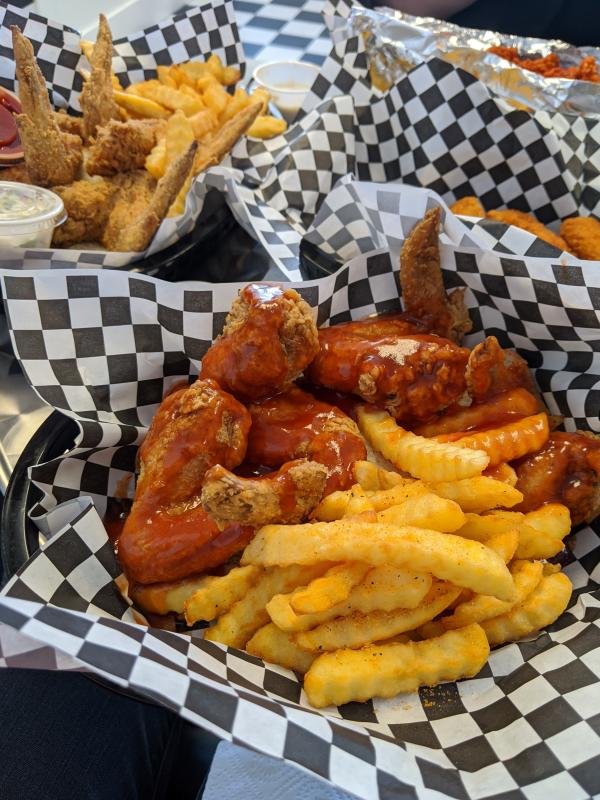 2) Suzushii Sushi and Grill
(817) 459-2779
915 E. Road To Six Flags Street #103 / Arlington, TX / 76011
Suzushii can fix all your sushi cravings. They also have Japanese sake and wine to go… Check out their menu here.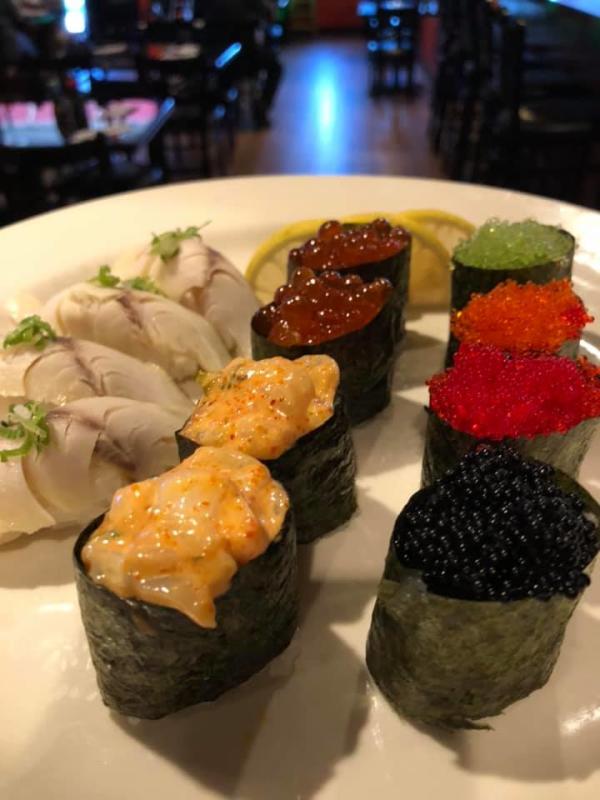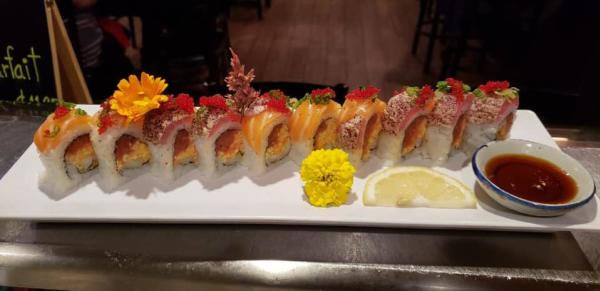 Photos from Suzushii Facebook Page.
3) Moni's Pasta & Pizza
(817) 860-6664
1730 W Randol Mill Rd #100 / Arlington, TX / 76012
If you want a hearty Italian dinner, Moni's is the place. Check out their Facebook page for their latest deals.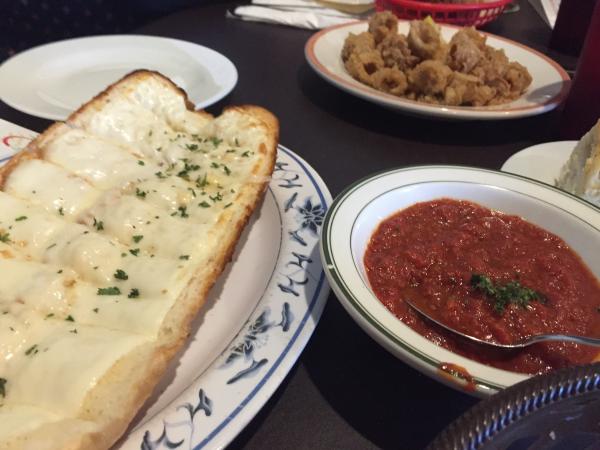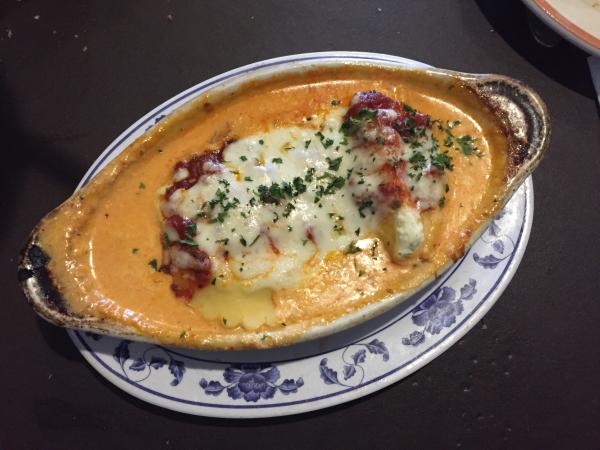 4) Sprout's Springroll & Pho
(817) 860-7655
780 E Road to Six Flags Street Suite 2 / Arlington, TX / 76011
Known for their gigantic bowl of Killa Pho, Sprout's Springroll & Pho has regular portions as well as rice dishes and appetizers. The Torpedo Shrimp are a must. See their menu here.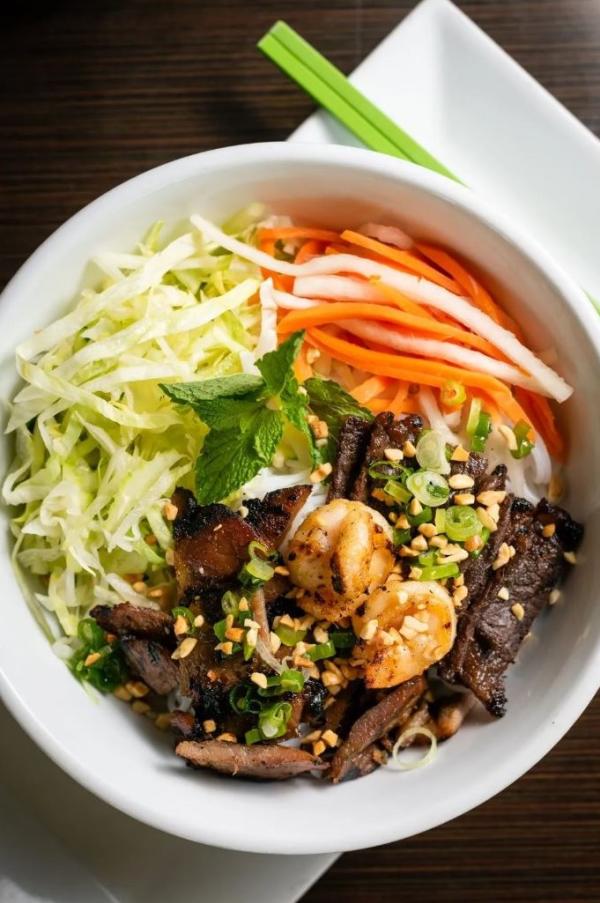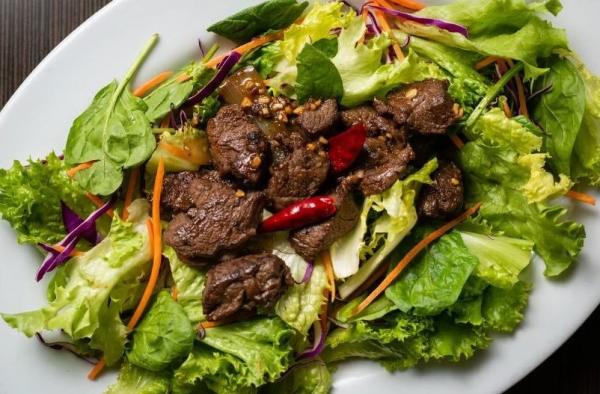 Photos from Sprout's Springroll & Pho website.
5) Hurtado BBQ – Order on their website
(682) 323-5141
205 E Front Street / Arlington, TX / 76010
It's always BBQ time! Get some hand seasoned, smoked brisket at Hurtado Barbecue or try their Texas Twinkies. Menu changes daily, so check their website for details.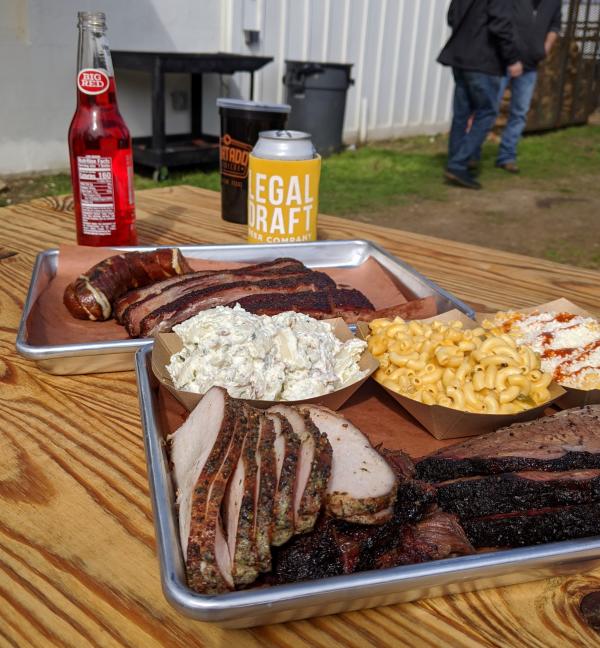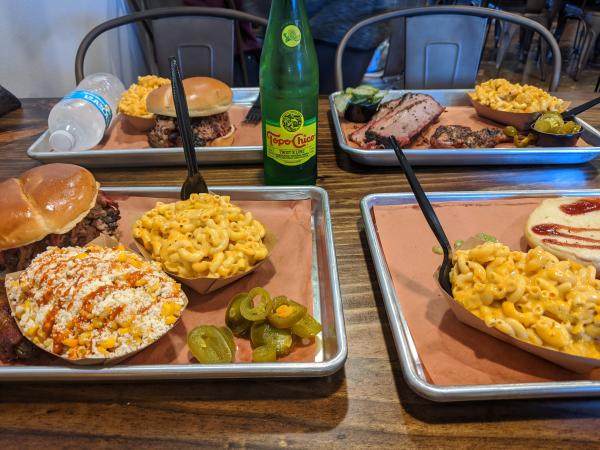 6) Taste of Thai
(817) 543-0110
2535 E Arkansas Lane Suit 319 / Arlington, Texas / 76010
Hungry for those Thai flavors? Fill up on some Pad Thai or Spicy Bamboo from Taste of Thai. See their menu and order online here.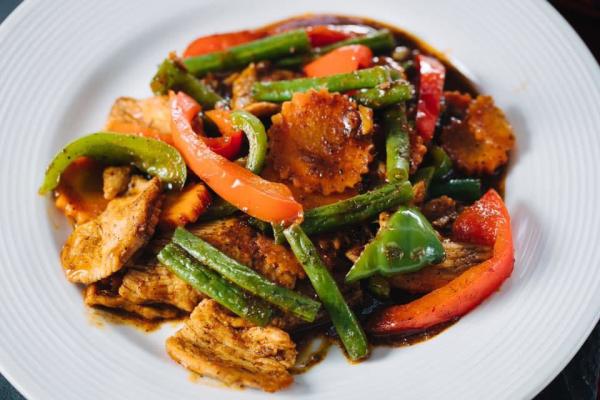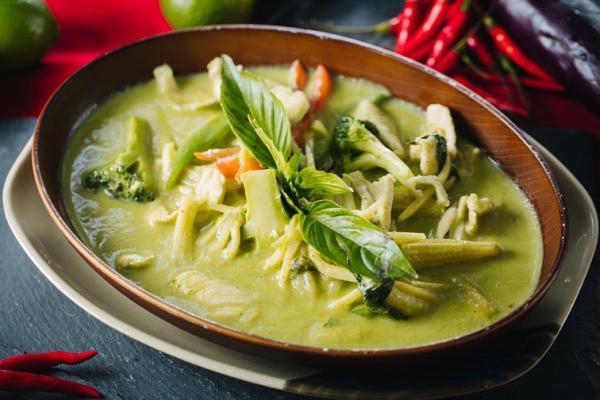 Photos from Taste of Thai website.
7) NAMOO Korean Bowl
(469) 403-0037
300 E Abram Street #170 / Arlington, TX / 76010
Fill up on one of the delicious bowls at NAMOO Korean Bowl. They also have tasty appetizers like seaweed salad and edamame. You can call in or order online.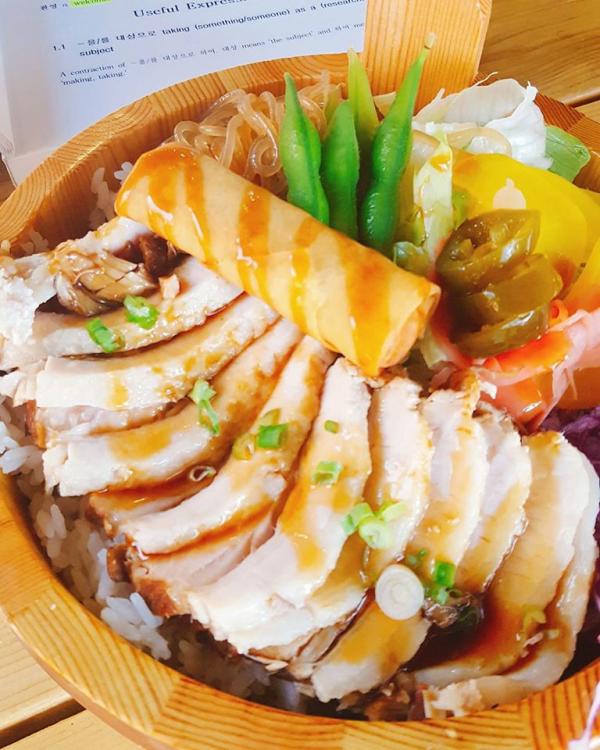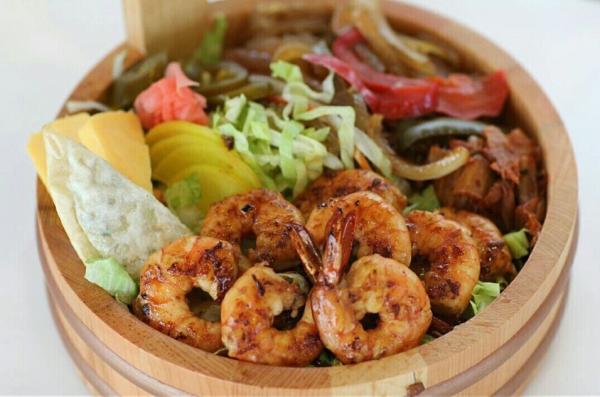 Photos from Namoo Korean Bowl Facebook page
8) Jamaica Gates
(817) 795-2600
1020 W. Arkansas Lane / Arlington, Texas / 76013
Whisk yourself away to an island paradise with some food from Jamaica Gates Caribbean Cuisine. Go to their website for a full menu.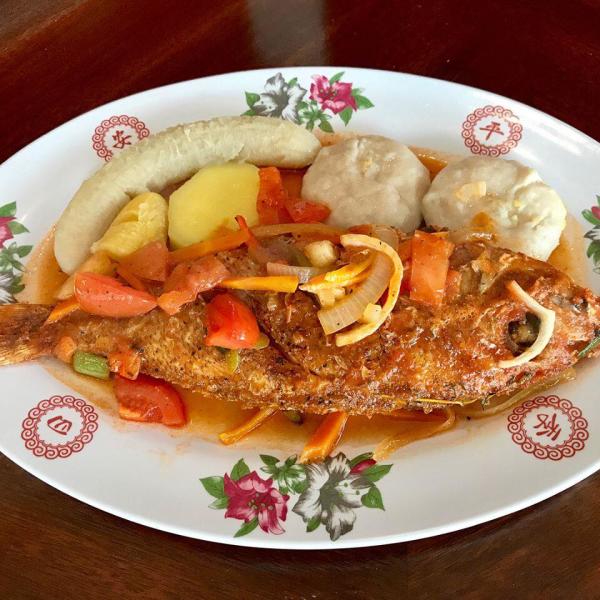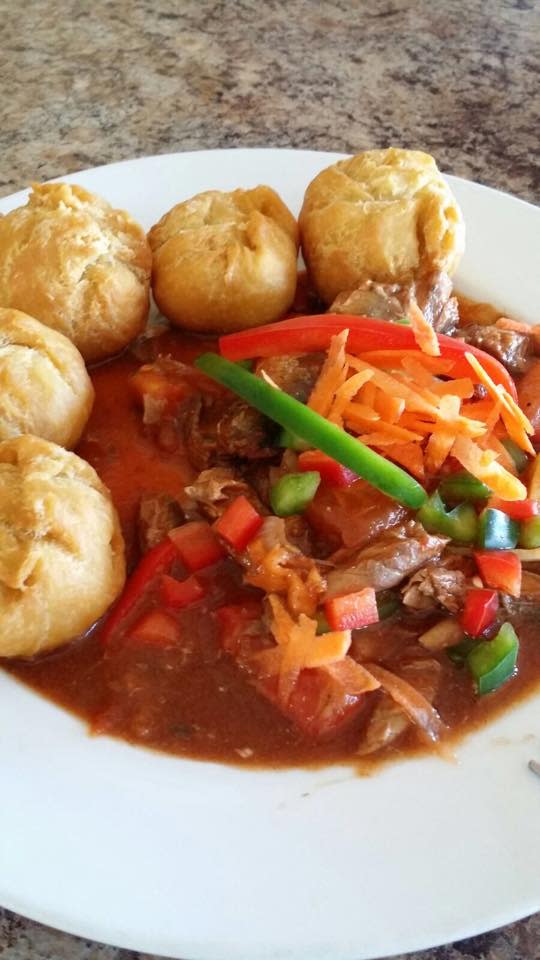 Photos from Jamaica Gates Facebook page.
9) BBQ Chicken
(682) 323-8449
1827 SW, Green Oaks Boulevard Ste 101 / Arlington, TX / 76017
BBQ Chicken opened in February, and the BBQ actually stands for "Best of the Best Quality." Try some Korean-style fried chicken and take a look at their mouthwatering menu.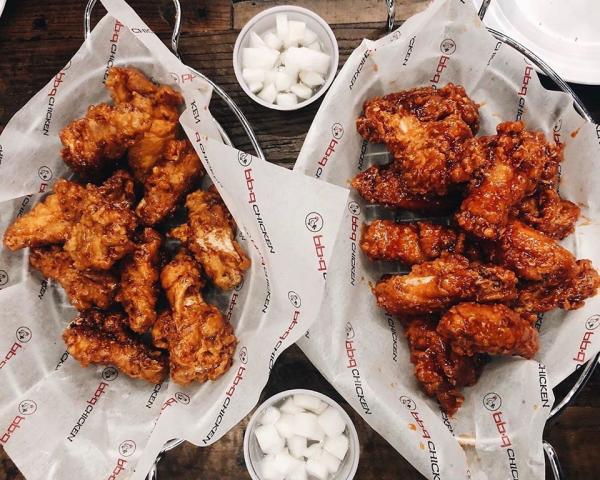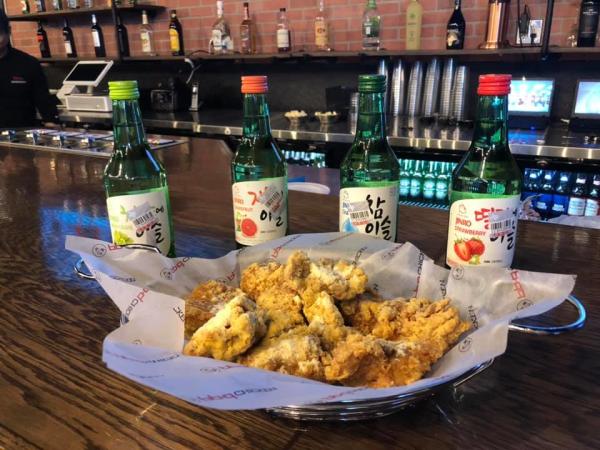 Photos from BBQ Chicken Facebook page.
For even more options, take a look at our working list of Arlington restaurants, and if you can, tip generously. Small businesses and the hospitality industry are getting hit hard and everything helps. A friendly smile doesn't hurt either! 😊