International Bowling Museum and Hall of Fame
From field trips to birthday parties and family outings, we all know about bowling. But what about the history? The art of it all? The International Bowling Museum and Hall of Fame dives into it. Even the Egyptians were rolling strikes. They also have traveling exhibits, so if you've been before you'll want to stop by again. Make sure you call ahead to schedule your visit, 817-385-8215.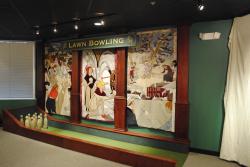 This might not technically be a museum, but the Planetarium at UTA turns the whole sky into your museum! Whether you're a space enthusiast or just a casual observer, they'll guide you through the cosmos. If you want to get the latest scoop on all things space, you can sign up for their newsletter. You can schedule a Virtual Field Trip or watch one of their online series here!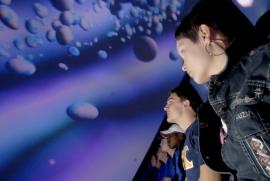 The Arlington Museum of Art has exhibited works from Keith Haring to Salvador Dali and Pablo Picasso. Their MUMENTOUS: The Upsizing of a Texas Tradition even featured an 18-foot-tall Whataburger themed mum. No matter what the exhibit is, you're sure to leave inspired. The museum is the perfect size for a family outing or a date. Plus, it's in the heart of Downtown Arlington so there are plenty of delicious eats after you work up an appetite. Their next exhibit 30 Americans showcases works by 30 emerging and established African American artists of the last three decades.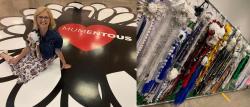 Home of the odd, strange and downright weird – Ripley's Believe It or Not! is an interactive spot filled with crazy facts, wax figures and more. Pose next to US Presidents, find your way through the Mirror Maze, shoot at zombies and beat the clock on the Impossible Laserace. This five in one spot will keep you busy!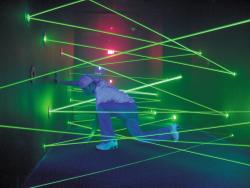 Kimbell Art Museum
You can never get too much art! The Kimbell Art Museum is internationally renowned for both its collections and for its architecture. It is also home to Michelangelo's first known painting. If you need a snack after your visit, the Kimbell Café is open for lunch.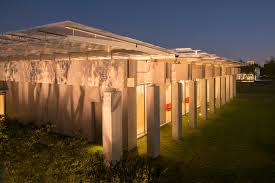 Sixth Floor Museum at Dealey Plaza
The 1960s were a time of change in the U.S., filled with historical moments. The Sixth Floor Museum at Dealey Plaza chronicles the assassination and legacy of President John F. Kennedy. It presents contemporary culture within the context of presidential history and culture at the time.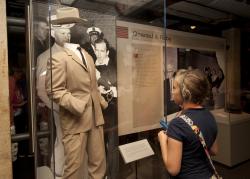 CR Smith Museum
Go on a flight through American Airlines history, with interactive exhibits great for all ages. The museum has hundreds of historical artifacts, full-scale aircraft engines and a rare Douglas DC-3 airliner. Plus, the their state of the art 4k digital theatre features Why I Fly, a film featuring the people who make aviation happen.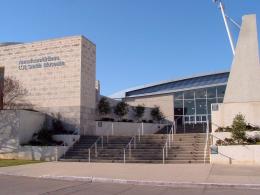 The Dallas Museum of Art is one of the largest art museums in the country! Get your steps in and take in world renown art. They have exhibits with familiar names like Frida Kahlo and Salvador Dali and fun makerspace exhibits for making your own masterpieces. Their traveling exhibits are always changing, so be sure to check their calendar!