The emergence of the Urban Union district has upped the cool factor in Arlington by more than a few percentage points, and no wonder—it's a destination where everything's a bit different, and you can do bit of everything—eat, drink, enjoy live music, throw stuff, make stuff, even knock out some work.  
Situated along Front Street (just south of the Arlington Entertainment District—you can use 500 Front Street as a basepoint address for your GPS locator), Urban Union has become an Arlington entertainment mainstay in the space of a few short years, and the story is far from over.
Let's take a quick look at the destinations headed to Urban Union this fall: 
Cane Rosso: It seems I've had "try out Cane Rosso" on my to-do list forever, but once I heard that the famous pizza purveyor was coming to Urban Union, I decided to procrastinate a little longer and have my first Cane Rosso experience in Arlington. The eatery claims to offer the "most authentic wood-fired Neapolitan pizzas in Texas" (as well as fresh pasta, salads, and sandwiches) and social media snaps of Cane Rosso's signature pies do seem to bear that out…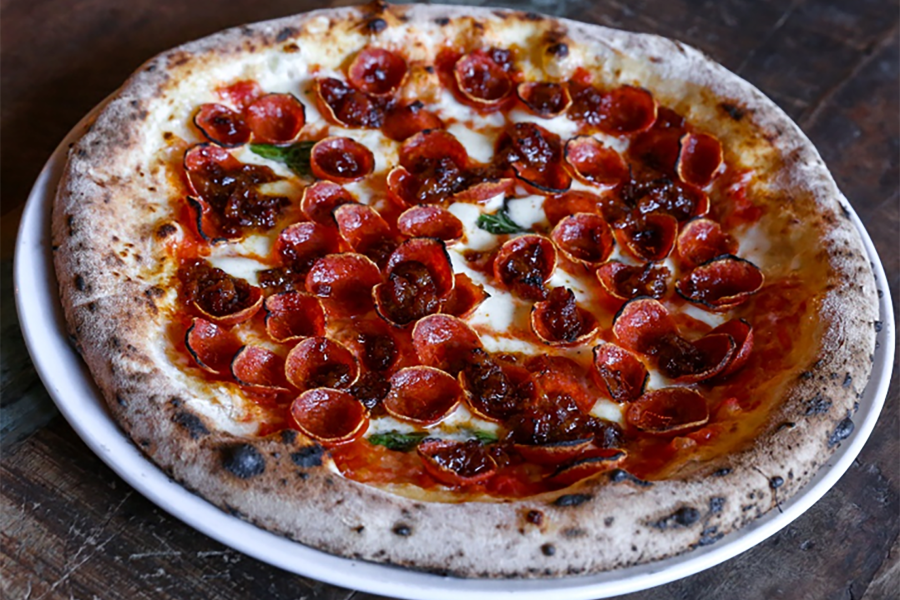 No skimping on the pepperoni at Cane Rosso…[Facebook image]
Hurtado BBQ: It's not easy to find authentic Tex-Mex craft barbecue, so I'm guessing that Hurtado won't have any trouble attracting wall-to-wall customers once the restaurant opens in November. But you don't have to wait to sample Hurtado's smoked elote, hatch chili macaroni, sausage and more, because they're currently operating a sneak preview food truck weekends in Urban Union. (Get there early—they open at 11 a.m. and close whenever they sell out.)
The Hive: If I ran the world there would be a sandwich-and-soup joint on every corner, so I was delighted to hear that this "buzzy sandwich cafe" (as it was dubbed in this recent article from CultureMap Dallas) from the owner at Sugar Bee Sweets (see below) will soon join the party at Urban Union.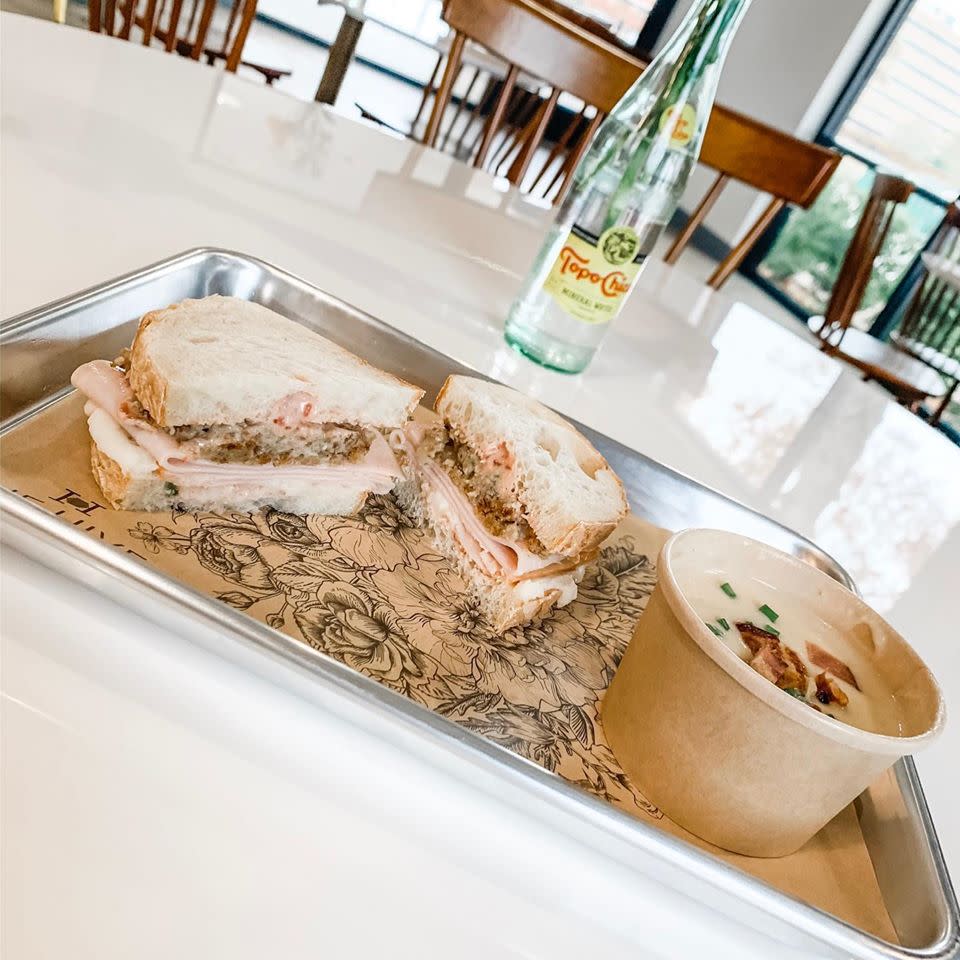 Wild West Comics and Games: When I learned that Wild West Comics is moving to Urban Union, I immediately pictured myself strolling into Legal Draft or Tipsy Oak and seeing the guys from The Big Bang Theory poring over their latest comic book acquisitions while enjoying a cold brew. Okay, that's probably not going to happen, but there's little doubt that this prime destination for comics, graphic novels, board games, and pop culture merchandise will add plenty of fun to the Urban Union lineup.
You don't have to wait until fall to start your Urban Union adventure—check out these already-open-for-business Urban Union destinations:
Board & Brush: Board & Brush is a DIY studio where you can create wooden sign art under expert direction, no skills or previous experience required. (Picture vintage farmhouse signs with your initials or an inspirational quote and you've got the idea—you can also check out examples on the Board & Brush Facebook page.)
Cartel Taco Bar: To be honest, they pretty much had me sold at "taco bar", but it turns out I enjoy Cartel's oh-so-pretty frozen drinks as much as I dig their tacos. My go-tos are the Fried Mahi Taco, (featuring fish fried in a Legal Draft IPA, chopped iceberg lettuce, Italian dressing and pineapple pico) and the Ghost (Ghost Tequila, strawberry puree, and a Tajin rim). Also, Cartel is one of the few places where you can get layered dip (refried beans, nacho meat, cheddar, black olives, jalapeños, and sour cream), one of my all-time favorite appetizers.
Inspirations Catering & Gourmet Shop: Featuring a charcuterie board-concept menu, Inspirations is great place to pick up gourmet items (like shop-cured meats, cheeses, artisanal crackers, chutneys and nuts) for a picnic dinner at the Levitt Pavilion or a special evening at home— or bring your food across the street to enjoy with a cold brew at Legal Draft.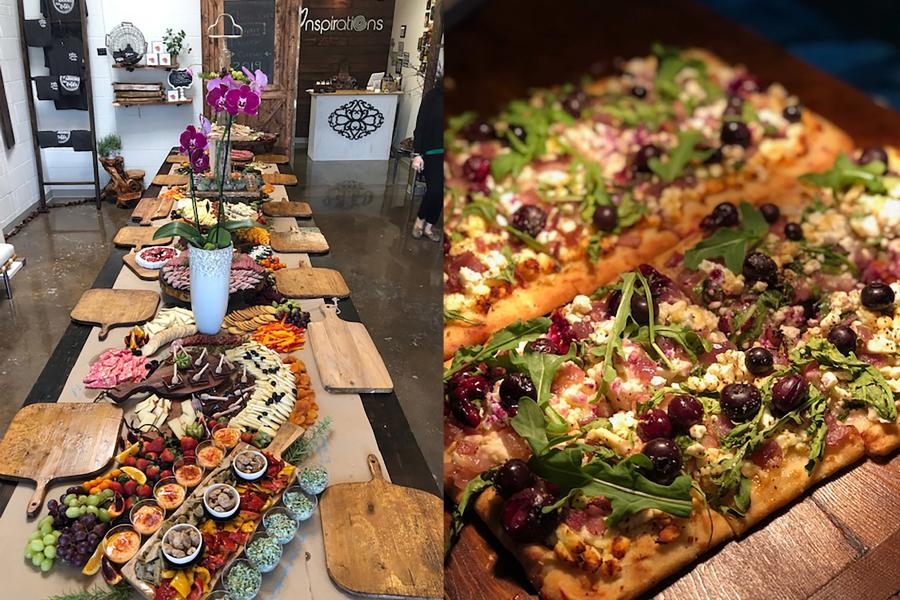 No one does charcuterie in these parts better than Inspirations…[Handout image]
4 Kahunas Tiki Lounge: Dreamy island music, charming tropical décor, and delicious, mysterious cocktails. No, it's not your next vacation, it's a quick description of one of the most interesting watering holes in or around Arlington, which is probably why 4 Kahunas garnered a nod from The Food Network as one of the best tiki bars in the country within a few months of opening.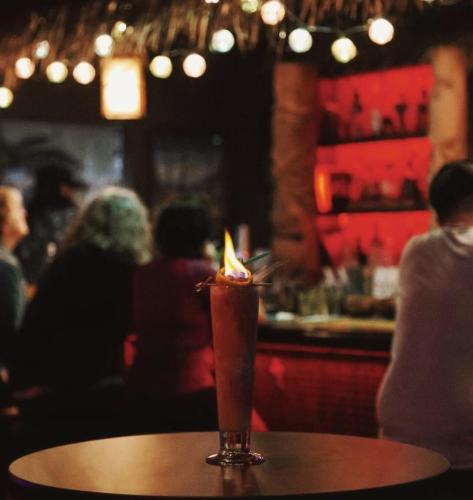 Pretty much every concoction at 4 Kahunas comes with a fancy garnish or flames…[Handout image]
Legal Draft Brew Company: Legal Draft is a stand-by destination for me, which is noteworthy because I'm actually not a beer drinker. But I still enjoy Legal Draft for its casual, community vibe, the tasty  "Moot Beer" (root beer), and the brewery's cleverly-named, legal-themed original brew menu (featuring offerings like Hung Jury, Presumed Innocent IPA, Smash and Grab IPA, and Bock Trial), which are always big hits with my beer-drinking buddies.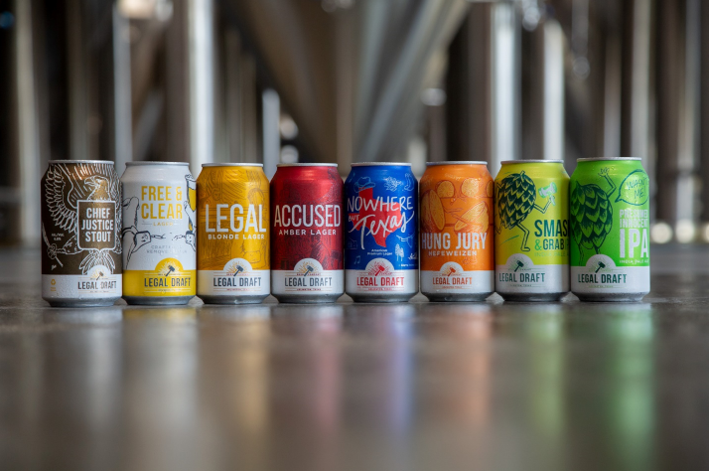 The long arm of the lager (and IPA, and ale, etc.) at Legal Draft…[Facebook image]
Sugar Bee Sweets Bakery: Sugar Bee is famous for blow-you-away special occasion cakes, but it's also a great place to pop in for coffee and a sweet (like cupcakes, cakeballs, or salted caramel apple pie) or breakfast (sweet and savory scones, croissants, and muffins). Fun Fact: Sugar Bee Sweets is another Urban Union destination that's been featured on the Food Network, in this case the "Dallas Cakes" baking show.  More about that.
Lone Star Axe Throwing: I wasn't kidding when I said that Urban Union was home to "something different." Think darts, but instead you throw axes or shovels. No experience required. Lone Star also offers arcade games, shuffleboard, table games and a Texas-themed lounge. Check it out.
The Tipsy Oak: The three things I love about Tipsy Oak are the Hill Country vibe, the patio seating, and the Texas-themed menu. As a starter, I suggest the Poutine (a Canadian fries-and-brown gravy delicacy, but they "Texas" it up with cheese, chives, and an optional smoked pork belly upgrade). For a main course, I recommend the Tipsy Smash Burger or the Legal Fish and Chips (beer battered in Legal Draft's Smash & Grab IPA).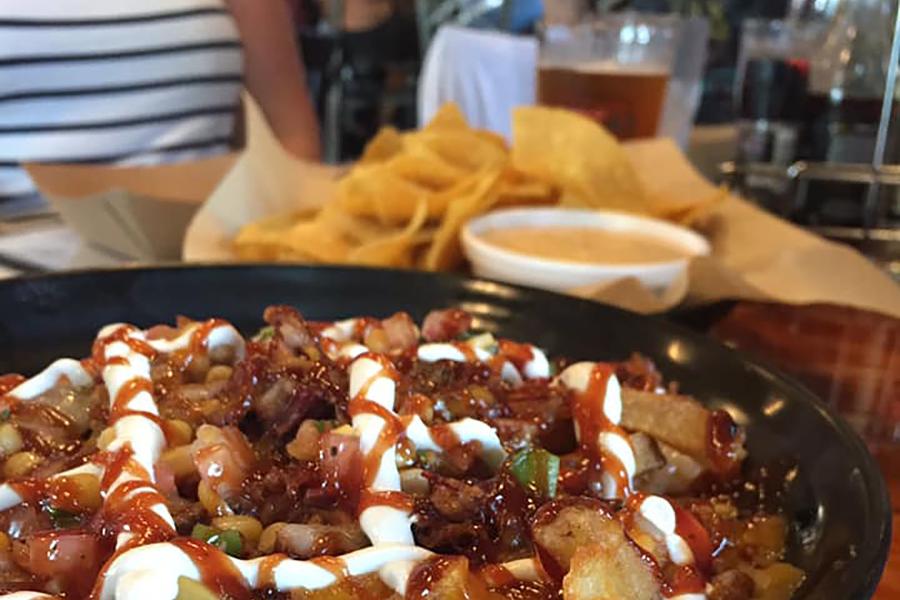 Don't pass on the Poutine at Tipsy Oak…[Facebook image]
Union Worx: If you're visiting Arlington for business or just looking for a change of office scenery, get yourself a day pass at Union Worx, a friendly, colorful co-working space located next to Board & Brush. Amenities include WiFi, coffee, and of course the walkability factor to all lunch and after-hours spots in Urban Union. Here's how to find out more.
Discover more about Arlington's Urban Union